What's the difference between refurbished and new electric bikes?
It's no secret that electric bikes have soared in popularity over recent years, as the world moves towards sustainability and more eco-friendly transportation options.
The advantages that come with investing in an eBike range from cost savings to increases in physical fitness, and all in all they offer an effortless and enjoyable way to get from A to B and explore the world.
When it comes to buying your first eBike you have two options: do you buy a brand new model or a refurbished one? The one you choose is ultimately down to personal preference but in this blog, we will explore the key differences between new and refurbished eBikes to help you make an informed decision.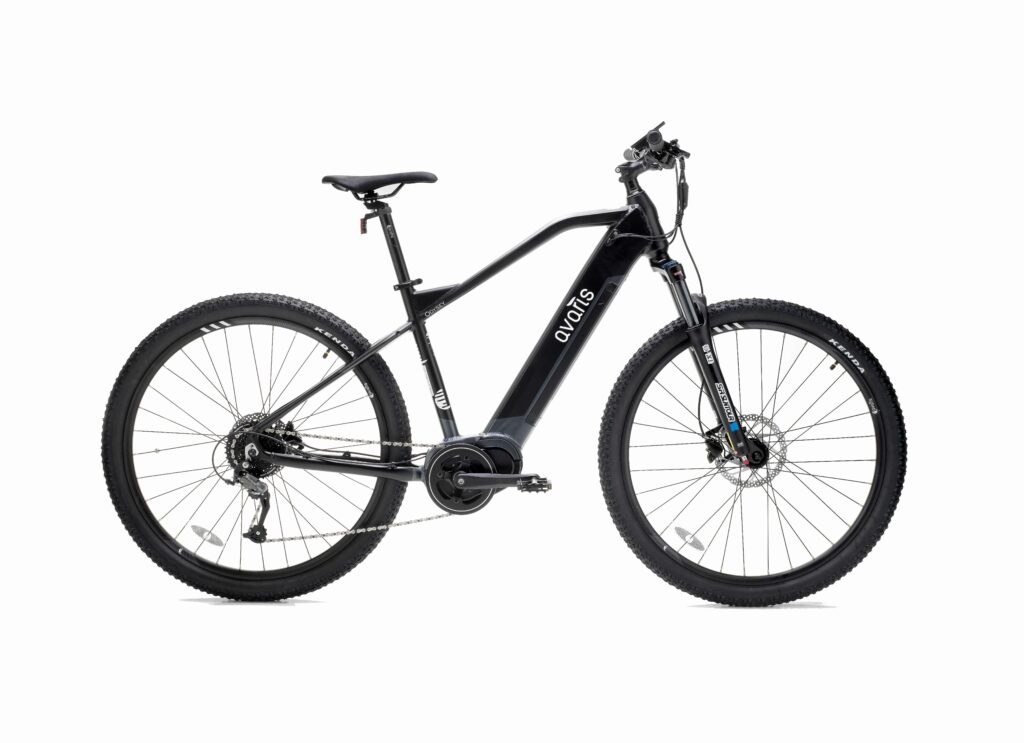 What is a refurbished eBike?
When we talk about refurbished eBikes, we mean an electric bike which is in a used condition, but better. They are often referred to as reconditioned or remanufactured bikes, as since their previous owner they have undergone a thorough inspection, repair, and restoration process.
Often, these bikes will have been returned with minor impairments or imperfections and as such, they can't be re-sold as a new model. eBike manufacturers like ourselves will then completely refurbish the bike to bring it back to a nearly brand new condition.
This is where it slightly differs from buying a second-hand eBike, as this is when you'll be acquiring a model that's not been inspected for any damages or restored to a suitable condition. Therefore, you're simply buying it as it is and hoping it's in usable condition.
New vs refurbished electric bikes
So, if refurbished eBikes are almost like new, how do they compare to a brand new electric bike?
Brand new electric bikes are, of course, fresh out of the factory and haven't been previously owned or used by anyone else. They come directly from the manufacturer or an authorised dealer, packaged and ready to go straight to the customer.
However, despite being in perfect condition, buying a brand new model might not be the be-all and end-all for some. In fact, buying a refurbished eBike may come with its advantages.
Here are some of the key differences between new and refurbished eBikes:
1. Cost differences
Naturally, when buying a refurbished eBike you'll expect to be paying less than you would for the same product straight out of the showroom. Generally lower priced than their brand new counterparts, this makes them an attractive choice for budget-conscious buyers looking to experience the benefits of electric biking without breaking the bank.
Here at Avaris, we take it one step further. We refurbish any returned eBikes and use them to give back to the wider community. Since 2020, we have been supporting charities and individuals suffering from injury or illness with our Free Ride to Recovery Initiative. Through this, we can gift our refurbished electric bikes to those who will benefit the most from them in their rehab and recovery journeys.
For our customers who prefer a brand new eBike, we don't want cost to be a limiting factor. We understand that financially, times are tough and that's why we've made our eBikes even more affordable with our interest-free finance option so you can spread the cost of your purchase over a longer period.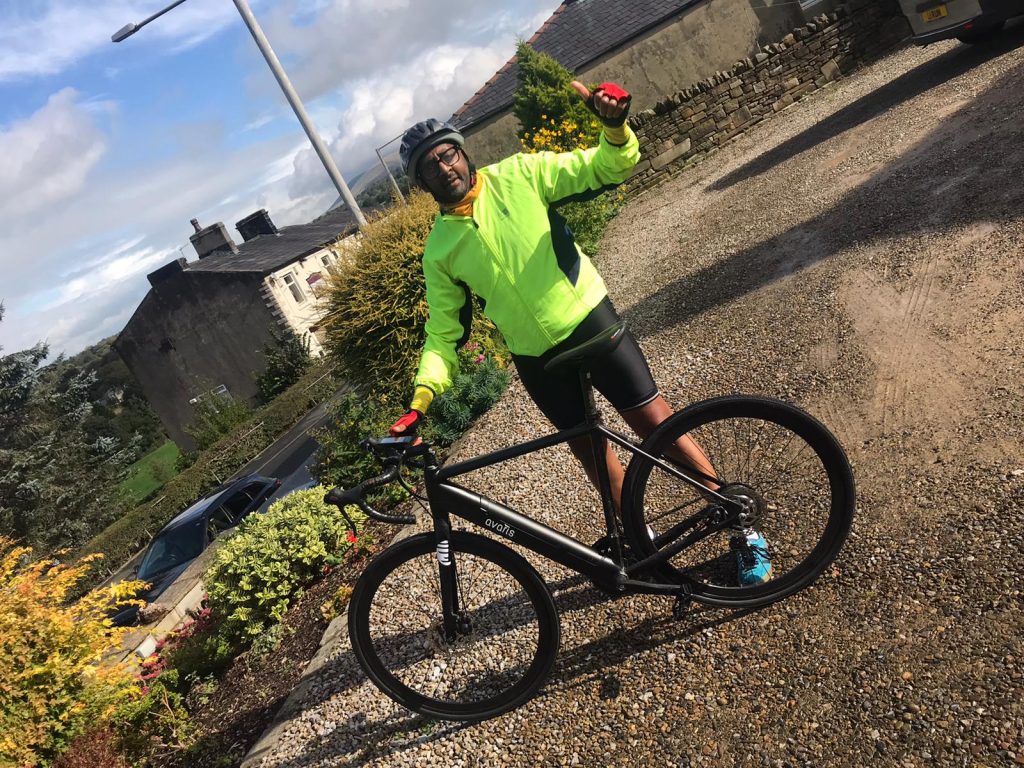 2. Sustainability
Electric bikes come with many environmental benefits and there's no doubt about the fact that they're a much more eco-friendly travel option compared to cars and other modes of transport.
This applies to brand new models, but as with many things, buying something in a used or refurbished condition can come with extra environmental benefits. If you're concerned about your individual impact on the environment, refurbished models can contribute to reducing waste and your carbon footprint by preventing them from ending up in a landfill.
3. Condition
It goes without saying that any brand new eBike will be in pristine condition, provided that you buy it from a reputable supplier or manufacturer.
With a refurbished eBike, you should expect some imperfections and a certain level of wear and tear as they have been previously owned. Whilst they do undergo restoration, they're unlikely to arrive completely unblemished so bear that in mind when making a purchase.
4. Technology differences
Buying a brand new eBike opens up your options to the latest cutting-edge technology and design features available. Equipped with state-of-the-art components, a brand new model such as our Avaris 3.6 Road eBike offers improved performance and greater efficiency compared to its predecessor so you can be sure you're riding with the highest spec features available on the market.
Refurbished eBikes will typically have slightly older technology and you'll be limited in your options when it comes to what's available at the time. As mentioned earlier, it comes down to personal preference and how important your riding experience is to you!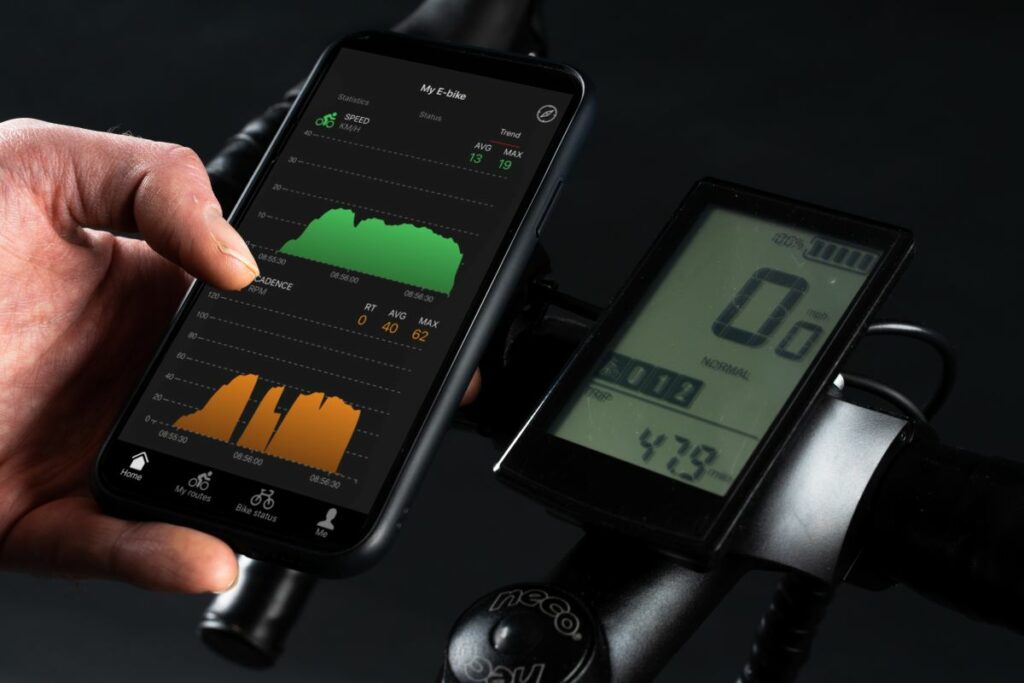 5. Warranty
New electric bikes will come with standard manufacturer warranties that ensure you're covered by any defects or malfunctioning components. At Avaris, our warranty and guarantees cover each bike component, extending up to a period of 2 years. Along with that, we offer a 100% money-back guarantee so if you're not happy with your purchase within 14 days, we'll offer you a complete refund.
When buying a refurbished eBike, you won't typically benefit from this kind of purchase protection. Whilst some resellers may offer warranty periods, the time covered is often much shorter than with a new model, so it's important to do your research before investing.
Ultimately, the choice between a new or refurbished electric bike comes down to personal preferences and individual circumstances, but the above points are worth considering.
If you're looking to purchase a new, affordable electric bike then browse our shop. We pride ourselves on producing powerful, high-performance eBikes made with the highest spec components at very competitive prices.
If you wish to learn more about our products or our affordable eBike financing plans, get in touch with us and our team will be happy to assist.
Enjoy this article? You may be interested in some of our others: