Our favourite bike-friendly cities in the UK
We love biking at this time of year in cities. There are many sights to cycle around and see, and there are plenty of places you can stop off and enjoy a nice break from cycling too. Sadly, not every city across the UK is bike-friendly, so we've done the hard job and picked out the best cities for you.
Each city on our list has everything. From excellent sightseeing spots to bike tracks and delicious sandwich shops – they have it all. So, are you ready to get started? On your marks… get set…
Norwich
You've arrived at our first destination – Norwich. Located in the South East of England, Norwich has more to offer than a regular city in the UK does. With the city based near the coast, it opens up far more opportunities for you and your family. It's not too overcrowded, it has personality, and there are plenty of cycling routes you can embark on. Luckily for you, all the routes we're about to showcase are perfect for all biking abilities. If you're a strong cyclist, then we highly recommend you take on the Bure Valley Railway and Marriots Way Loop.
Perfect for any fitness level, the Bure Valley Railway and Marriots Way loop is an easy bike that is mostly flat so you won't have to worry about encountering any rough terrain. One thing you are definitely guaranteed to encounter is stunning scenery. You will be blessed with seeing nature at its finest on your journey, so don't miss out on this brilliant route!
Another cycle route you could take that is more suitable for beginners and casual bikers is the Wensem Bridge and Marshes Loop. This is perfect for a family cycle and it will take you just over an hour to complete. Along your journey from the city to the suburbs, you will witness an array of popular sightseeing spots. Once you reach Hellesdon's disused train station and the Wensum Bridge – you will know what we mean. Hopefully, on the day the weather will be on your side; because there is nothing better than cycling in the sun!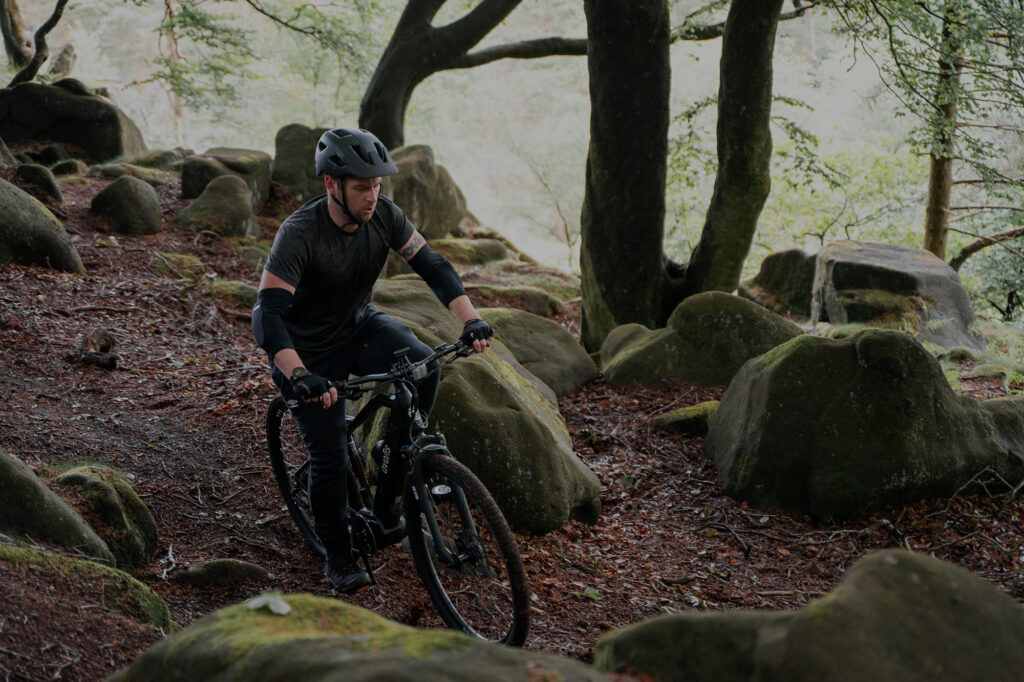 Newcastle
Now that you've cycled through the city of Norwich, your next destination is further up the east coast. If this is your first time visiting Newcastle, 'Howay man!'. Full of character and personality, Newcastle is a major hotspot for people to visit in the UK. In recent years, it's become a popular place to cycle in as the city has undergone significant cycling infrastructure. Throughout the city, there are far more cycle lanes, paths, and routes; encouraging more residents and visitors to cycle and explore the city.
The city frequently hosts cycling events as initiatives to promote cycling as a recreational activity. These events provide a fun opportunity for friends and family to come together and enjoy cycling through Newcastle. In the next few weeks, there is a cycling event that could be of interest to you and your biking party. 'The 40 miler' bike ride is being held on the 2nd of September, but be warned – it is for experienced cyclists. So, if you'd like a challenge this event could be perfect for you.
Furthermore, more advantages Newcastle has on offer compared to other cities is there are plenty of scenic and family routes you can venture on. The city boasts scenic cycling routes along its iconic River Tyne, through parks, and around historic areas. This will allow you, your friends and family enjoyable rides where you can appreciate the city's beauty while spending quality time with loved ones.
One route in particular we suggest you embark on is the Gateshead Millennium Bridge – Looking down the Tyne loop from Lemington. This is an easy route for all biking abilities, and the surface is mostly flat too; so rest assured, you will be undergoing a comfortable and enjoyable ride.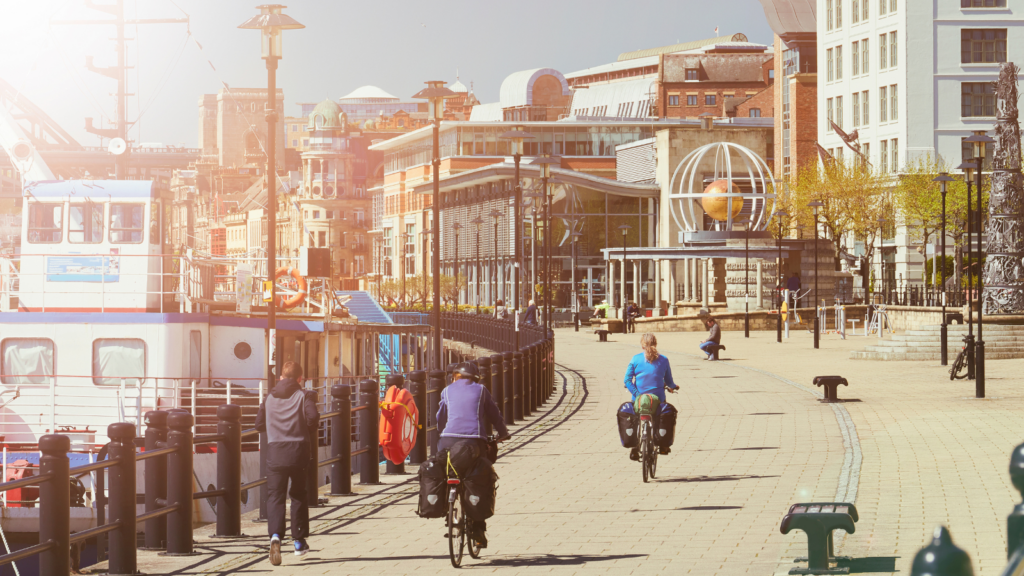 Belfast
So, you've completed Norwich and Newcastle, the next city on your list is Belfast. Similar to Newcastle, Belfast has undergone significant investment in recent years to encourage more residents and visitors to cycle throughout the city. More than ever, there are numerous cycling routes you, your friends and family can enjoy. Whether you're an experienced or beginner cyclist, there is a route perfect for you. One route in particular we believe you will enjoy is the Connsway Community Greenway.
The route is a 16km cycle and walkway through the heart of east Belfast. Along your journey you will become connected to the wildlife and community. There are many activities you can do whilst you're there too, such as social cycles; and if you need to take a break – rest assured there are plenty of eateries to stop off at.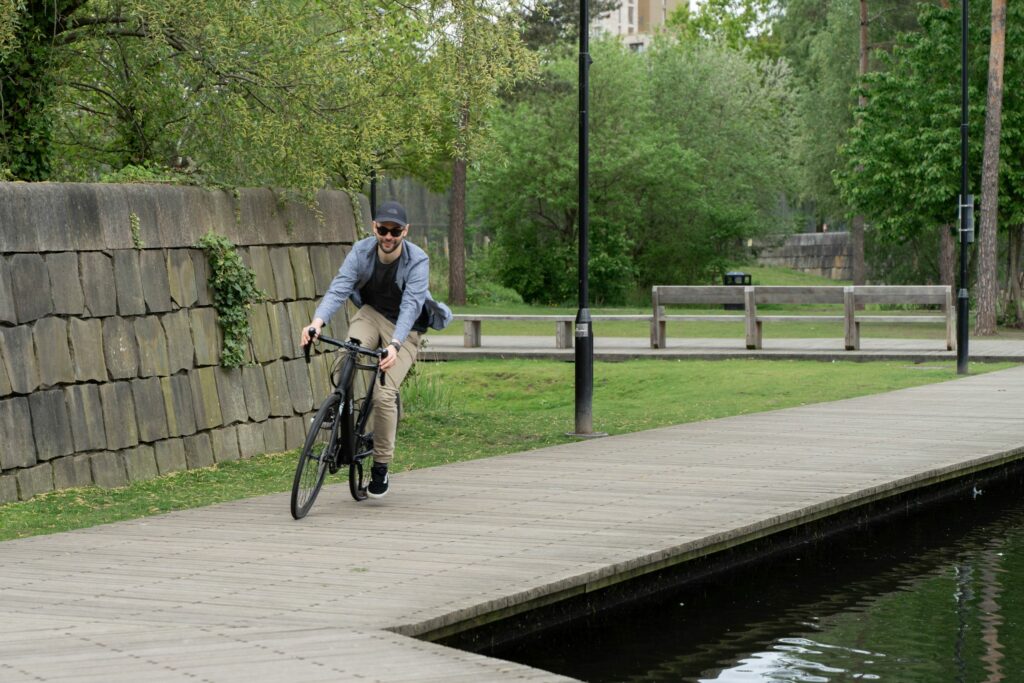 Edinburgh
You've travelled to the South and North East of England, and made your way to Belfast; the next stop on our route is Edinburgh. Known for its exquisite sights and deep rich history, there's not a lot Edinburgh doesn't offer. For many years it's become a popular destination to visit with friends and family, as there is something for everyone to enjoy. One area in particular they're pushing is their cycling routes in and around the city. It's undergone huge development fairly recently, and it has now become a huge spot for cyclists of all abilities.
More than ever there are multiple cycle paths and routes for people to enjoy, and it's encouraging more families to get involved too. One track in particular which is both easy and offers plenty of scenic views is the Braid Burn path loop from Edinburgh. Along your journey, you will experience some of the city's finest wildlife, history and communities. In addition, you will witness some of the finest scenery you will ever experience on this side of the world. Don't miss the chance to cycle around Edinburgh – you might regret it if you don't.
Manchester
What better way to end your cycling journey than in Manchester. The cycling infrastructure has grown at a rapid rate over the years, with the city encouraging its residents to cycle for leisure, transportation and recreation. The cycling network is continuously expanding with more cycling lanes and paths being installed. This is providing safe and easy access for people of all ages and biking ability.
Furthermore, there are plenty of cycle tracks you can embark on with your friends and family. The Fallowfield Loop and the Bridgewater Canal towpath are prime examples of safe cycling routes in and around the city. These routes in particular are away from heavy traffic and provide a safe environment for family rides.
In addition, you can explore Manchester's rich history, vibrant neighbourhoods, and cultural attractions in a unique way. You can visit landmarks, museums, and other sites while enjoying a bike ride with friends and family. On your journey, you can stop off at one of the city's many eateries and enjoy some of Manchester's finest cuisine.
Alternatively, if you're at an intermediate or expert level of cycling, then there is a popular track you can challenge yourself to. The Manchester Piccadilly to Marple Aqueduct loop, is one of the city's best cycling tracks to embark on, as it offers the complete package. You will take on challenging terrain, see lovely wildlife and scenery, and enjoy some of the suburb's finest hospitality. The route itself clocks in at just over 4 and a half hours, but don't let this stop you from taking on the challenge. Do you think you've got what it takes? Challenge yourself today!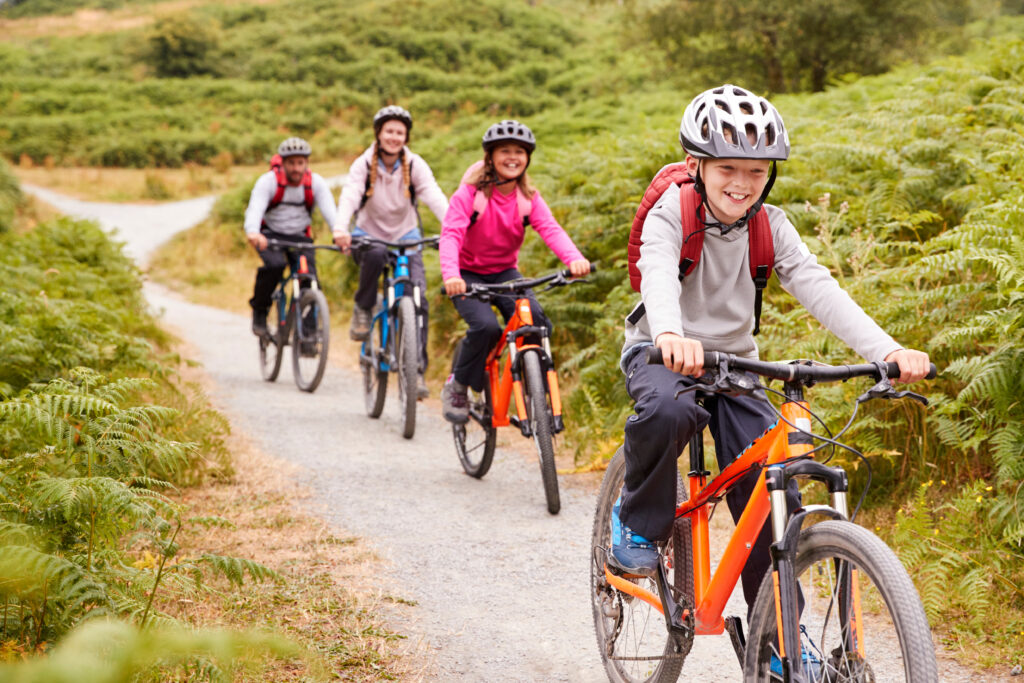 ---
That unfortunately brings an end to our favourite bike-friendly cities in the UK. Across each location, you will enjoy many things; but you won't go far without an exceptional bike. Lucky for you, here at Avaris, we've got you covered. Our range of electric bikes has the capability to provide you with a safe and exciting cycle on your journey. If you would like the best of the best, then you can't do better than our Odysey mountain eBike.
The Odysey's powerful Bafang M400 drive system with 250W power output, 80 Nm of torque and an impressive 720Whr battery gives up to 180Km distance on a single charge, giving you support when needed most. The eBike offers a smooth riding experience and grips the terrain with ease so you can test the limits with each adventure. So, what are you waiting for? Order one of our eBikes today for an unmissable experience!
We hope you've enjoyed reading our latest article on our favourite bike-friendly cities in the UK. If there are any cities you think we've missed, get in touch with us today and let us know.