Cycle Routes for the Summer
Cycling in the summer is not only an enjoyable activity but also offers numerous benefits for both physical and mental well-being. As the warm weather entices people outdoors, hopping on a bicycle presents an excellent opportunity to engage in a healthy and refreshing exercise routine.
What are the benefits of cycling?
Summer cycling is a fantastic cardiovascular workout that the whole family can get involved in. Pedalling on the open road or through picturesque trails elevates the heart rate, improving cardiovascular fitness and strengthening the muscles.
Regular cycling can enhance endurance, stamina and overall physical performance. It helps burn calories, aiding in weight management and promoting a healthy metabolism. Cycling also places less stress on the joints compared to high-impact exercises, making it a suitable option for people of all ages and fitness levels.
Whether you're a seasoned cycling pro or getting back into cycling after a long hiatus, using an electrically assisted bike can help you go for long bike rides without overexerting yourself. There is no upper age limit or required fitness level to use an eBike, and we have many Avaris eBike riders who use their eBike to help them with their physical rehabilitation from injury or illness.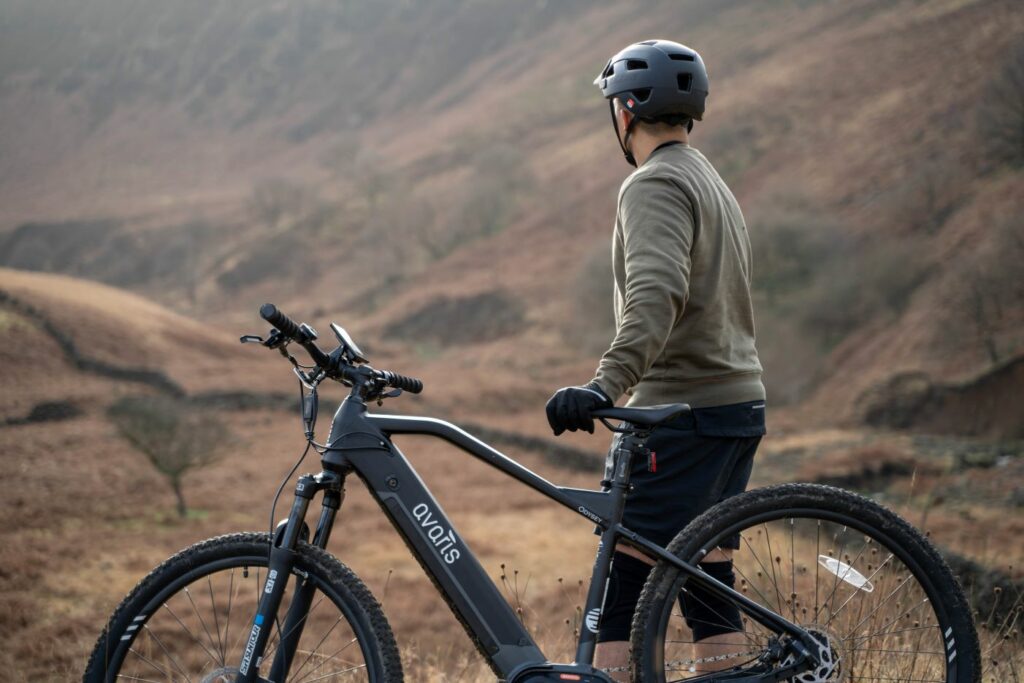 Buttertubs Pass, Yorkshire Dales
Recently part of the Tour de France route, the Buttertubs Pass offers an exhilarating and scenic journey of approximately 4.5 kilometres. The name is derived from the deep, limestone potholes called 'Buttertubs' that can be found along the route. Surrounded by the magnificent landscape of the Yorkshire Dales National Park, it is one of the main trails in the North East and offers cyclists panoramic views of rolling hills and dramatic limestone formations.
The trail also offers a more thrilling journey for cyclists. The route features a series of steep ascents and descents, demanding both endurance and technical prowess. Cyclists can push themselves to their limits, testing their strength and stamina while enjoying the adrenaline rush of navigating the twists and turns.
What sets this trail apart from the other Yorkshire Dale trails is the fact that cyclists can immerse themselves in the rich heritage of the region. As mentioned in the above paragraphs, the name 'Buttertubs' came about when local farmers used to use naturally occurring potholes to store butter during warmer weather.
Monsal Trail, Peak District
The Monsal Trail, nestled in the picturesque Peak District of England, stands as a testament to why it is an exceptional cycle route. Stretching for approximately 8.5 miles and offering cyclists a journey through breathtaking landscapes, it was a former railway line that has now been converted into a cycle route.
The trail's gentle gradient makes it suitable for cyclists of all abilities. Whether you are a seasoned rider or a novice, the well-maintained path offers a comfortable and enjoyable cycling experience. With no steep inclines or arduous climbs, riders can fully appreciate the stunning surroundings.
On top of its picturesque scenery and gentle gradients, the Monsail Trail is also an ideal location for all types of cycling adventures, for everyone from families to leisure cyclists. Being exclusively reserved for non-motorised use, this ensures a peaceful and tranquil journey away from the hustle and bustle of roads.
South West Coast Path, Cornwall
Spanning 630 miles, the South West Coast Path is perfect for cyclists who want a cycling experience that combines both gorgeous scenery and diverse landscapes. From challenging uphill climbs to exhilarating downhill descents, the route boasts a varied terrain that caters to cyclists of all levels. Cyclists can revel in the thrill of conquering steep cliffs while enjoying golden beaches and dramatic headlands.
Weaving through quaint coastal towns and picturesque fishing villages, the path provides ample opportunities to explore and indulge in local culture. Cyclists can take a leisurely break to sample delicious seafood, visit historic landmarks, or immerse themselves in the unique charm of the region.
The path is well-signposted, ensuring cyclists can navigate easily and focus on the sheer joy of riding through Cornwall's stunning landscapes. The route's accessibility and the absence of motor vehicles on most sections contribute to a safe and enjoyable cycling experience. In addition, it offers excellent infrastructure for cyclists, with numerous accommodation options, bike-friendly facilities and support services along the way.
Liverpool Loop Line, Liverpool
Another former railway, the Liverpool Loop Line is one of many cycle routes in the North West, it caters to a diverse range of cyclists, from beginners to experienced riders, thanks to its flat terrain and well-maintained surface. Its traffic-free environment, accessibility, historical significance and connection to various attractions make it a prime choice for cyclists seeking a delightful adventure in Liverpool.
One reason why it is such a popular route is because it offers a fascinating glimpse into Liverpool's industrial heritage, passing through various historical landmarks and architectural gems. Cyclists can marvel at the impressive viaducts, tunnels, and old railway stations along the way, adding an educational and cultural aspect to their journey. Connecting several neighbourhoods and parks, it also serves as a gateway to discovering the city's hidden gems.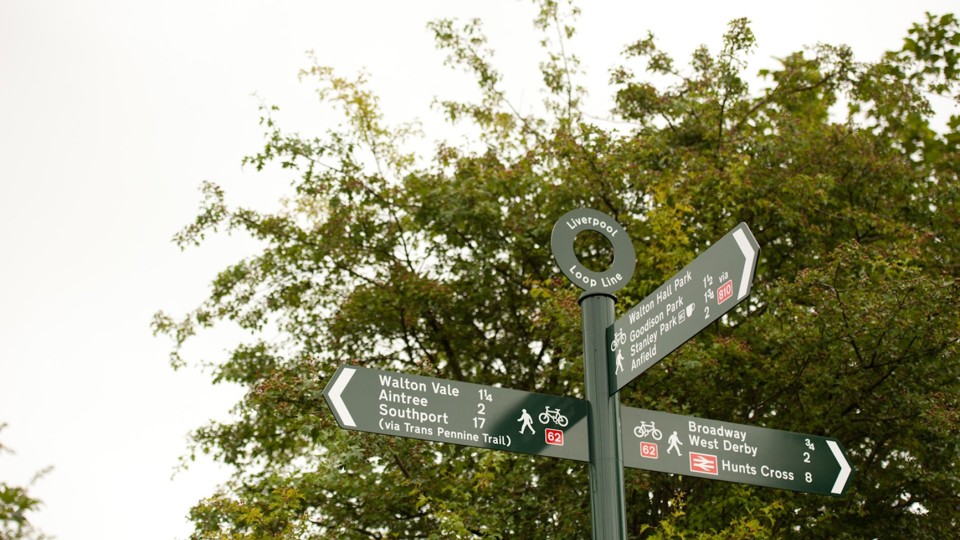 Finding the perfect bike for a summer cycle
These are just a few examples of the many wonderful cycling locations in England during the summer. Each offers unique landscapes and challenges, ensuring there's something to suit every cyclist's preferences and abilities.
With any cycling route, it's important to have the right bike so that your journey is enjoyable and comfortable.
At Avaris, we recommend our Avaris 3.6 Road eBike for more gentle terrain and first-time cyclists. The eBike offers a smooth riding experience, and it's the ideal solution if you're a newbie taking on a new cycle route. With a more challenging terrain, we would suggest using the Avaris e-Mountain Bike.