Top cycling locations in the North East
Back in November, we wrote a blog stating the best cycling locations in the North West. It's only fitting that we write a similar one but focusing on the North East, as there are many brilliant cycling routes within this region.
Warkworth Castle: The East Chevington nature reserve loop
To kick off our list, there is no better place to start than Warkworth Castle, situated in the heart of Warkworth and under a mile away from England's North-East coast. From afar, this is a magnificent sight to behold, with the scenery surrounding it truly stunning. It's become a favourite for cyclists and families to enjoy a nice cycle or walk, due to the routes and activities you can do whilst you're in the area.
For cyclists, this is suitable for all biking abilities, as there are relatively smooth tracks for you to take. The terrain is manageable too, meaning you won't have to worry about meeting tough obstacles on your journey. Depending on where you live, this can be a long or short destination to reach. If you live near Warkworth Castle, it shouldn't take you too long to arrive here, however, if you're from Lancashire or the wider North West region, it can take a considerable amount of time to reach this area.
If this location appeals to you, then you're going to need the perfect mountain bike – we have you covered here. Here at Avaris, we have a huge range of mountain bikes, ideal for any cycling scenario. Whether you're embarking on a rough terrain or an easy ride with the family, we've got you. Check our illustrious range of bikes here, and find the perfect cycle for you.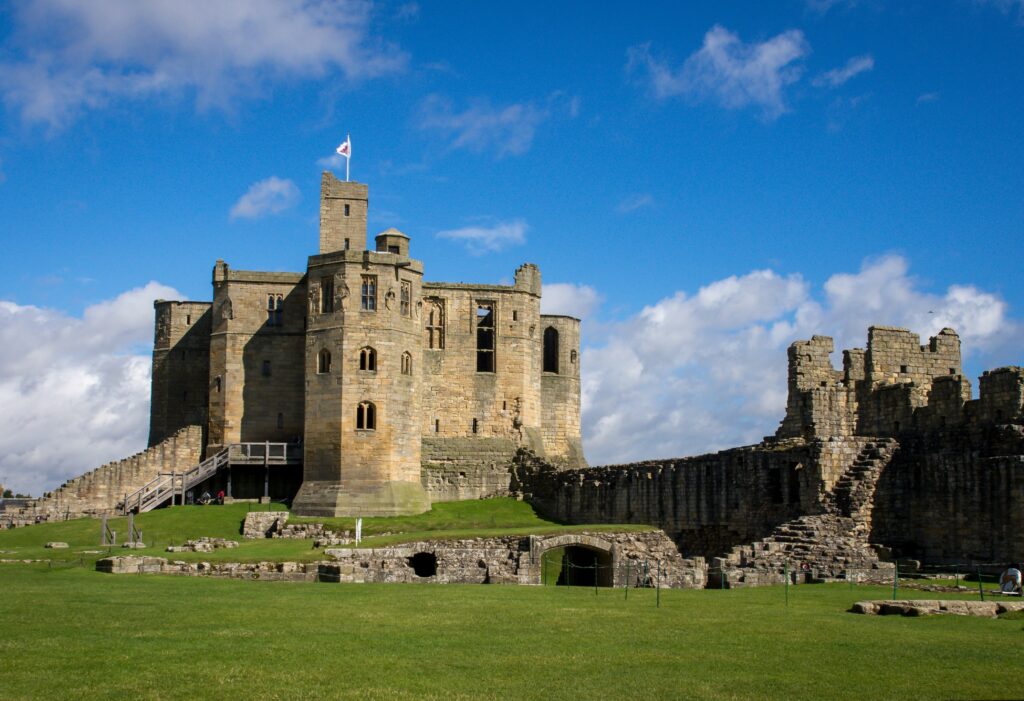 Souter to St Mary's
Unique family and friend cycle adventures can be difficult to find across the UK. Luckily, we've done the hard work for you, and found the perfect route for you to embark on. Souter to St Mary's is the ideal bike riding route for you and your family to challenge as it's filled with many stop-off points and wonderful views of the iconic lighthouses. The track is 10.3 miles long, and on average cyclists have completed this around the hour mark, so it's easily completable within a strict time frame.
This cycling location is blessed with smooth terrain, which is what makes it so appealing to families. There are zero treacherous climbs you have to make, and the only challenging obstacle you may encounter is strong winds. Every cyclist knows this can be difficult to manage, so we urge you to frequently check the weather before and during your journey. Once you reach St Mary's lighthouse, you will be previewed to a stunning site, and despite it not being in operation, there is a small museum, a cafe, and a visitor centre for you to view and enjoy.
If you're eager to make your cycle more enjoyable, then you must have the right bike for the occasion. We can't recommend our Hybrid Road eBike enough for your journey, it's built for everything from eco-friendly commutes, leisurely rides and exciting adventures. You don't want to miss this eBike opportunity, especially before Christmas! Get in touch with the team today, and we can provide you with more information on the bike.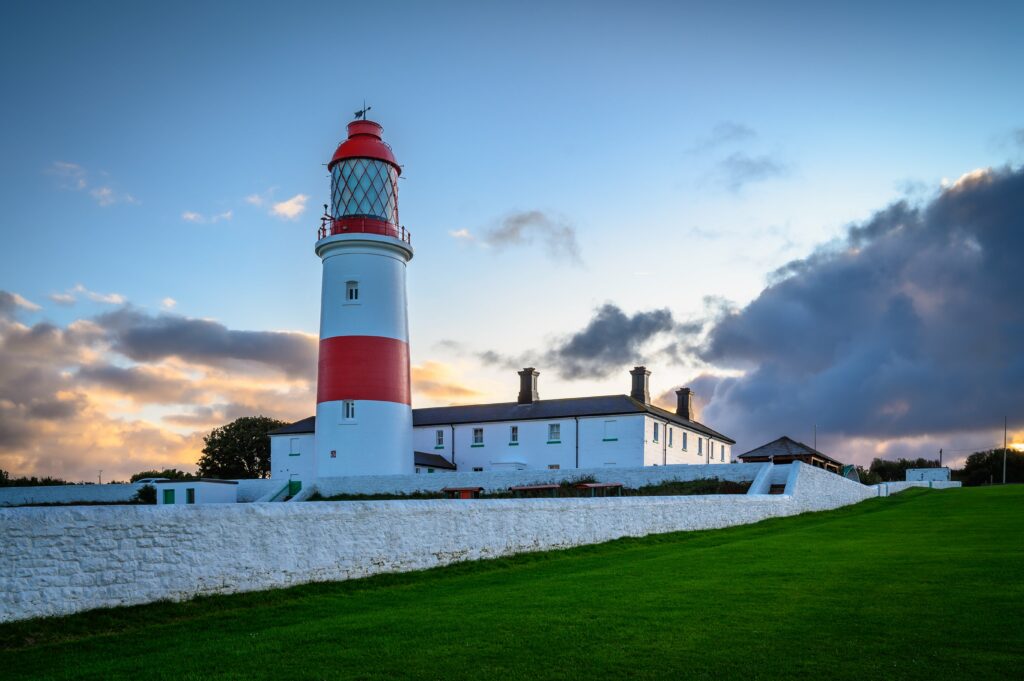 Alnmouth to Druridge Bay
Located along the magnificent Northumberland coast, the Alnmouth to Druridge Bay is notorious for being a popular cycling destination. The route is only 9 miles long, so on average, it can take up to 45 minutes to complete, which makes it ideal for inexperienced riders to start building their biking ability. However, if you're a newbie it's important to take care along the route as you may encounter obstacles you've not experienced before.
On your way to Drudridge Bay, you will experience a seven-mile stretch of sand that forms part of the Druridge Bay country park. Here you can find a small number of nature reserves, and the park has all you need to freshen up midway through your journey. If you're out with the family, there are plenty of picnic spots for you to sit down and take in the beautiful scenery.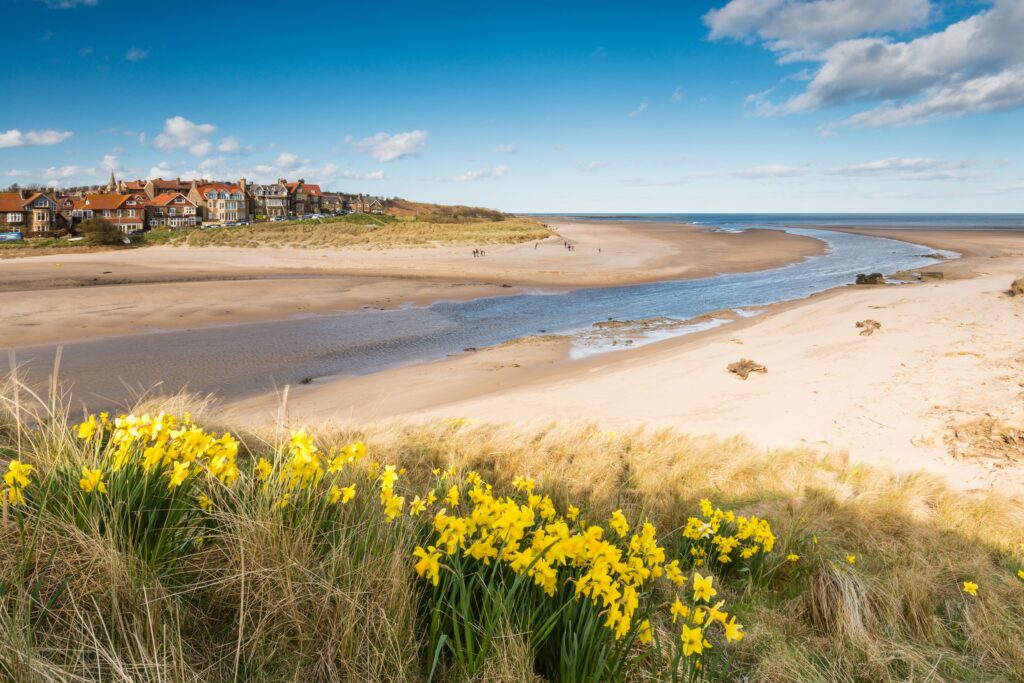 Cleveland Coast: Redcar to Saltburn-by-the-Sea
If you're looking for a new cycling location, or you're new to the local area, then we can't recommend the Cleveland Coast highly enough. Along your journey, you will be treated to some breathtaking views between the seaside resorts of Redcar and Saltburn-by-the-sea. The cycle is one of the shortest to complete on our list, with the average time taken to complete the route clocked at 28 minutes.
The track follows the national cycle network route along the coast, and should you need a rest, there are plenty of stop-off points for you to take a breather and digest the scenic views. The beauty of this journey is it's linear, which means you can start off at either Redcar or Saltburn-by-the-sea. Each spot has parking facilities and railway stations in both towns, so if you're arriving here long distance – you're covered too.
As well as the great views and easy cycle distance, this location offers so much more. It's the perfect place to bring your family and friends along, as they will equally enjoy what each town has to offer, and the locals are friendly too – which will enhance your time there further. As stated previously, this location is reachable via train, but you can drive there too if you wish. Depending on where you live, it can vary how long it will take to arrive at the Cleveland Coast, so we urge you to plan your journey before you set off.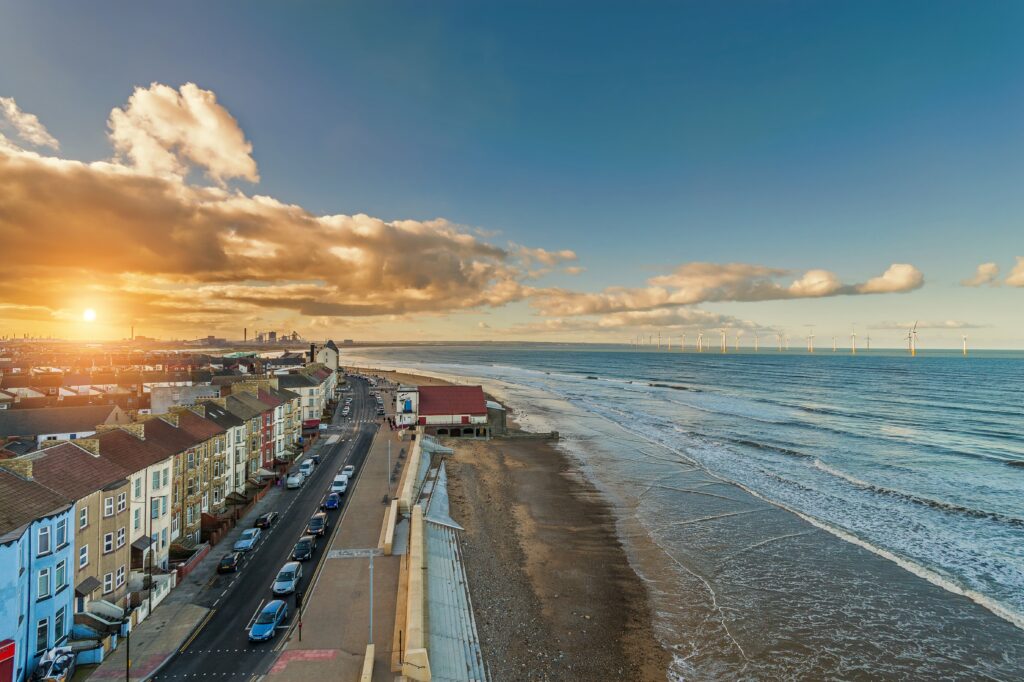 With any bike ride, it's important you have the right bike so it makes your journey more enjoyable and comfortable. At Avaris, we can't recommend our Avaris Odyssey bike enough for this route. The eBike offers a smooth riding experience, and it's the ideal solution if you're a newbie taking on a new cycle route. 
We hope you enjoyed reading our top cycling locations in the North East! If there are any places you think we missed, or you would like to find out more information about our mountain bikes – get in touch today to learn more.