Does cycling build muscle?
A common question that's asked frequently is 'does cycling build muscle?' Now, this is a complicated question as there are multiple factors and grey areas involved within this topic that need exploring in detail.
So, in today's article, we will be exploring if cycling can build muscle and discuss segments that aren't spoken about enough within this topic.
Understanding muscle building
Firstly, it's essential to start from the beginning and understand muscle building. So, what is muscle building? Muscle building is a physiological process that occurs in response to various forms of resistance training. It involves the enlargement and strengthening of muscle fibres, resulting in increased muscle mass and improved strength. This process is essential for achieving a toned and muscular physique.
When you engage in exercises like weight lifting, your muscles experience damage to the muscle fibres. This damage triggers a series of physiological responses aimed at repairing and adapting the muscles to better handle the stress they were subjected to.
When it comes to cycling, the muscle-building process is less straightforward compared to traditional resistance training. While cycling engages various muscle groups, the muscle contractions are typically endurance-based and sustained over longer durations. This differs from the short bursts of high-intensity contractions found in traditional weight lifting or resistance exercises. In addition, this is why cycling an eBike is becoming popular as it is a low-impact sport which is suitable for all ages and levels of fitness.
Furthermore, whilst cycling does engage muscles and contributes to overall muscle tone and endurance, it may not provide the same level of stress required for significant muscle hypertrophy. This is why some cyclists might have well-defined muscles but not necessarily the same muscle mass as individuals who engage in targeted resistance training.
Muscle engagement in cycling
Now you understand the basics of muscle building, let's take a look at the muscle engagement involved in cycling. Cycling is a full-body workout that engages a variety of muscle groups, which is perfect for overall fitness and cardiovascular health. While it might not replicate the intensity of traditional resistance training, cycling does involve multiple muscle contractions that contribute to muscle endurance, tone, and coordination.
There are 6 muscle groups that constantly engage when you're cycling. Quadriceps, Hamstrings, Glutes, Calves, core muscles, and upper body. Each muscle group does something different than its predecessor, which we will explain:
Quadriceps
The quadriceps or 'quads', are heavily engaged during cycling, especially during the downward pedal stroke. They are responsible for extending the knee and generating power to push the pedals down.
Hamstrings
The muscles at the back of the thigh, the hamstrings, work during the upward pedal stroke. They help to pull the pedal upward and complete the circular motion.
Glutes
The glute muscles provide power and stability to the hips during cycling. They play a crucial role in propelling the pedals and maintaining balance.
Calves
The calf muscles contract during each pedal stroke, helping to control the movement of the foot and stabilize the ankle joint.
Core muscles
The core muscles, including the abdominals and lower back muscles, provide stability and help maintain an upright posture while cycling. A strong core is essential for an efficient cycling technique.
Upper body
While the upper body is less engaged in cycling compared to the lower body, the muscles of the arms, shoulders, and upper back contribute to maintaining the bike's balance and steering.
Cycling involves sustained and rhythmic muscle contractions. Unlike the short and explosive contractions of traditional weightlifting, cycling requires muscles to contract continuously over more extended periods. The result you see from this is an increase in endurance, cardiovascular health, and toned muscles. When using an eBike that can offer you 9 levels of electrical assistance to give you that added boost, you can reap the benefits of all this without overexerting yourself. Granted, it doesn't replicate the muscle-building benefits of resistance training, but its unique endurance-based contractions contribute to better overall physical health.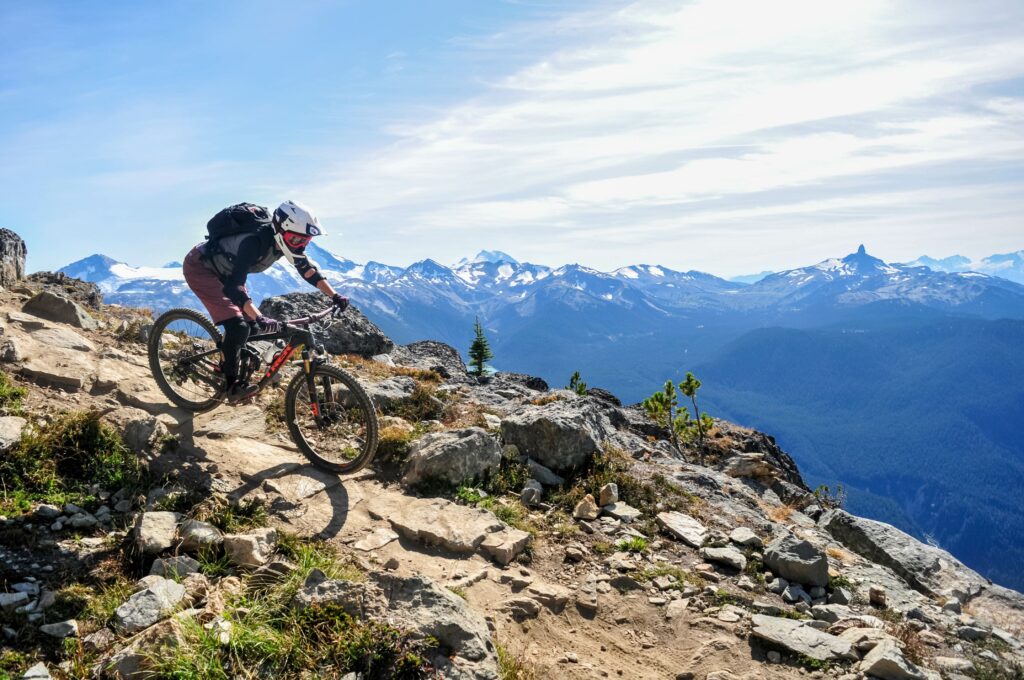 Can cycling build muscle?
So, to answer your question, 'does cycling build muscle?'. While cycling offers numerous health benefits and contributes to muscle tone and endurance, its effectiveness as a primary muscle-building activity depends on several factors. If you're a beginner to exercise and you want to see muscle development; to begin with, you may see some muscle growth. However, compared to lifting heavy weights on a consistent basis you will not see much change in the long term.
When lifting heavy weights, you're progressively increasing the weight or resistance which is a key formula for building muscle. Whereas cycling, the resistance is usually the same throughout – especially on a flat terrain. Although, it is worth mentioning that if you're an experienced cyclist who charges up and down difficult terrain then you will see an increase in muscle in your legs. This is due to the legs being exposed to frequent resistance; which, like lifting weights, increases muscle hypertrophy. Cycling on an eBike can help you achieve this goal faster, with its impressive range of technology – electric bikes are built for everything!
So, is cycling worth it in the long run?… If your sole training purpose is to build a significant amount of muscle mass, and aren't too fussed about anything else, then cycling shouldn't be the sole focus. It all comes down to what your goals are. If you're looking to build muscle whilst improving your cardiovascular health, then incorporating cycling with your weight-lifting can work wonders. However, it's important to get the balance right.
A great way to cycle before and after a gritty workout in the gym is to use an eBike. Not only can it guarantee a smooth ride to and from the gym, but it also has numerous assistance levels. So, if you're tired after working out, you can select a setting on the eBike that best suits you and the bike will do most of the work on your way home. It's a win-win!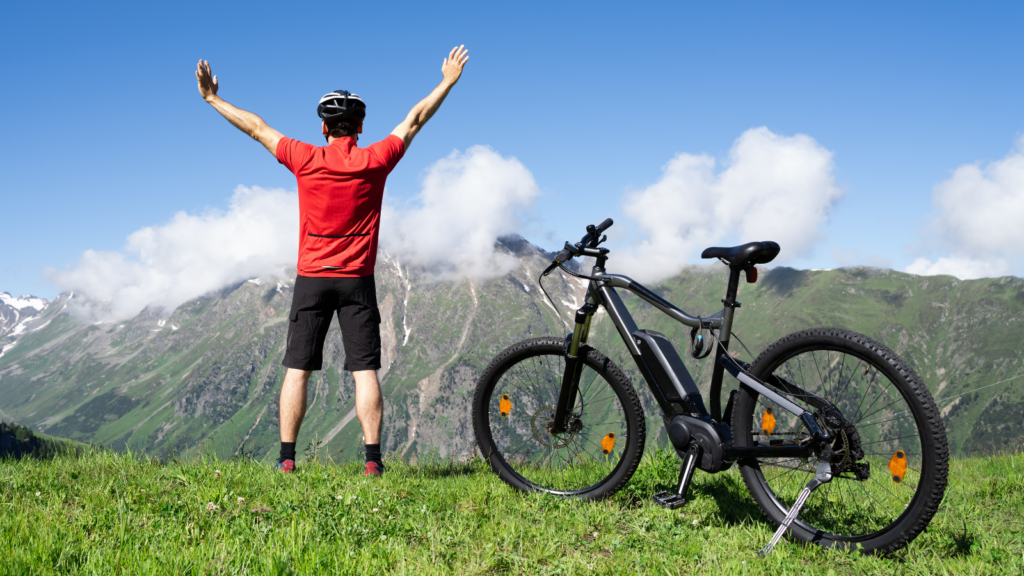 ---
Now, we know we've just thrown a load of in-depth information at you, so we won't be surprised if you have more questions. If you'd like to learn more about cycling's influence on muscle building, then feel free to reach out to the team today.
Alternatively, if you're ready to take your cycling to the next level, then we have you covered here too. At Avaris, we only offer the best and most reliable bikes to our customers. There's no better eBike than our Avaris Odysey mountain bike. Smooth, reliable and exciting; there's not much the Odysey doesn't offer! If this sounds like the perfect fit for you – get in touch with our team today and they will be glad to provide you with more information.