Are electric bikes good for seniors? Pros and cons
Electric bikes have become popular in recent years due to the huge benefits they offer. They provide multiple high-functioning attributes which allows any rider of all ages and experience to ride with ease, particularly the older generation.
In today's article, we will be discussing if electric bikes are good for seniors, and dive into the positives and negatives surrounding the subject.
Health benefits
Firstly, electric bikes can offer significant health benefits for senior-aged people. Riding an eBike is a great exercise option, which can help improve your cardiovascular health. Your cardiovascular health is very important as you grow older. A great reason why riding an eBike is good for you is it's equipped with numerous assistance levels to help you go the extra mile. You can pedal at your own pace and if you start to stutter, you can utilise the assistance levels to help you finish your cycle.
Furthermore, another great reason why riding an eBike is good for your health is the mental health benefits you can gain. At a senior age the less stress the better, and cycling is great at reducing this. It's a form of aerobic exercise, which means your heart rate will be high throughout the cycle and increase the blood flow through the body; therefore reducing stress hormones such as cortisol and increasing the production of endorphins.
Another health benefit that comes with riding an electric bike is it will reduce the amount of strain on your joints. Naturally, as we grow older, our bodies become more stiff and it can be hard to be as mobile. Cycling using an eBike rectifies the issue. The assistance levels will reduce the physical effort you put into it. This lower joint impact will allow you to enjoy cycling without undue stress on your knees, hips, or ankles.
Convenience and accessibility
Riding an eBike is more convenient and accessible than you may realise. Firstly, it makes getting from A to B easier. Driving as you get older can become mentally draining but cycling can eliminate some of these problems. You won't have to worry about parking, public transport, or inconvenient shop runs that waste fuel and money. An eBike offers a practical mode of transportation, which can be used to see friends, run errands, or travel to local destinations.
Also, electric bikes are straightforward to charge. Simply plug the bike into a standard plug socket and the battery will charge. *The time it takes to fully charge will depend on what model you have*. This simple process is convenient and allows you to use the eBike again later in the day if you want to.
A great feature electric bikes have which senior people can benefit from is the user-friendly technology. The bike comes with easy-to-use control panels that display vital information like battery life, speed, and assistance level. They were designed for easy visibility and operation, making eBikes more accessible for the older generation.
The staggering features of an electric bike can provide seniors the opportunity to enjoy cycling without compromising on convenience and accessibility. Here at Avaris, our electric bikes are built for everything from eco-friendly commutes to leisurely rides.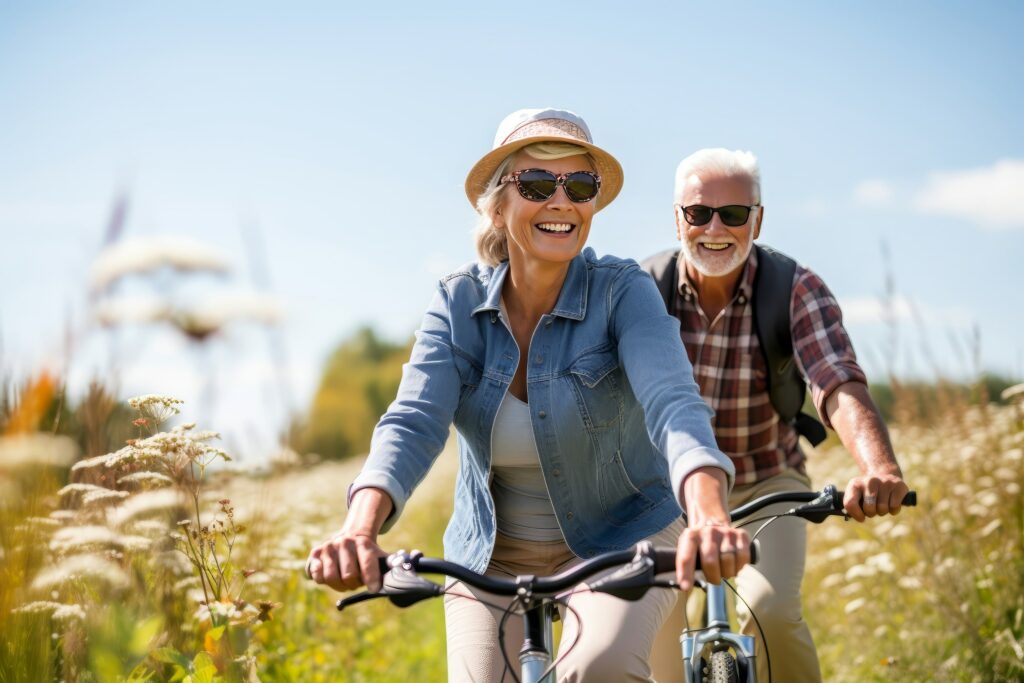 Safety considerations
Now you know the health benefits you can gain, and how convenient eBikes are; the next topic that needs addressing is safety. Now, safety is paramount when it comes to electric bikes, particularly for seniors. If you are a senior beginning to ride an electric bike for the first time, it's important to be aware of the traffic rules. Firstly, you must obey the same traffic rules and regulations that apply to traditional bicycles. For example, you need to be familiar with local laws, such as right of way, speed limits and where you are allowed to cycle. Just because you can travel fairly fast on an eBike doesn't mean you rule the road.
Furthermore, visibility is absolutely essential when it comes to riding any form of bike. Everybody, not just seniors, should be wearing bright, reflective clothing, especially when riding in low-light conditions or at night. eBikes are often equipped with lights and reflectors, but you should still add extra so you can be seen by other road users. Better to be safe than sorry! Moreover, it's crucial you wear the correct gear otherwise you could seriously injure yourself. It's essential you wear a helmet, gloves, knee and elbow pads, and high-visibility vests. Each of these adds extra security for you when you're cycling.
Finally, it is important to consider defensive cycling when you're riding for the first time. This means you need to be alert and aware of your surroundings. Make sure to anticipate the actions of other road users, avoid distractions, and maintain a safe following distance from vehicles and pedestrians.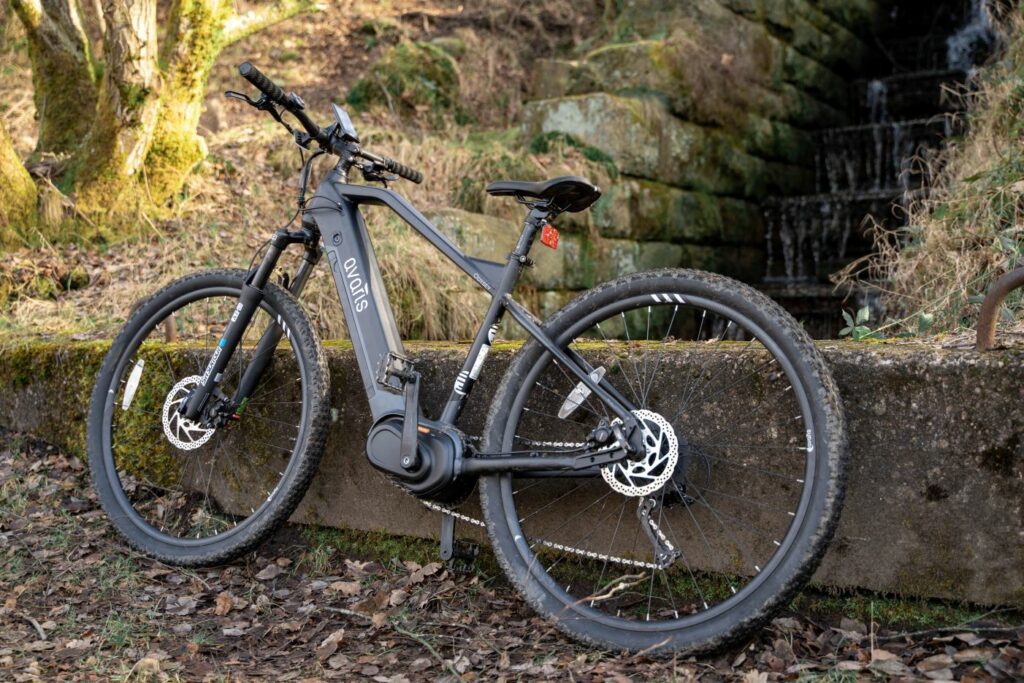 Potential drawbacks and considerations
Our final topic of discussion in today's article is the potential drawbacks and other considerations of an electric bike. Firstly, eBikes can be quite costly. High-quality eBikes with advanced features and a long-lasting battery come at a price; you must consider the cost against the benefits and their budget. In addition, electric bikes tend to be heavier than traditional bikes due to the added weight of the battery and motor. It's important to consider whether you can manage the weight for storage, transportation and maintenance.
Next, if you have certain health conditions such as balance issues or heart problems, speak to your doctor first. It's important to receive the all-clear from the doctor to prevent any complications further down the line.
Whilst riding an electric bike can provide you with multiple benefits if you are a senior, there are factors you should consider before purchasing one.
---
We hope you've enjoyed reading our latest article about are electric bikes good for seniors. If you think we've missed anything, or you would like to learn more – get in touch with our friendly team today.
Alternatively, if you like the idea of riding an electric bike at an older age, then there's no better place to look than us here at Avaris. Our Avaris eBikes have been designed to the highest quality – you don't want to miss out on these beauties!