How to know it's time to change your eBike battery
A question we're asked quite frequently is 'how often should you change your eBike battery?'. The answer can vary depending on what type of electric bike you have, but more often than not, they're similar.
Today, we're going to dive into eBike batteries and discuss when you should replace and maintain them.
eBike batteries and their lifetime
eBike batteries are at the heart of an electric bike. Without them, it's just a regular bike. The battery provides you with all the power you need for your cycle with its numerous assistance levels. However, there comes a point when the battery begins to decline in power, and like other batteries, needs replacing. Before we dig into the battery lifetime, you must understand the key components that make up a battery.
Firstly, each battery is measured in ampere-hours (Ah). It determines how much energy can be stored. The higher the capacity, the more range it will provide. When you've purchased an electric bike, always check to see its capacity. Voltage is another key component of a battery. It represents the electric power potential; for example, some eBikes use 36V or 48V batteries. Another component that's critical to an eBike battery is its cycle life. This refers to the number of charge-discharge cycles a battery can go through before its capacity significantly degrades. This is a crucial factor in determining the lifespan of your eBike battery.
The lifespan of a battery depends on several factors, including its quality, usage, and maintenance. The quality of the battery plays an important role in its lifetime. For example, high-quality batteries are designed to last longer and maintain their capacity over time. On the other hand, cheaper, lower-quality batteries will degrade more quickly. Also, how much you use the battery will determine how long it will last. If you frequently ride at high speeds or use the maximum power settings, the battery will wear out much quicker.
Finally, your charging habits can have an effect on your battery too. If you let the battery drain completely or store it in a warm place when it's charging, it will have a negative impact on its lifespan. By being aware of its key components and understanding the battery, you will know when it's time to replace it.
At Avaris, our Odysey electric mountain bike has a powerful Bafang M400 drive system with a 250W power output. It has an impressive 720Whr battery that gives up to 180km distance on a single charge, giving riders support when needed.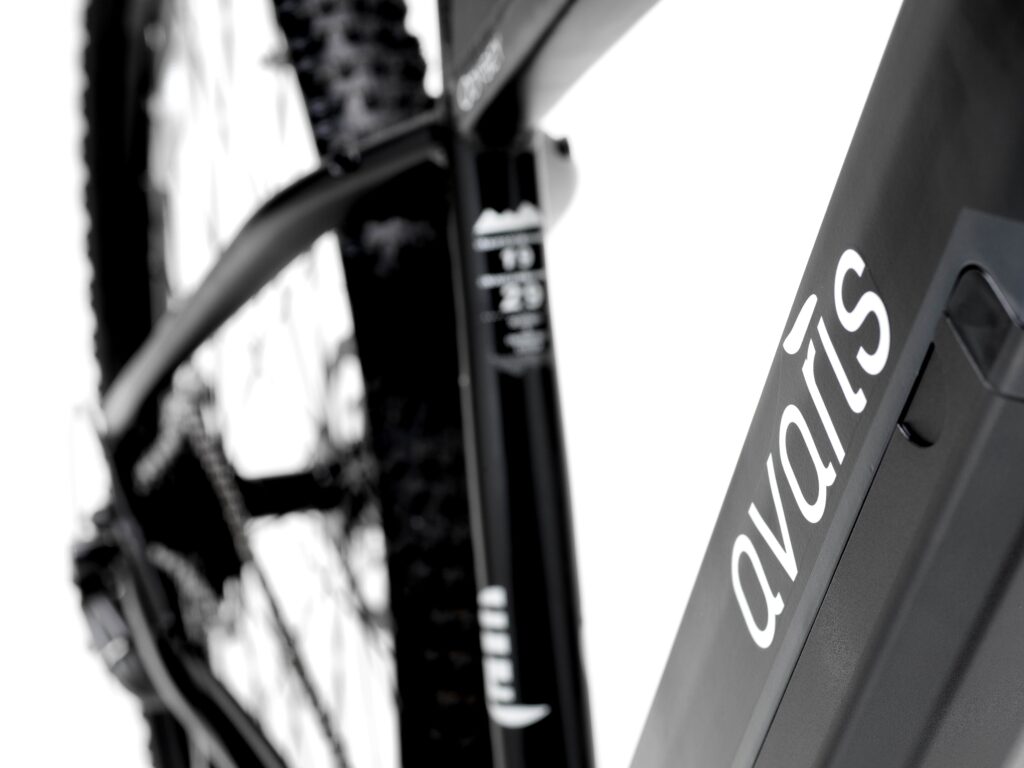 When you should change your eBike battery
Now you understand the battery, it's time to learn when you should replace it. There are a number of key factors that indicate the battery is declining. Your battery range is the first sign. If you find that you used to travel a certain distance on a single charge, but now you barely make it half that distance, your battery capacity has likely deteriorated. Before you jump the gun, keep in mind that wind resistance can affect your battery range too – so make sure you weigh everything up.
The next red flag you should be aware of is frequent recharging. If you used to recharge every so often, and now you're charging more frequently, this could mean the capacity is slowly declining. This coincides nicely with the next key indicator – inconsistent power output. Your eBike should provide smooth and consistent power, whether you're accelerating, climbing hills, or maintaining a steady speed. If you notice fluctuations in power output, such as sudden drops in assistance when you need it most, it's a sign that your battery can no longer deliver a steady flow of energy.
Furthermore, increased heat and error codes or warnings are two big signs it's time to replace your eBike battery. Excessive heat when riding or charging can seriously affect the battery lifespan. If you consistently notice your battery becoming unusually hot, it's time to consider a replacement. Also, if you're noticing your eBike is displaying error codes or warning lights when there's a battery issue – don't ignore this. It can help you resolve the issue before it worsens, so always listen to your electric bike!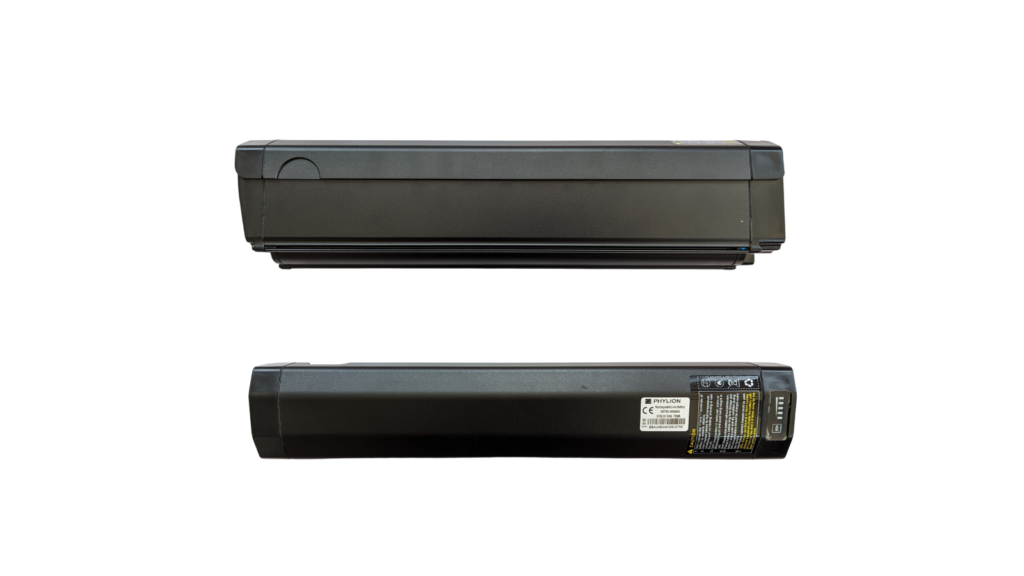 Our eBike battery maintenance tips
There are plenty of signs to look out for which can indicate you need to replace your eBike battery, but how can we preserve it?…
Keep your battery at the right temperature
Proper maintenance of your eBike battery is essential to maximise its lifespan and ensure reliable performance. eBike batteries perform best in moderate temperatures. Extreme cold or hot conditions can degrade battery performance and shorten its life. If possible, store your bike in a cool, dry place when not in use. 
Check and clean battery contacts
Our next tip is to check and clean your battery contacts. If you didn't know, dirt and debris on the battery contacts can hinder proper electrical connection. This is why it's important to regularly inspect and clean the contacts so you can gain the maximum output. Use a soft, dry cloth or a mild cleaning solution if needed.
Monitor battery health
A great feature an eBike offers is its advanced technology. The display system on the bike provides useful information about the bike which can come in handy. For example, you can monitor your battery health from it. You can detect any capacity loss or other issues.
Seek professional assistance
Finally, seek professional assistance. If you're unsure how to maintain your eBike – don't hesitate to ask for help at a local bike shop. You will be given expert advice and guidance on your eBike. Rest assured you will leave knowing the full ins and outs of your eBike!
---
We hope you enjoyed reading our latest article about how to know when it's time to change your eBike battery. If you have any questions, please feel free to contact our friendly team today.
Alternatively, if you need to purchase a new battery for your Avaris eBike, we have you covered. You can buy the battery you need for your eBike if the bike is from us. We have batteries for the Oydsey mountain bike, 3.6, and 2.3 road bikes. Get in touch today if you'd like to learn more.