What is pedal assist on an electric bike?
So, you're thinking about purchasing an electric bike but aren't sure what some of its features are. Don't worry, we've all been there before – that's the beauty of an electric bike. It's all of their advanced features that make them so popular and a great alternative to regular bikes.
One of the standout features of an eBike is its pedal assist function. In this article, we will explain everything you need to know about pedal assist including how it works and the benefits it brings. 
---
What is it and how does it work?
A pedal assist is designed to provide an additional boost of power to the rider's pedalling efforts, making it easier to pedal and travel longer distances or tackle hilly terrain with less physical exertion. eBikes have sensors located on or near the pedals and/or in the bike's crankset. These sensors monitor the rider's pedalling speed, and sometimes pedal pressure. The sensor data is sent to the electric bike's main unit (usually located on the frame or handlebars), and it will determine which level of assistance you require – clever right?
When the electric motor is activated, it provides additional power to the pedals, making it easier for the rider to maintain or increase their speed. The amount of assistance depends on the rider's pedal input and the selected assistance level. It's important to note that pedal assist does not replace pedalling; instead, it enhances the rider's effort. They're designed to provide a natural riding experience, and it's considered safer and more intuitive than throttle-based eBikes. 
Most eBikes offer multiple levels of assistance, which are low, medium and high. If you aren't sure what this means, it equates to, the lower the assistance the less help you need; and the higher the assistance the more help you need. Lucky for you, here at Avaris, all of our bikes have 5 assistance levels, which guarantees you a smooth riding experience without any struggles. Our 3.6 road bike can help you build your fitness levels at your own pace; or take you on leisurely rides and exciting adventures without hassle. This road eBike can take you places you wouldn't have thought possible!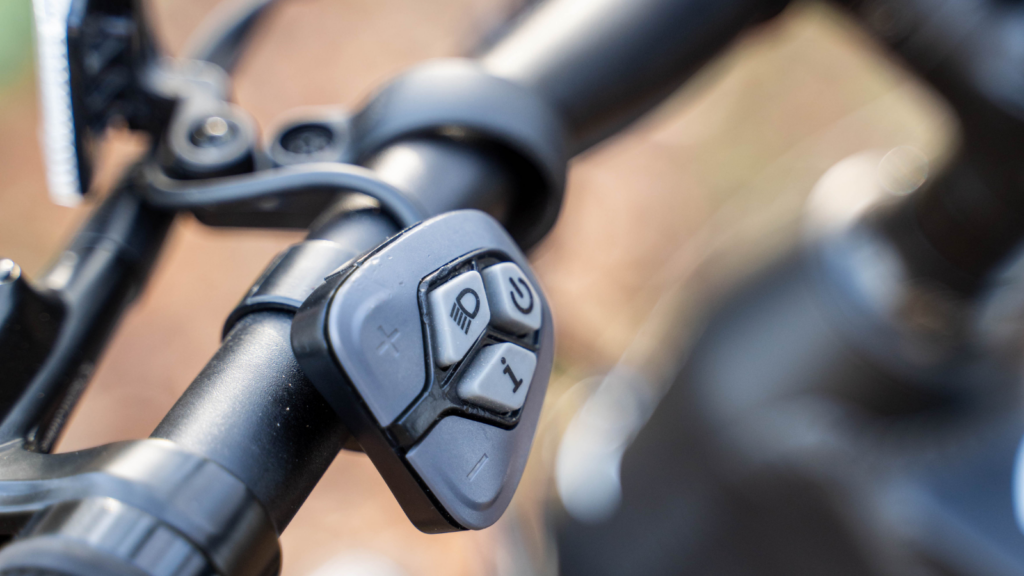 The difference between a full-throttle and pedal-assist eBike
Now you understand what it is and can do for your cycling, it's important to clarify the differences between a full-throttle and pedal assist eBike. Similar to a motorbike, full-throttle eBikes have a grip on the handlebars to activate extra speed on demand; much like accelerating on a motorbike. Pedal assist requires you to pedal to activate the electric motor. As mentioned in the previous section, when you pedal the sensors detect your pedalling speed, and pressure, and then the motor provides assistance based on these inputs. So, in this instance, pedal assist eBikes are much safer than full-throttle electric bikes because you have more control of the speed you're going. This doesn't mean full-throttle bikes aren't safe; you just need to be an experienced cyclist to ride one to potentially avoid an accident. 
Another difference between these two functions is that they offer different riding experiences. Riding a full-throttle electric bike will make it easier for you to maintain a constant speed or climb steep hills without much effort. On the other hand, pedal assist will enhance your pedalling effort and encourage you to use more energy; promoting a more engaging cycle. In summary, if you want to travel from A to B as quickly as possible, then a full-throttle eBike is for you. If you want a challenging or traditional ride but with some assistance, a pedal-assist electric bike is the solution.
The next key difference between full-throttle and pedal assist is the battery efficiency and range. Full-throttle electric bikes tend to use their battery power quickly, especially if you frequently use the throttle. This means the cycling range will be restricted. Pedal assist eBikes generally offer longer ranges due to the motor relying on the rider's pedalling input.
Overall, there are many differences between both functions. There are positives and negatives on both sides, however, it ultimately lies with you, the rider, which you'd prefer.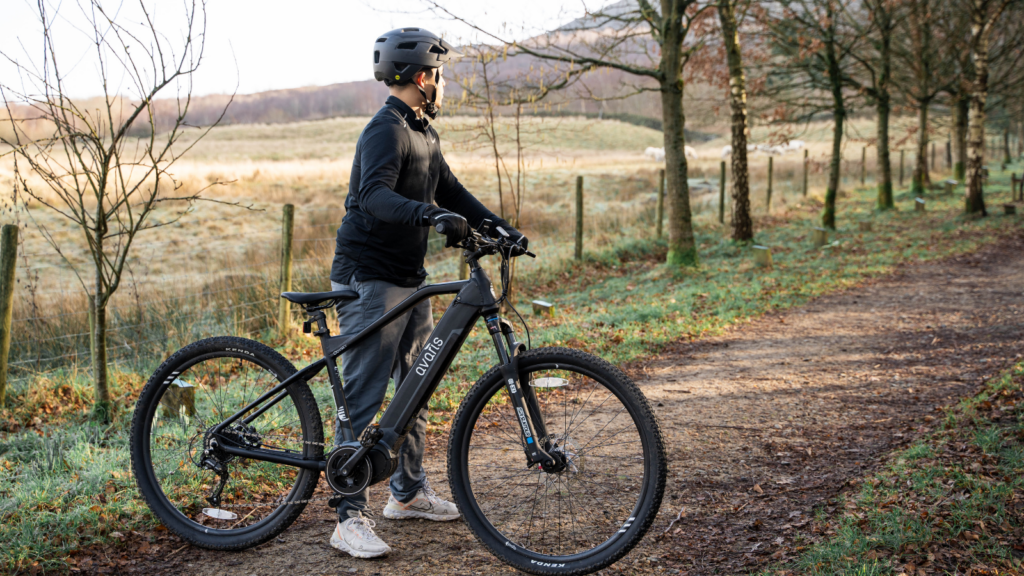 What to expect with pedal assist
Now you're aware of what it is and the difference between that and a full-throttle, we're now going to dive into what you should expect when transitioning to a pedal assist eBike. Firstly, your overall riding experience will improve drastically. Electrical pedal assistance will make you feel like you have a tailwind or stronger legs. It will be easy to pedal and maintain higher speeds, especially on flats and hills. Also, you will notice a great difference in physical restrain. When you ride a normal bike, you will tire easily after travelling a certain distance; you won't have this worry with a pedal assist eBike. They're great for cyclists who want to reduce their physical strain, whether that's due to age, fitness or health concerns.
In addition, a pedal assist eBike offers versatility and safety during your cycle. You can use the bike for commuting, touring, mountain biking, and recreational cycling; the options are almost endless. Throughout each journey, you can use the function as often as you see fit. This not only gives you support when you need it but provides you with safety too as you will be in full control over the eBike.
Finally, you will notice with a pedal assist eBike that you can cycle in most areas due to its legal classification. They're classified as 'bicycles' which means it has fewer legal restrictions compared to a full-throttle electric bike. You won't need a specialist licence or registration for it!
---
And that… is what a pedal assist is on an electric bike.
If you like the idea of an electric bike and you're interested in purchasing one, there's no better place to look than us, here at Avaris. We offer only the highest quality electric bikes to all of our customers. If it's a stylish mountain bike you're after, then look no further than our Odysey eBike. Alternatively, if you're looking for something more suitable for the road, then we have you covered too – with our 3.6 Road eBike.
We hope you've enjoyed reading our latest article. If you have any more questions about a pedal assist or would like to learn more about electric bikes, feel free to get in touch with our team today.