A simple guide to eBikes
How Do eBikes Work?
eBikes work via pedal assistance, which basically means the electric motor adds to your natural pedalling power making it easier to ride. Therefore, it is "as simple as riding a bike" as the old saying goes, however with some help when you need it from the motor.
The sensation when riding an eBike is as natural as with a standard bike, the difference being for example, a steep hill, would be made easier for you, if you want it to be. For example, Avaris eBikes come with various levels of assistance which you can choose via the display before, or during riding, so that hill can be as easy, or as hard as you want it to be, on that day and time.


Am I Suitable for An Electric Bike?
eBikes are suitable and have benefits for any type of rider. Whether, your target is to lose weight, improve fitness and stamina. You're completely new to cycling and want an easier introduction, you want to keep up and outperform more advanced riders, simple to just cover much further distances on a bike, or perhaps you want an eBike as a commuter to avoid traffic jams, avoid sweating on the way to work, or simple want to help the environment and reduce your carbon footprint.
E bikes have and will continue to improve in userability and technology, so if you've ever had a ride on an E bike in the past, it's likely the Avaris bike sourced using elite Japanese parts and technology will be a step up.
Also, eBikes are now included in government cycling incentive schemes, such as the Cycle 2 Work Scheme which offer big savings on the cost of an eBike via your employer.
So overall, e Bikes are just "normal" bikes with added advantages, meaning you can ride for longer, go further, at whatever pace you want, meaning you can glide past all that city centre rush hour traffic or, have as much freedom as you want taking in the glorious countryside.
Battery, Display & Functionality Explained
Older and lower spec eBikes have the motors inside the wheel hub, however Avaris eBikes use a more powerful motor which is positioned in the frame. This gives the bike more power and makes ascending hills easier for the rider. However, the power can be amended by preference.
The Avaris Samsung battery has a range per charge of 60-80km but can perform for many more K's if the battery is used lightly. The battery simple plugs into a standard plug socket and it takes around 4 hours to fully charge. So, if you are planning a long ride over a few days for example, the battery could be charged every night, or could be topped up if stopping at a café on route.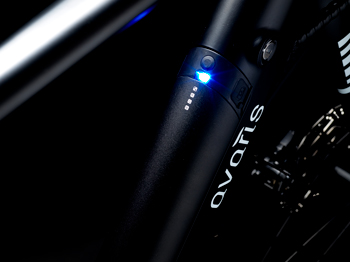 The display performs like a high-end cycling computer, which is also attached to the handlebar and so is always visible and can monitor the below functions
Current Speed
Max Speed
Average Speed
Single Trip Distance Covered
Overall Distance Covered
Battery Life Remaining
The display also has Bluetooth functionality that connects to the Vinka eBike Smartphone App, which has the below features included
Speed Meter
Distance Meter
Bike Health & Status – Including Battery Life Indicator
Speed & Distance Recorder
Route Data Recorder
Elevation & Altitude Recorder
Cadence (Pedalling Rate)
Trend Chart of Journey showing Speed, Cadence
GPS Tracking and Route Planning, to never get lost
Also, the ability to record and view all previous routes and rides to track progress
eBike Myths
In the past and maybe even now there are a few misconceptions about E Bikes.
Some people have said they are not "real" bikes; however, they are exactly the same as normal bikes with a few advantages and extra parts i.e. a battery, display and motor. If the battery ever ran out on your Avaris eBike, you'd be left with a high spec fully functioning "real" bike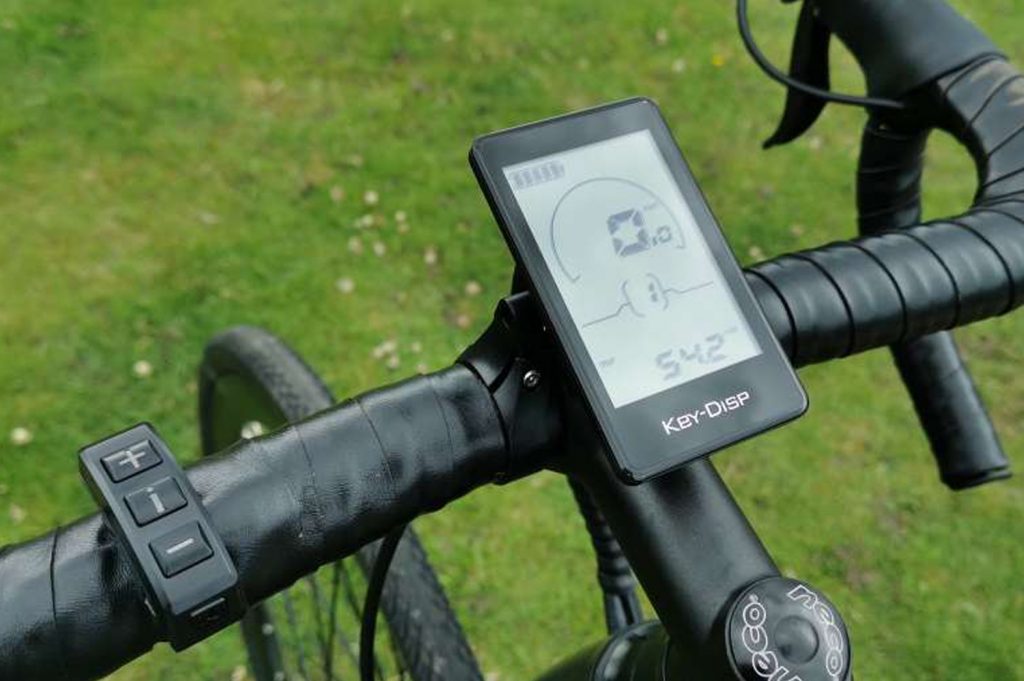 The motor just gives the user the choice for assistance if required, for whenever, they want to ease back, conquer a hill or speed past traffic and other riders. You then also have the extra benefit of the technology to track your speed, distance and route.