8 reasons to choose an electrical assist bike
Electric bikes have become increasingly popular as a way of commuting and exercising. Our Avaris eBikes come in different frame sizes, with various features and benefits. Both our electric mountain bike and road eBike have been designed to make cycling more accessible to everyone, regardless of their fitness levels or the terrain.
So, if you've wondered why you should choose an electrical assist bike over a traditional non-powered bike, here are our reasons why!
Assist with uphill rides
If you live in an area with a lot of hills and inclines or want to adventure off-road and onto hilly plains for a more challenging cycle, an electric assist bike can help make your rides easier. With an electric motor that provides extra power when you need it most, you can easily tackle steep hills without over-exerting yourself.
This makes cycling more enjoyable and accessible to a wider range of people, including those who may have otherwise found cycling challenging.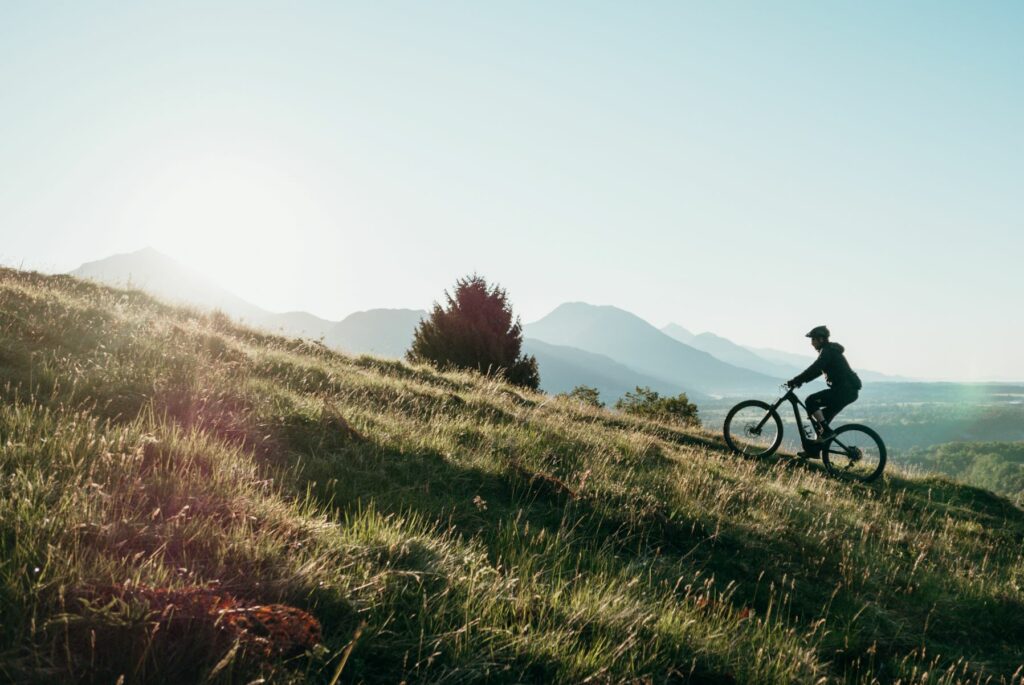 Improved health and fitness
Riding an eBike is an excellent way to improve your health and fitness. While you still get a workout when riding an electric bike, the assistance from the electric motor means you can ride for longer distances and tackle more demanding terrains, making it an ideal way to improve your cardiovascular fitness and lose weight.
Are you someone who lives with a chronic illness or is recovering or living with an injury and could benefit from using an eBike? Our Free Ride to Recovery Initiative helps people across the UK get back on their feet (and bike) by providing completely free refurbished eBikes. 
If you'd like to apply for a gifted Avaris eBike to help with your recovery, simply fill out the form on our initiative page.
Reduce commuting time
Commuting can be a long and tedious process, especially during peak hours when traffic is heavy. An electric road bike can help you get to your destination faster and more efficiently, especially if you're stuck in traffic.
You can easily bypass traffic jams, take shortcuts and take advantage of bike lanes to get to your destination quicker than if you were driving or using public transport. Perfect for those who want to avoid train and tram delays and avoid fuel and parking costs.
Environmental benefits
eBikes are also a greener alternative to driving a car or using public transport. They emit no carbon emissions and are powered by rechargeable batteries, making them an eco-friendly mode of transportation.
If you're looking for ways to reduce your carbon footprint, an electrically assisted bike is an excellent option. Learn more about the environmental benefits that come with having an eBike in one of our previous blogs.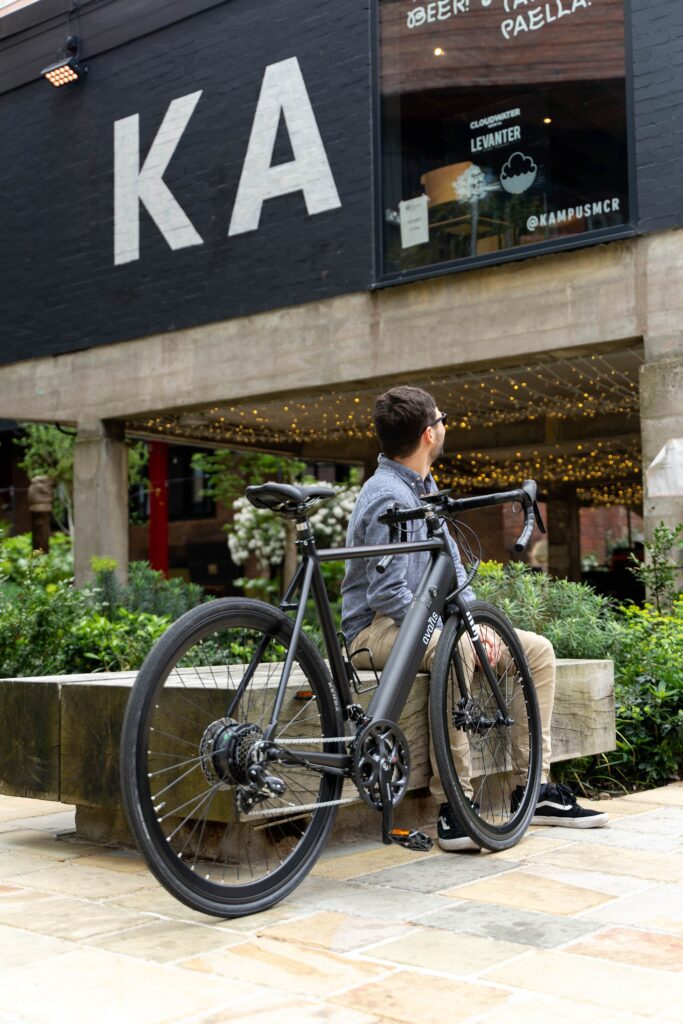 Increased speed
Who can say no to a hefty speed boost? Electric assist bikes can reach higher speeds than traditional bikes which can be beneficial if you're looking to cover longer distances or want to ride at a faster pace. The electric motor can assist you in pedalling, allowing you to maintain higher speeds with less effort.
Easy to ride
Electric assist bikes are easy to ride, even for beginners. They require less physical exertion than traditional bikes, which means you can ride longer distances without getting tired. This makes cycling more accessible to a wider range of people, including those who may not have cycled for a long time or are new to cycling.
Save money
eBikes are more cost-effective than cars or public transport, especially over the long term. They require little maintenance, and you don't have to worry about fuel costs or parking fees. Plus, regularly using an electric bike can help you save money on gym memberships as they provide a great low-impact workout that can help you stay in shape and improve your physical and mental health.
Flexibility
Electrically assisted bikes are flexible and can be used for a variety of purposes. You can use them to commute to work, run errands, or go on leisurely rides with family and friends. Plus, they are suitable for all kinds of terrains, including hills, trails, and even rough roads.
Whether you opt for an Avaris road eBike or our latest addition, the Avaris Odysey mountain eBike, you'll be able to tackle the steepest hills, most challenging terrain and longest commutes without breaking a sweat.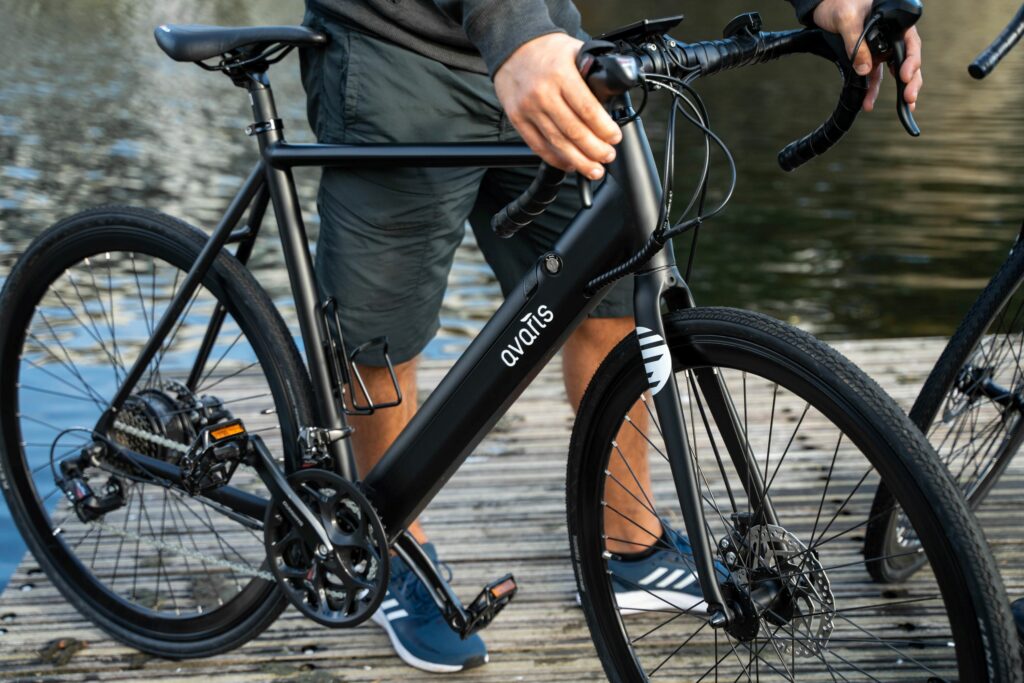 So, should you get an electric bike?
We think the evidence speaks for itself! Our eBikes offer a wide range of benefits, including making cycling more accessible, efficient, and enjoyable. With their ability to assist with uphill rides, reduce commuting time, reduce carbon emissions, and increase speed, they are a great alternative to traditional modes of transportation.
And not only this, but they also offer health and fitness benefits, save money and are flexible in their usage. So if you're looking for a greener, faster, and more efficient way to commute or exercise, an electric assist bike is an excellent choice.
Discover the Avaris eBike range for yourself and learn more about our impressive eBike features, technical specifications and benefits.