Are eBikes economic?
Looking to swerve the costs of transportation, give your fitness an effortless boost and help the environment during your daily commute? Here's how an eBike can help with all this and more.
How much money can you save riding an electric bike?
If you're someone who commutes back and forth to work every day using public transport or by car, you'll know how quickly travelling costs can add up. With the cost of living increasing drastically, you may be looking for an alternative that will help save you money in the long run.
If you've thought of swapping four wheels for two and using a bike to get you from A to B but are put off by the distance you'll have to travel (and the thought of arriving at the office in a sweaty heap), you may be more interested in a battery-powered electric road bike.
Not only is opting for an electric bike environmentally friendly but it can save you a lot of money in the long run. So, can riding an electric bike save money? Let's discuss why and how an eBike can help cut the costs of your daily commute.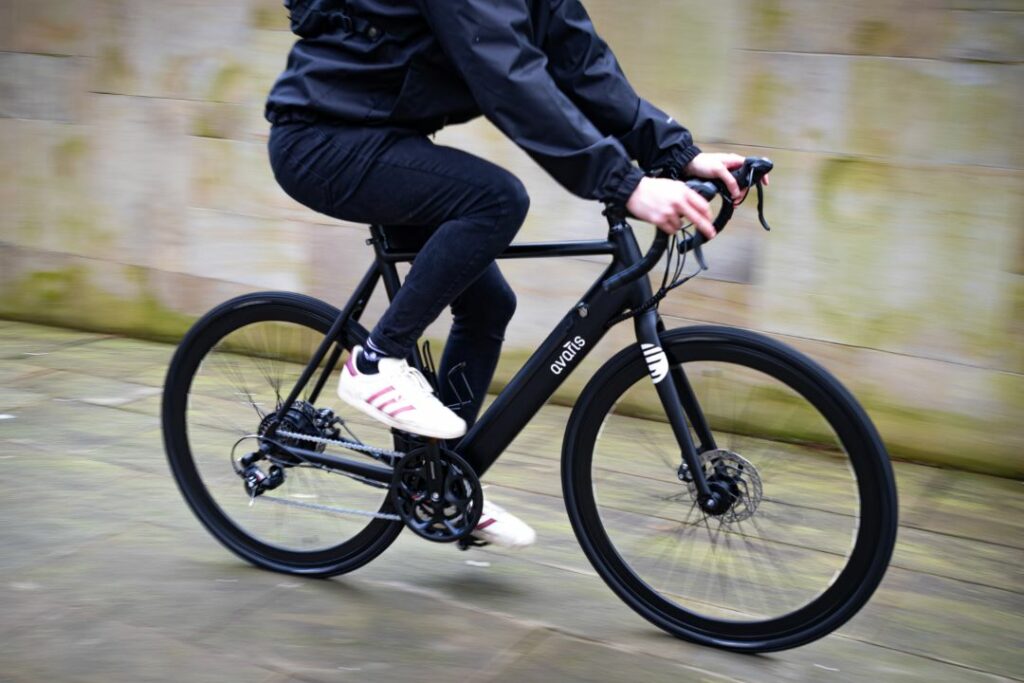 Costs associated with owning an eBike
Of course, before you even consider the costs of owning an eBike, you have to purchase one! When looking for an eBike, you'll want something that is lightweight, agile and value for money. Our eBikes are all that and so much more.
Our Avaris 3.6 Road eBike gives up to 80Km of distance per charge and 5 levels of power assistance to give you a boost whenever you need it. Fitted with top-of-the-range components, you'll be zipping to and from work at speed with as much or little effort as you're willing to give no matter the season.
If you're looking for a high-quality eBike that doesn't break the bank then you've found one. Learn more about the Avaris 3.6 electric road bike here.
So now you've got your perfect eBike in mind, let's move on to the costs associated with running and owning an eBike.
Getting eBike insurance
You don't have to have eBike insurance in order to ride it on the road however, we highly recommend getting some. Bike theft is an ever-rising problem in the inner city and suburban areas, even if you're using a high-quality bike lock.
It will be no surprise that eBike insurance is far cheaper than vehicle insurance. You can expect to pay as little as £5 per month for eBike insurance. How much you pay will vary depending on the value of the eBike, the storage location and the crime rate of the local area.
Insuring your eBike will help with the costs of repairs or replacement should your eBike be damaged and stolen. Here are our top tips on protecting your eBike from theft.
Charging your eBike battery
Even in the midst of an energy crisis, the cost of keeping your eBike fully charged is relatively cheap in comparison to the costs of other transport methods. Our rechargeable Samsung 36V eBike batteries go from flat to full in as little as 3 hours.
Charging your eBike battery during off-peak hours will help avoid high energy rates, and if your employer gives you the green light to do so, you could even consider charging your eBike battery during your working hours.
Learn more about our long-lasting Samsung batteries here.
Investing in cycling wear
You can get as much cycling wear as you think you'll need, but if you want to only get the bare minimum, you should at least get a well-fitted, high-quality helmet and a high-visibility jacket for when riding during low visibility.
When shopping for cycling helmets avoid getting the cheapest because it will help in your mission to save money. Not all protective headwear is made equally and it's important to get a helmet that perfectly fits your head.
Halfords is a great place to shop for cycling helmets and their in-store experts can help you choose the right helmet for your needs and get you fitted whilst in the store.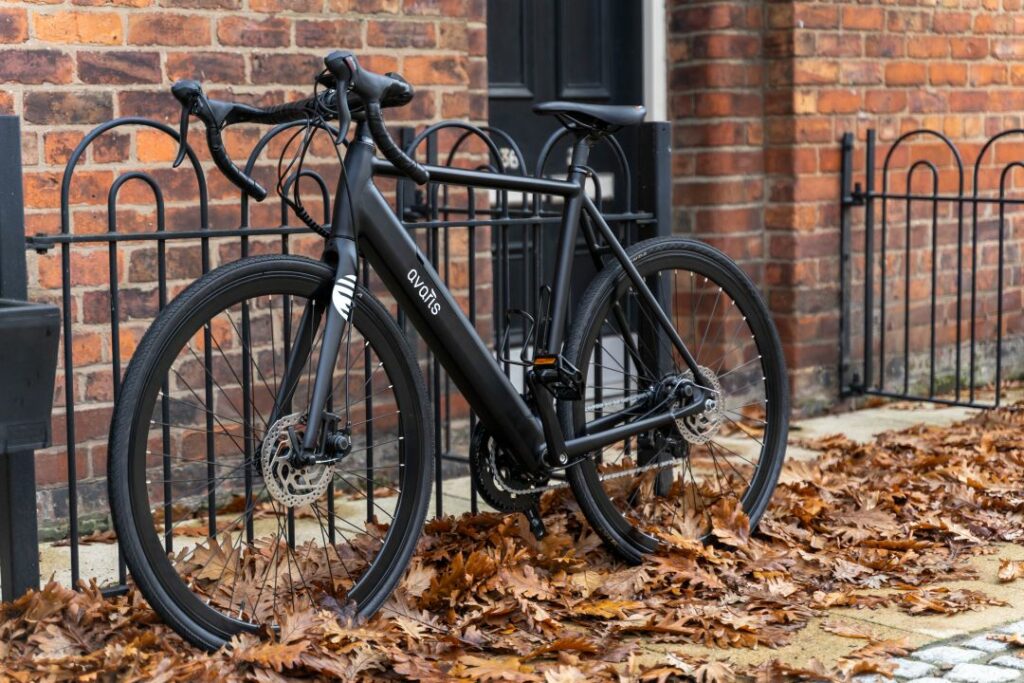 Costs you can save on when riding an eBike
When you begin to think about and break down the costs involved in owning your own vehicle or using public transport, you'll be surprised at how much saving potential there is!
Like we had with eBikes above, we'll run through each cost you'll incur when owning a car and discuss the costs of public transport in the city.
Car payments and ownership
Let's not beat around the bush; owning a car is expensive! Whether you choose to pay for your car outright or are paying for your vehicle monthly, the costs of cars are eye-wateringly steep. And that's without the added costs of keeping it on the road!
With the additional costs of road tax payments, car insurance, petrol and parking and the annual service and MOT costs, you'll quickly see yourself spending thousands of pounds on the runnings of your car.
Road tax payments
Road tax payments can't be avoided, however not all vehicles have to pay road tax. How much road tax your vehicle owes is determined by the engine size, fuel types and the Co2 emissions based on when the car was registered.
If you're the owner of a low-polluting car, you can be looking at spending zero to £25 for road tax. However, the story is very different for high-polluting cars – you can be looking at spending up to £585 per year on road tax.
Petrol costs
What's the opposite of "music to my ears"? Probably anything that mentions the rising costs of petrol. How much you spend on petrol will vary greatly depending on the length of your journey, how many times a week you commute and how much you fill up.
In 2022 you could be looking at anything between £70 and £150 for a full tank of petrol, and if you're commuting into the city and doing a 15 to 20-mile journey each time, you could be looking at filling up every 14 days on average.
Parking costs
Parking in the city isn't cheap at the best of times. How much you pay will be based on the company you choose to park with, the distance outside of the city and the security the parking lot offers.
Inner city parking lots can cost up to £20 a day for a secure spot. If you choose to park further out of the city, you could be looking at paying £10 a week with a 25-minute walk into Manchester city centre.
Public transport
Depending on the public transport you choose, you could be looking at paying anything between £54 to £80 a month for a tram, bus and train monthly ticket. In comparison to the costs of a vehicle, it's nothing. But in comparison to an eBike, that's a good few quid you could be saving!
Not only is using public transport an extra cost, but it's also outside of your control. Bus running late? Train strikes? Tram broke down? There are so many situations where you could end up late for work or your connecting transport.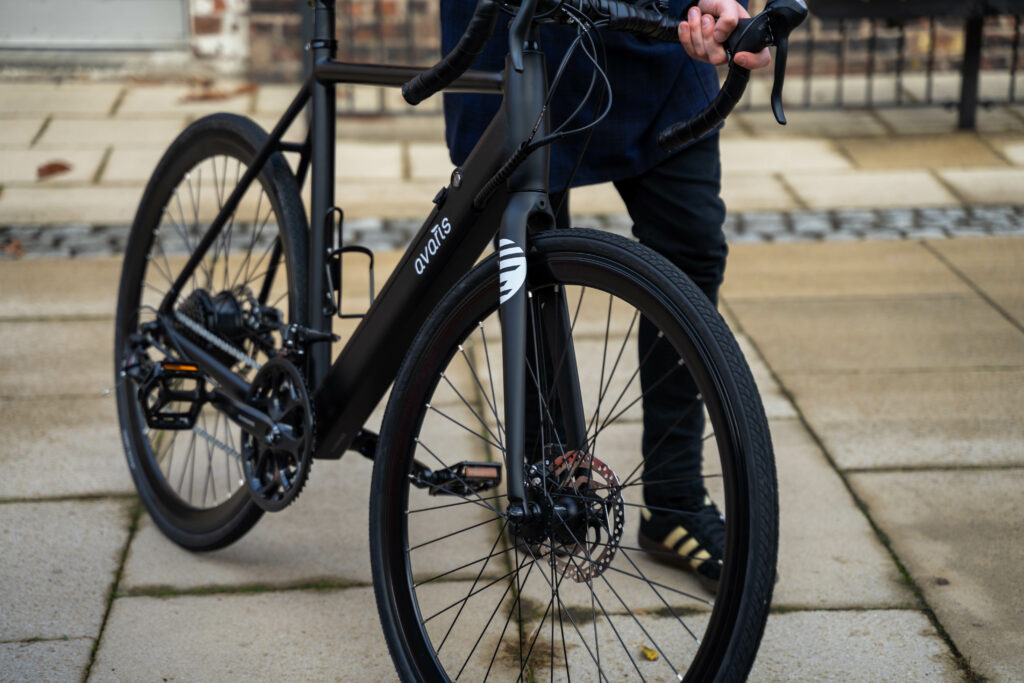 So, can an eBike help you save money?
We think the facts speak for themselves, but yes! In the long run, swapping your usual commute transport can help you save hundreds or even thousands of pounds per year.
Discover the Avaris eBike range and find your perfect commuting companion.