The environmental benefits of eBikes
Global warming and COP26 are hot topics at the moment, and it may have got you wondering what else you can do to reduce your carbon footprint and decrease your dependency on fossil fuels.
There is no doubt that electric bikes have less of an impact on the environment in comparison to cars and other modes of transport, but how environmentally friendly are they? Well, let's find out.
Do electric bikes reduce road congestion?
Simply put, yes! Road traffic accounts for 74.5% of global CO2 emissions, and 45.1% of that comes from passenger vehicles alone.
On top of these excessive stats, Brits also lost an average of 115 hours in congestion throughout 2019. This cost the UK an estimated £6.9 billion – that's an average of £894 per driver!
And if that isn't compelling enough, cities including Manchester are adopting Clean Air Zones in 2022, making eBikes a clear choice for environmentally conscious commuters.
One more electric bike on the road means one less car stuck in traffic!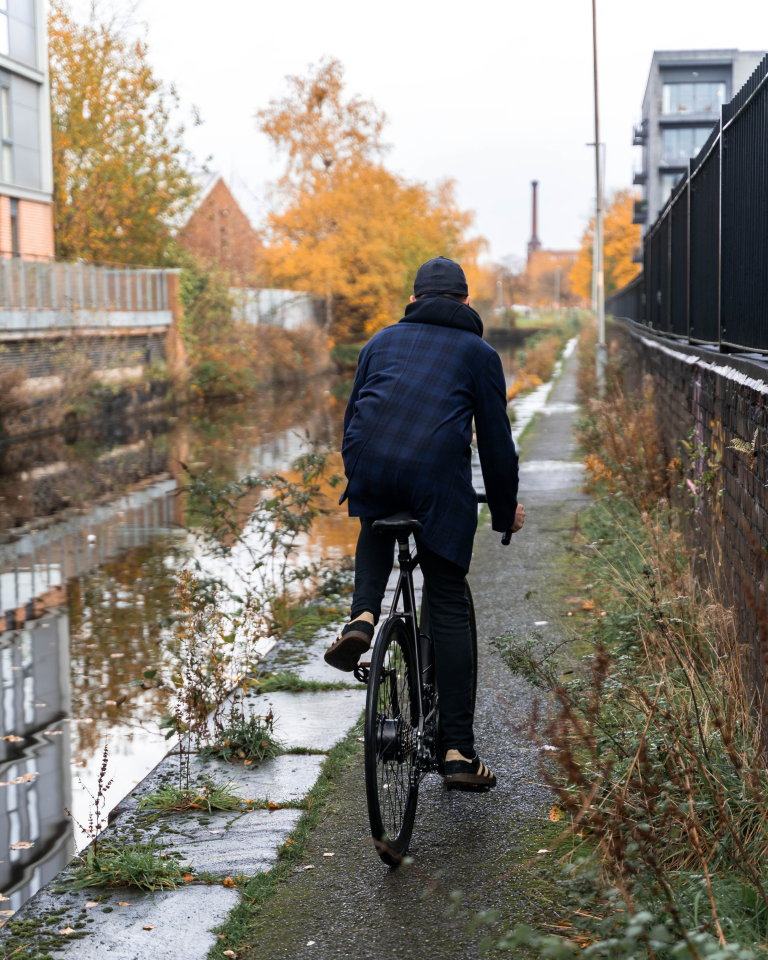 Are eBike batteries eco-friendly?
The brains and brawn behind our sleek and versatile road eBikes lie within our powerful Samsung rechargeable batteries.
Thanks to these impressive batteries, our eBikes provide up to 80 kilometres of assisted cycling on a single 3 – 5 hour charge, so you can ride for longer. And for those on extra-long journeys or who simply want a backup, we now sell additional batteries.
Depending on how you recharge your Samsung battery, keeping your battery fully charged could be virtually emission-free, even compared to electric cars!
eBike vs bike: Which is better?
You'd think this is a no brainer, but it's more complicated than meets the eye. And surprisingly, the answer lies in food.
Bikeradar.com has worked out that manual bikes generate 21g CO2e (carbon dioxide equivalent) per kilometre travelled. Whereas electric bikes only generate 14.8g CO2e per kilometre travelled.
This is because bike riders require more food production per kilometre travelled in order to fuel (and re-fuel) themselves for their commute. Food production amounts to about three-quarters of overall bike-related gas emissions, whilst the remainder comes from manufacturing.
Because electric bike riders burn fewer calories per kilometre travelled, they require less food production which overall impacts their carbon footprint. And this is considering the additional emissions from charging the eBike battery and the manufacturing process!
Want to learn more about the differences between regular bikes and road eBikes? We've got the perfect article for you, here.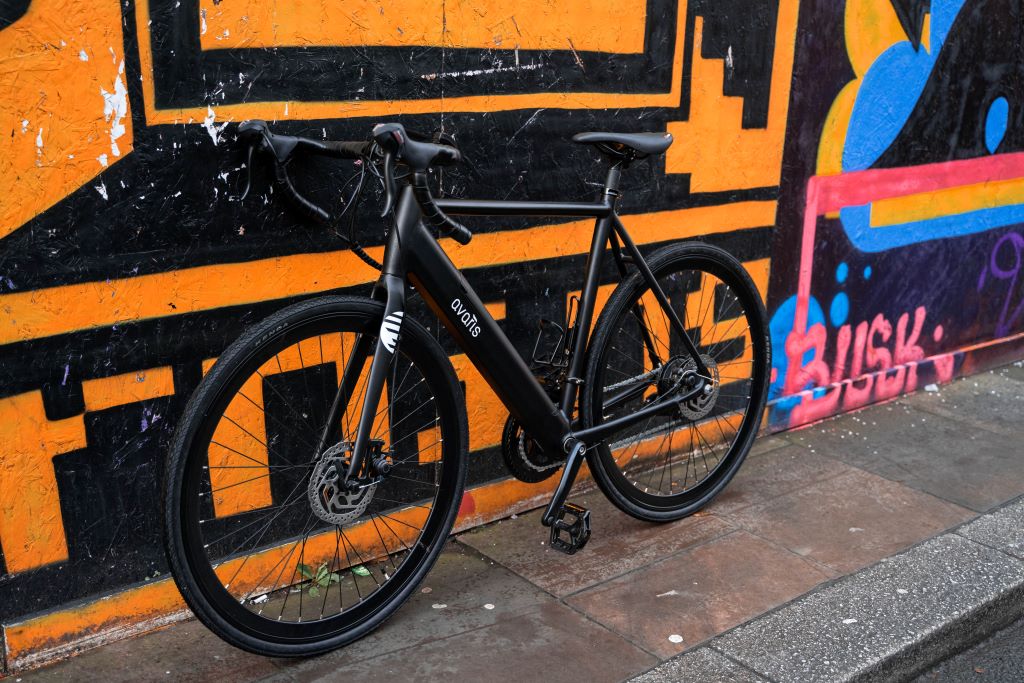 Will environmental concerns drive eBike demands?
With commuters becoming more conscious of their environmental impact and overall health, road eBikes have an increasingly brighter and more involved place in our future.
As eBikes continue to grow in popularity, it's inevitable that they will evolve to meet our everyday needs, such as creating lightweight frames for increased portability and accessibility.
Alongside this, many UK cities are now investing in eBikes and eScooters for people to rent, getting them from A to B without depending on taxis and buses and adding to inner-city congestion.
Considering the development we've seen in global warming during 2021, we expect to see many more people and businesses investing in electric bikes as an alternative mode of transport.
Join the eBike movement
Avaris eBikes are more than sleek and versatile; they're environmentally friendly alternatives to cars, motorbikes and even traditional bikes. Learn more about our eBikes and get yours today.