How to Protect Your eBike From Theft
Unfortunately, it's common for bike riders to have their bike stolen if they do not have the appropriate equipment in place to keep it safe. To avoid this from happening, we have created a list of tips for you to follow so that your bike will not be stolen.
Bike Lock
A simple but effective way of preventing your eBike from being stolen is by buying a bike lock. A lock doesn't have to be expensive, although we do encourage you to purchase one that's good quality. Securing your bike with a proper bike lock will make thieves think twice about stealing it. Thieves will not attempt to take your bike if it's heavily locked with the right equipment, as they will most likely target a bike that is easily acquirable.
If you think a cable lock will prevent your bike from theft then you're wrong. We advise you to not buy a cable lock as thieves can easily cut the cable and take your bike. According to a recent study, an average of one bike every six minutes is stolen, which is ten an hour and 240 a day. This might seem low and we could ignore this, however, this shouldn't be happening at all and many people don't deserve the inconvenience of having their bike stolen.
For some, they might not be able to afford a brand new bike and it could be their main source for travel during the week to work. So, to prevent this from happening a strong bike lock is needed and this will heavily reduce the chances of it being pinched.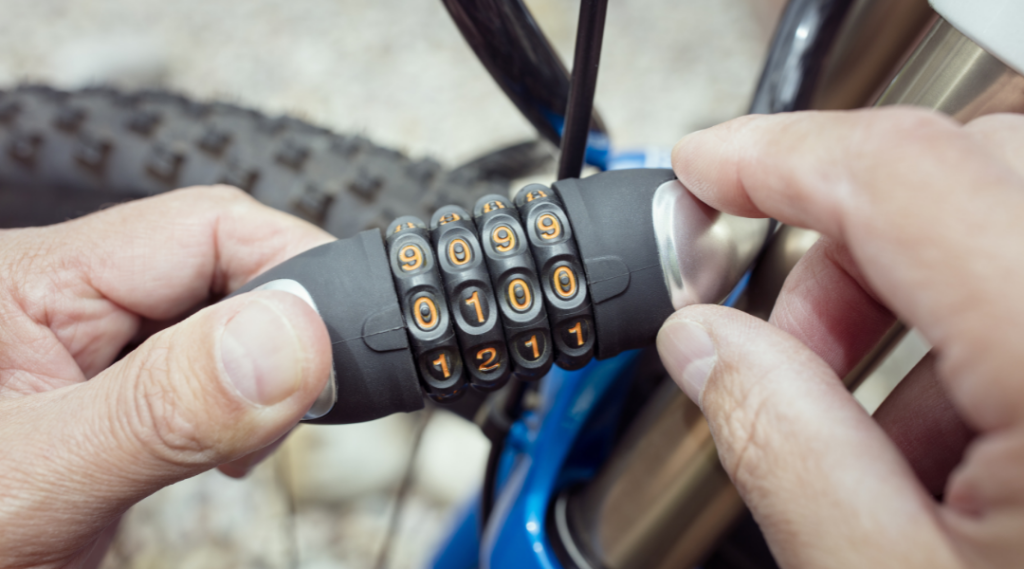 GPS Tracker
You might be thinking, 'I didn't realise I could get a GPS tracker for my bike?', well we are here to tell you – you can. GPS trackers for bikes are becoming increasingly popular due to new modern designs being released in recent years. Their designs have become so unique you can hide them in areas of the bike where they will not be noticed.
There are many features to consider if you purchase a GPS tracker, we recommend you check the speed and reliability of the GPS device's real-life time tracking. This will give you a clear indication of how reliable and effective the tracker is. If it's 100% accurate with many reviews backing this up, then we urge you to buy that tracker as it will guarantee the precise location of your eBike if it's stolen.
There are many benefits to having a GPS tracker for your eBike. If you forget where you parked your bike you can simply check the app on your phone and it will direct you to the exact location it is. Or, if your bike is stolen and you have no clue where it could be, just open the GPS app on your phone to track the thieves movements and get your eBike back.
At Avaris, we use the Vinka app to provide GPS tracking. Vinka is an innovative app that when downloaded to your smartphone, will pair with your Avaris eBike. You can track your eBike, plan routes, speed metre, distance metre plus much more!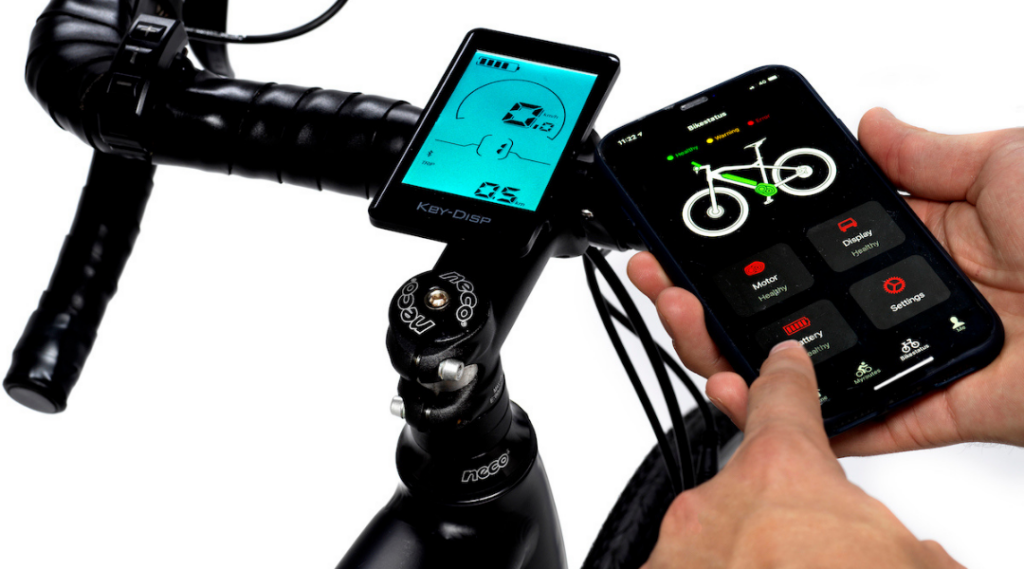 Park Securely
A simple, but common mistake cyclists tend to make is not parking their eBike in a secure area. This can be due to rushing in the morning before work or being late in general, either way, it's important that you consider the night before where you will be parking your bike. Complete thorough research on safe places to park your bike, you will be surprised with how many there are.
Before picking your parking area, you should consider a couple of things. Firstly, is the cycling park recognised? A proper cycling park will guarantee its safety and you will not have to worry about the lock breaking. Secondly, is the parking area well lit and covered by CCTV? If the answer is yes, then we strongly urge you to choose this cycling park as if there are cameras securing the area then there is a very good chance this will deter thieves from attempting to steal your eBike.
In some cases you might have to pay a fee to park your bike there, so we would definitely recommend paying this to guarantee the safety of your bike and relieve you of stress.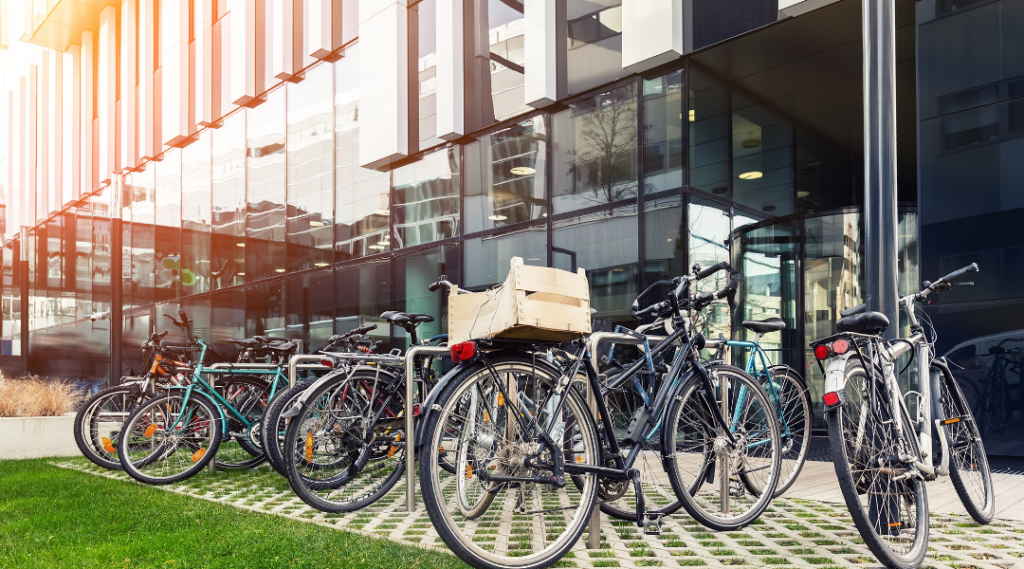 Register Your eBike
Registering your eBike frame number is an ideal solution to prevent it from theft. If the bike is stolen and recovered by the police then they will be able to trace it back to you. When registering your eBike you will gain a lifetime registration on the database, which includes a logbook that can be used as proof of ownership.
In the event of your bike being stolen, police will have access to the database which enhances the chances of getting your bike back. Thieves will be unaware that your bike is marked/registered, so it will be a huge surprise for them when they track your bike back to them. 
At Avaris, we don't let the idea of bike theft ruin your chances of buying an eBike. We understand that eBikes are a relatively new phenomenon in cycling, but thanks to their growth in popularity, models like our Avaris E Road are here to stay.
Whether you're looking for a way to gently ease yourself into exercise, for something to help tired legs peddle for longer, or for assistance to tackle tricky hills – electric bikes offer that little push when you need it. If you're interested in our eBike and would like to find out more, then get in touch today for more information!