Top cycling locations in the North West
Planning a visit to the North West and want to head out on the open road with your bike? Or are you looking to spice up your usual cycling route with something new? The North West is packed full of incredible sights and cycle routes. Here are our favourite five circular routes for you to add to your to-do list for this year. 
Congleton Loop
This brisk 15.2 mile loop is an easy bike ride that's perfect for all fitness levels and great for people looking to get into (or back into) cycling. And, best of all, the starting point is located right next to a car park!
Starting at Congleton Park, a family-friendly location with a bowling green, children's play area and plenty of open space perfect for a pre or post ride refreshment. After passing through Congleton Park, you'll next hit Astbury Mere.
From Astbury Mere, you'll be on your way to the Macclesfield Canal for about 6 miles until you reach the breathtaking Little Moreton Hall. This is a great place to stop for a tour if you're into your Tudor history. Little Moreton Hall. This higgledy-piggledy house is part of the National Trust, where you can learn more and buy tickets.
Although this loop is fairly short, the surface can be challenging with both unpaved and single-track cycleways, however it's nothing our electric bikes can't handle! For an overview of this route, click here.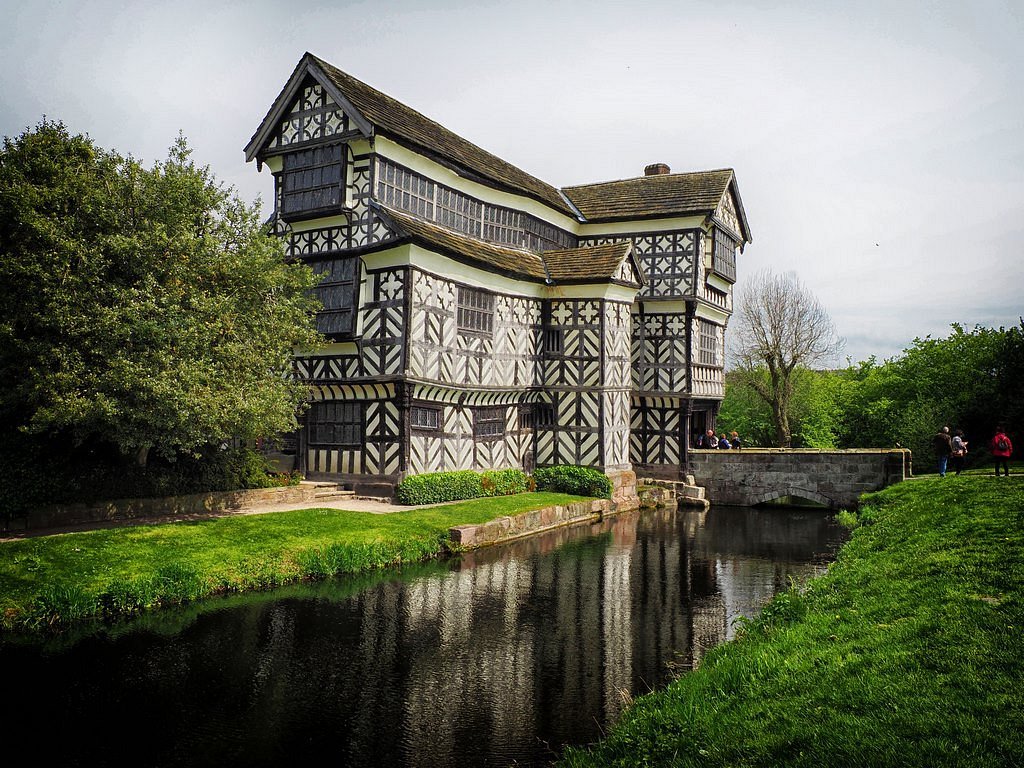 Wirral Loop
From Liverpool and around the Wirral, this circular cycle route is 32.1 miles and requires a short trip over the water on the ferry. Due to the length of this route, we recommend confident cyclists with good fitness for this ride. 
Once you've made your way from Liverpool Lime Street to the Wirral, your journey begins. From here you'll head to Parkgate where, if you look over the water on a clear day, you can see Wales!
From Parkgate, you'll head up to Wirral Way where you'll pass through some beautiful woodlands and coastal scenes. After the Wirral Way, you'll be on your way to the Wirral Circular Trail where you'll cycle along the coastline with views of Wales and stretches of blue. 
Following the Wirral Circular Trail and on the coastal path where you'll meet an invigorating sea breeze whilst on your way to New Brighton which is loved by cyclists and runners for its views and easy path.
On this path, you can expect to ride on a mixture of asphalt, paved and cycleway, with some unpathed areas, particularly through the Wirral Way. For more details on this loop, click here.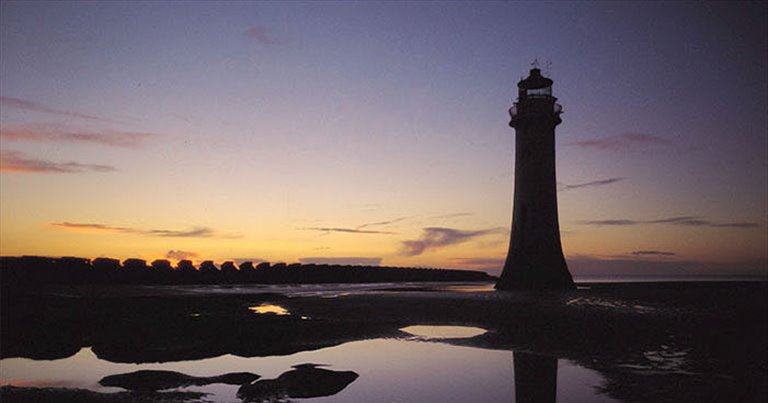 Manchester Loop
This 45.7 mile circular cycling route starting at Bridgewater Canal and ending at Sale Water Park is the perfect route for someone with a good level of fitness at an intermediate level – or someone equipped with an electric bike.
Staring at Bridgewater Canal; the riverway that connects Runcorn, Manchester and Leigh and was originally commissioned to transport coal from Worsley to Manchester, and then leading onto Heaton Park, the perfect place to stop for a drink or to meet up with friends.
After Heaton Park, the next destination is Rochdale Canal, through Highfield Country Park and then to Chorlton Water Park before the final destination of Sale Water Park. This Manchester Loop is bound to leave you refreshed, well exercised and in touch with nature.
A relatively easy route to do in terms of surfaces, with the majority of it, either paved, laid with asphalt or a designated cycleway. Click here for an overview of the Manchester Loop route.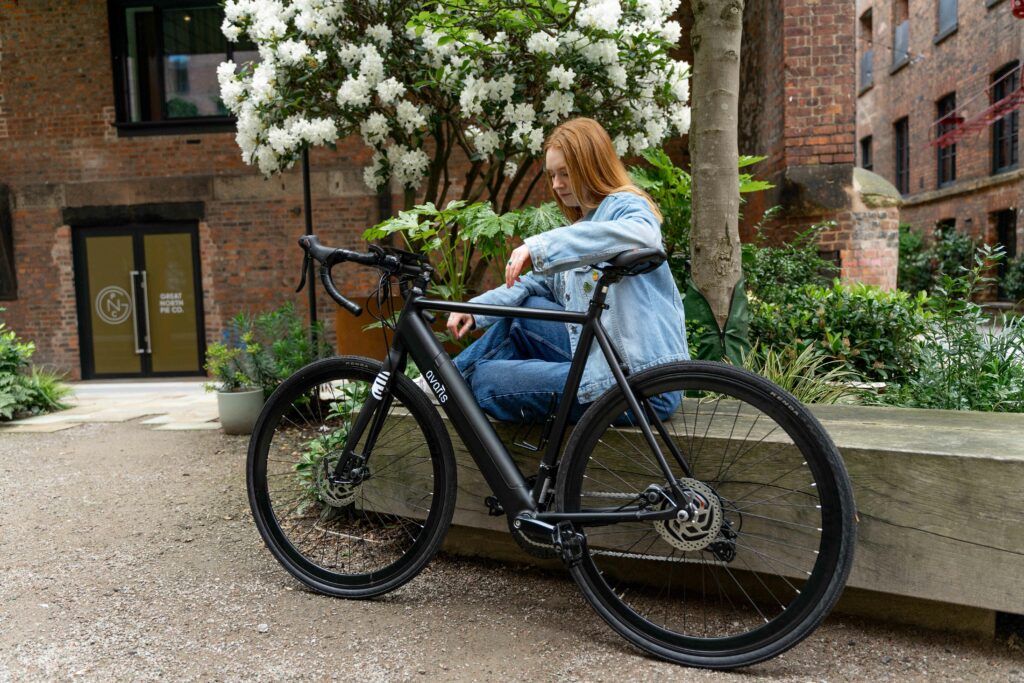 Choosing the right eBike for your cycling route
Choosing the right route is easy – you can't go wrong with any cycling route in the North West. No matter where you go you'll experience a refreshing breeze, breathtaking scenes and even a physical challenge if you're so inclined.
For routes without demanding terrains, we recommend our electric road bikes. Our 3.6 road eBike is equipped with 9 levels of assistance and up to 50 miles of battery-powered assistance, taking you from start to finish in one charge. And for longer journeys, we sell a spare Samsung 36V eBike battery, helping you go further for longer distances.
Discover the Avaris 3.6 road eBike for yourself and see how far it can take you.