What to consider when buying an eBike
Electric bikes have become increasingly popular in recent years, offering a fun and eco-friendly alternative to traditional bicycles, public transport and cars and motorbikes.
But with so many options available on the market, as well as the lifestyle changes opting for an eBike over other transport means it can be overwhelming to know what to consider when buying an eBike.
Your eBike usage and requirements
The first thing to consider when buying an eBike is how you plan to use it. How you plan to use your eBike and the roads you want to ride it on will help determine the best Avaris eBike for your needs.
Do you plan to use it for commuting or leisurely rides on the weekends? Are you looking for an eBike to help you tackle hills or do you need a bike with a longer range for extended rides? Knowing your riding needs will help you determine which Avaris eBike is right for you.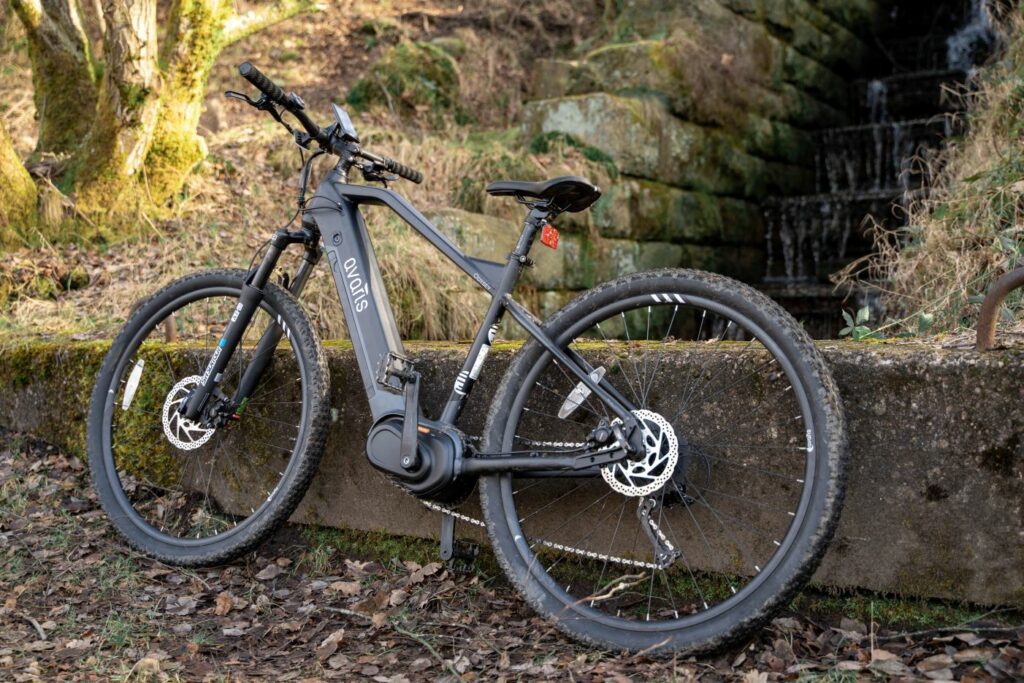 The best eBike for use on the road
If you see yourself using an eBike solely on tarmacked roads, on slabbed pavements and through city streets then the sleek and nifty Avaris 3.6 road eBike will be your new best friend.
The Avaris 3.6 electric road bike benefits from 5 levels of electrical assistance that can power your ride for up to 80 kilometres or 50 miles on a single charge. And when the time comes to charge the battery, recharge time can take as little as 3 hours, so you can commute to work, charge your eBike battery and make it home without worrying about running out of electrical assistance.
The best eBike for use off-road
For more challenging terrains and use off-road, you'll benefit from the robust and force-driven Avaris Odysey; our latest edition to our eBike range. The Avaris Odysey is an electric mountain bike that has been built to effortlessly handle the challenges that come with unforgiving terrain and long-distance, heavy-duty rides.
The Avaris mountain eBike boasts an impressive distance range of up to 180 kilometres or 111 miles on a single charge and offers a whopping 80Nm of torque – all powered by the trailblazing Bafang M400 mid-drive unit. What's more, the Avaris Odysey isn't only set for off-road use. This dynamic and vigorous electric bike is great for smoother rides such as city commuting.
Motor type and power output
An eBike's motor is one of its most important components; it's essentially the lifeline that gives the eBike the power you want from an electrically assisted bike. There are three main types of motors: front hub, rear hub, and mid-drive.
Front and rear hub motors are less expensive and easier to maintain, while mid-drive motors offer better performance and are better for steep inclines.
In terms of power, eBikes typically come with motors that range from 250Whr to 700Whr. The more powerful the motor, the more assistance it will provide, but keep in mind that more power also requires more battery and more charge.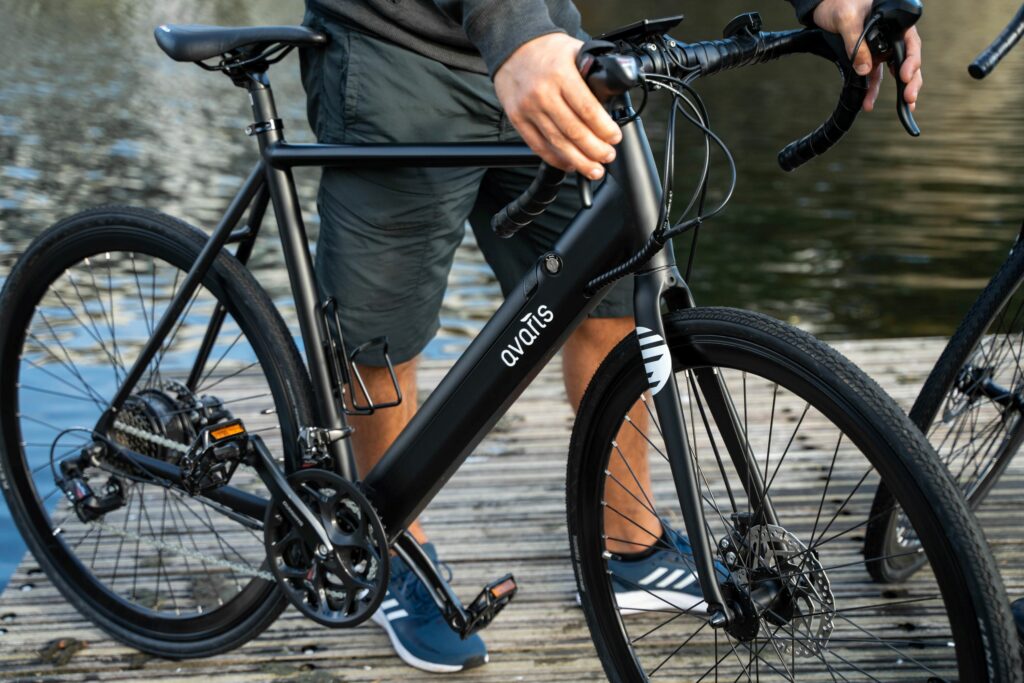 Battery life and charging
The battery is another important component of an eBike as it determines how far you can ride before needing to recharge. Battery life can vary depending on factors such as terrain, the rider's weight and which assist level you ride at.
Where most eBikes have a range of around 20-45 miles per charge, our Avaris eBikes exceed this and can provide from 50 to 100 miles of distance on a single charge. When considering battery life, also consider the charging time and where you'll likely be charging your eBike battery. Some eBike batteries can take several hours to charge, while our eBikes can be charged in as little as 3 hours.
We also sell spare eBike batteries for when you're on long rides without a chance to recharge your battery! This means you're never without that turbo boost you expect from an eBike.
Frame size and features
The frame size of an eBike is an important aspect you need to think about as it provides both comfort and performance whilst you ride. Make sure to choose a frame size that fits your height and riding style. When researching which Avaris eBike is best for you, you can refer to our size guide towards the bottom of our product page.
Some of our bikes, such as the Avaris 3.6 eBike, also have frame features that are specific to that model. For example, the 3.6 model has built-in mudguards, a larger screen in comparison to our 2.3 model and more advanced technical components.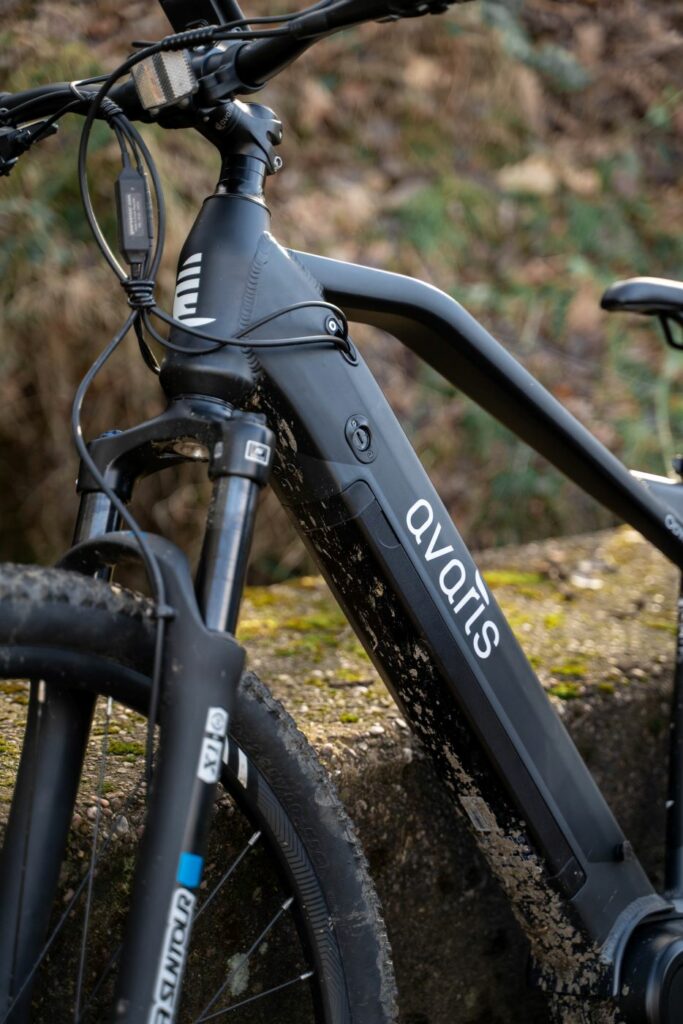 Brakes and suspension components
The brakes and suspension of an eBike are important for both safety and comfort. All of the Avaris electric bikes are fitted with high-quality brakes, such as hydraulic disc brakes, which provide better stopping power than traditional rim brakes.
Suspension is also important, especially if you plan to tackle the ups and downs of rough terrain. Front suspension is standard on most eBikes, while some higher-end models also feature rear suspension.
Budget and payment options
Arguably the most important aspect to consider when purchasing an eBike is your budget and how you intend to pay for your purchase. Prices can vary widely depending on the features and components and whilst browsing the internet, you'll often find eBikes priced between a few hundred to upwards of £8,000.
Here at Avaris eBikes, we strive to build quality eBikes with high-tech features and components that provide you with a luxury experience without the luxury price tag. To help spread the cost of your purchase, we offer finance through V12 Finance.
With V12 Finance, you can spread the cost of your Avaris eBike over six, ten and twelve months interest-free. Learn more about V12 Finance here and shop for your brand new Avaris eBike here.