What is hardtail suspension?
Hardtail suspension refers to a type of bicycle or motorcycle suspension system that utilises only a front suspension fork while lacking rear suspension. The term "hardtail" is derived from the absence of a rear suspension, which results in a rigid frame from the seat tube to the rear wheel. The front suspension fork aims to absorb shocks and vibrations, while the rear remains rigid.
Importance of suspension
Bike suspension is of utmost importance when it comes to enhancing rider comfort, control, and overall riding experience. It plays a crucial role in absorbing shocks, vibrations, and impacts from the terrain, allowing the rider to maintain better control and reducing fatigue.
One of the key benefits of bike suspension is its ability to smoothen out rough surfaces and uneven terrain. Whether riding on rocky trails, bumpy roads, or tackling off-road adventures, suspension systems help to absorb the impacts, preventing them from directly transferring to the rider's body. This not only enhances comfort but also reduces the risk of injuries and minimises rider fatigue, allowing for longer and more enjoyable rides.
Suspension systems, particularly on mountain bikes, improve traction and handling. By keeping the wheels in contact with the ground, suspension helps to maintain grip and control, even on challenging terrains. It enhances stability, enabling riders to manoeuvre obstacles, corners, and technical sections more confidently. This becomes especially vital when riding at higher speeds or engaging in aggressive off-road riding.
Bike suspension also contributes to rider safety. It minimizes the chances of losing control or getting thrown off balance due to sudden jolts or impacts. By absorbing the energy from bumps and shocks, suspension systems provide a more stable and predictable ride, reducing the risk of accidents and improving overall rider confidence.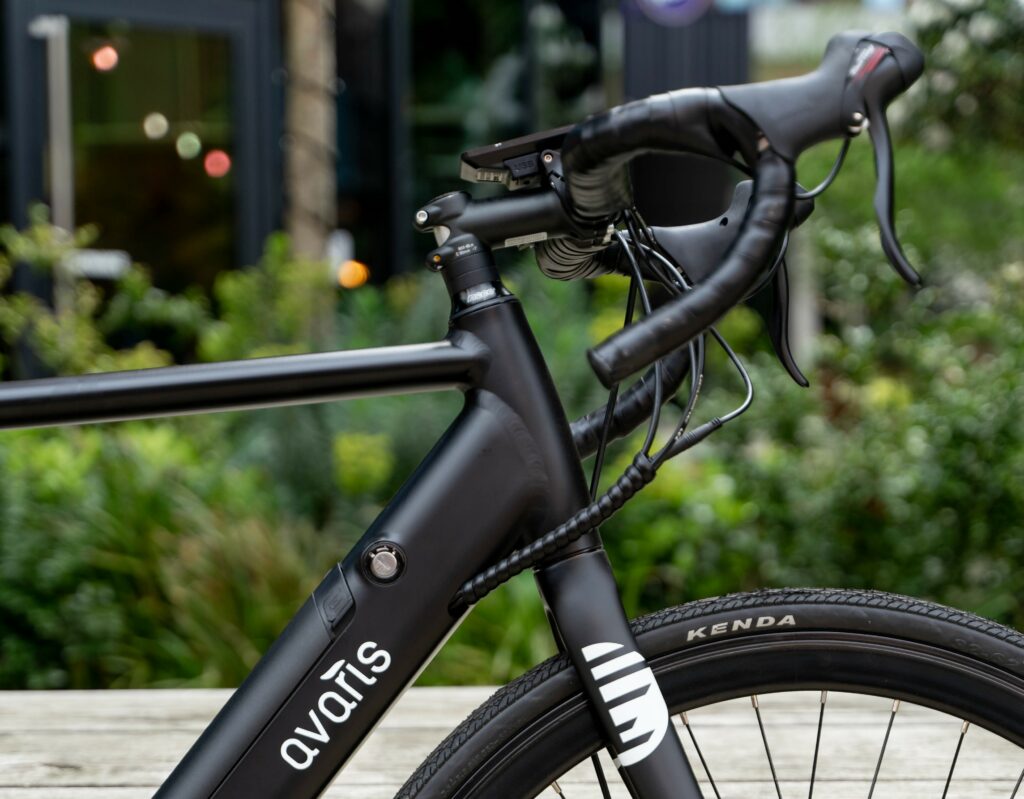 Hardtail suspension
Compared to full-suspension bikes or motorcycles, hardtail suspension offers several advantages. Hardtails tend to be lighter and simpler in design compared to their full-suspension counterparts. With fewer components and less weight, hardtails are often more nimble and responsive. They are particularly favoured in disciplines such as dirt jumping, trail riding, and certain styles of mountain biking that emphasise manoeuvrability and precise handling.
Hardtail suspension also helps increase bike efficiency. By omitting rear suspension, these bikes tend to be lighter and more energy-efficient, making them ideal for riders who prioritise speed and efficiency. The absence of rear suspension also simplifies maintenance and reduces the overall cost of the bike.
While hardtails excel on smoother and less technical trails, they do have limitations when it comes to rougher and more demanding terrain. The absence of rear suspension means that impacts from rocks, roots, and drops are transmitted directly to the rider's body, which can result in more fatigue and discomfort, especially during long rides. Riders must rely more on their body positioning, skill, and line choices to navigate through challenging sections.
This is where an eBike comes in handy. A key feature of eBike hardtail suspension is its ability to absorb impacts and vibrations from uneven terrain. The front suspension forks are specifically engineered to provide excellent shock absorption, allowing riders to tackle rough trails and bumpy surfaces with confidence. By reducing the impact on the rider's arms and upper body, these suspensions contribute to reduced fatigue during longer rides.
Benefits of hardtail suspension
Owning a hardtail suspension bike comes with several benefits that make it a popular choice among riders in various cycling disciplines. Due to the absence of rear suspension components, the weight is reduced, resulting in a more nimble and responsive ride. Plus, the energy that would be used on rear suspensions is allocated to pedalling efficiency. This makes hardtails well-suited for disciplines like dirt jumping, trail riding, and other styles of mountain biking that require precise handling and manoeuvrability.
Furthermore, hardtail bikes are more affordable, as the absence of rear suspension components reduces manufacturing costs, resulting in a lower price point for consumers. This also makes hardtail bikes cheaper to maintain. With fewer moving parts and a simpler design, hardtails tend to also require less maintenance compared to full-suspension bikes. There are no rear shocks or pivots to maintain or service, making it easier and more cost-effective to keep the bike in good working condition.
eBike suspension
Ebike suspension plays a crucial role in enhancing the riding experience and improving overall comfort and control. As electric bikes gain popularity, suspension systems have become an essential feature for off-road and urban riders alike. With their increased weight and higher speeds, eBikes require specialised suspension setups to handle the unique demands of electric-assisted cycling.
The suspension of an eBike is important for comfort, especially if you are planning on cycling over rough terrain and it is a key thing to consider when buying an e-Bike. While front suspension is standard on most eBikes, some higher-end models also feature rear suspension.
The front suspension fork in an e-bike hardtail suspension is responsible for absorbing shocks and vibrations encountered while riding. It helps to smoothen the impact of uneven terrain, such as bumps and rocks, resulting in a more comfortable and controlled ride. The suspension fork enhances traction by allowing the front wheel to maintain better contact with the ground, improving stability and grip.
Our high-speed, high-quality Avaris Odysey Electric Mountain Bike features the SR Suntour X1 suspension forks designed to cope with the rigorous requirements associated with mountain biking. The SR Suntour X1's ability to adjust to the riders' individual needs has made it a loved component for eBikes worldwide.
Benefits of eBike suspension
One of the primary benefits of eBike suspension is its ability to absorb shocks and vibrations, offering a smoother ride over rough terrains. This is particularly important for off-road riding, as the suspension helps to maintain tire contact with the ground, providing better traction and control. It reduces the impact on the rider's body, reducing fatigue and allowing for longer and more enjoyable rides.
The design and quality of suspension components, such as forks, shocks, and linkages, greatly affect the performance and durability of the suspension system. Modern advancements in suspension technology have led to the development of adjustable systems that allow riders to fine-tune their suspension settings based on terrain and personal preferences.
The absence of rear suspension in e-bike hardtails contributes to their lighter weight, making them more agile and easier to handle. It also increases the efficiency of the bike, as there is less energy wasted in compressing and rebounding the rear suspension. This can be especially advantageous for riders who prioritise speed and pedalling efficiency.
Making the correct choice
When choosing between a hardtail suspension eBike and a full suspension eBike, consider your intended riding style and terrain.
Hardtail eBikes, like our Avaris 3.6 Electric Assist Road Bike, are lighter, more efficient, and well-suited for smoother trails and urban commuting, prioritising speed and pedalling efficiency.
Full suspension eBikes excel in rough and technical terrains, offering superior comfort, traction, and control. They absorb larger impacts, making them ideal for aggressive off-road riding and downhill descents.
If you primarily ride on smoother surfaces and prioritise efficiency, a hardtail e-bike may be the better choice. However, if you tackle challenging trails and desire maximum comfort and control, a full-suspension e-bike would be more suitable. Assess your riding preferences and the types of trails you frequent to make an informed decision.