Safe off-road cycling
With longer days around the corner, we're sure you're keen to get back out on your eBike and explore new routes and new challenges. However with off-road cycling comes a lot of responsibility and it's important to always ensure your safety, as well as those around you.
Before you set off on your off-road adventure with your Avaris eBike, be sure to consider the following and prepare yourself as much as possible.
Team up with a cycling buddy
There's safety in numbers, and this cannot be more true when you're scaling challenging terrains and adventuring through new cycleways. Where possible, we highly recommend pairing up with someone if you want to go cycling off-road.
This is because should anything happen to you or your cycling buddy, one of you will always be there to aid the other or call for help if something goes wrong.
The more the merrier – if you can join an organised cycling group or even create one of your own, each member of the cycling team can account for one another's safety. And safer riding means better riding.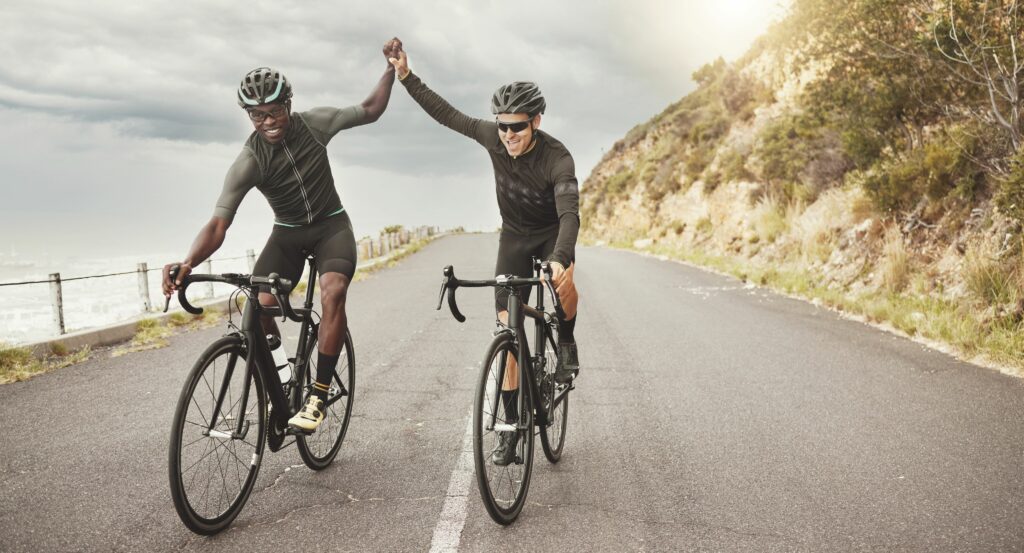 Always let someone know where you're going
If you're unable to group up with someone when you go off-road cycling, make sure to tell someone you trust where you're planning to ride and the route you're going to take.
There are mobile phone apps that allow you to share your location at a click of a button, such as Facebook Messenger and WhatsApp, however this may not work if you're in the thick of a forest or at the peak of a mountain!
This is important because should you need help in any capacity, a trusted person will be able to alert authorities and inform them of your location.
Use GPS tracking
Rather than this being an alternative to having a cycling buddy or telling someone where you plan to go, a GPS tracking system should be used as an addition to ensure your safety and accessibility should you get lost or hurt yourself.
Not only is a GPS tracking system useful for when you go riding, but it is also a great piece of equipment that can help you find your bike should it go out of sight – for example slipping down into a hedgerow or down the side of difficult terrain.
This can also be useful should your eBike ever get stolen. You'll have a greater chance of recovering your electric bike if it ever goes missing.
Always wear a helmet
This is safety 101. If you're asking us, wearing a helmet is an absolute must, no matter the terrain, distance or level of skill you have on your eBike. And if you're planning to cycle off-road, wearing a helmet is imperative for your safety.
Where possible, always opt for a high-quality helmet and have the fit checked by a professional. Local bike shops and high-street brands such as Halfords will be able to help you with choosing the right helmet for you and making sure it fits.
In our blog Top 5 eMTB accessories for off-road, we speak more about helmets and other must-have accessories for mountain eBiking enthusiasts and beginners alike.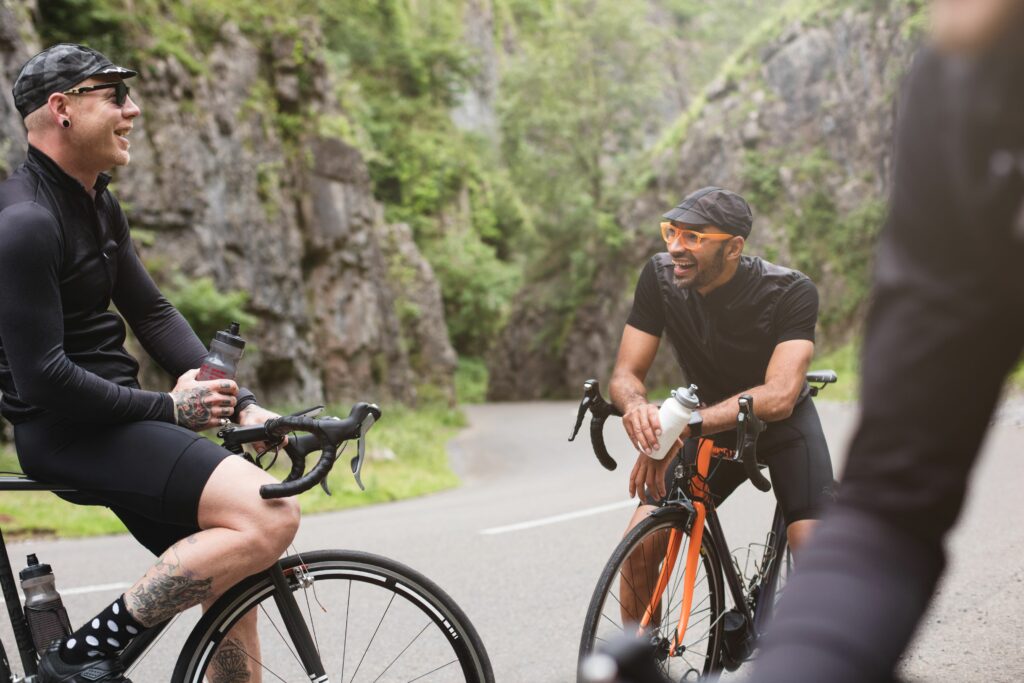 Take appropriate risks and assess your route
We understand that part of electric mountain biking and biking off-road is about the risk and adrenaline, but always take appropriate risks. This means before scaling up and down nearly-vertical terrain, take a minute to risk assess and plan your route up and down.
When assessing risk, take a look at the environment and consider the following:
Is the terrain stable or loose? Am I likely to skid or slide, and if so am I physically able to keep myself safe?
How is the visibility? Can I see all potential hazards or should I investigate on foot prior to riding?
Are there animals nearby? Will I startle wildlife or will they startle me? Is this a potential hazard for traffic?
Are there other people around? Could they become a hazard should we cross paths?
And once you've considered potential risks and hazards to your safety, and the safety of others around you including wildlife, you're likely safe to move on depending on your judgement.
Check your eBike before you ride
Always check your eBike before you set off on your adventure! Make sure your lights are working, there are no loose parts and your seat is at the correct height for you. The M Check is a quick and easy way to check the safety of your eBike prior to a ride.
The M Check focuses on the front wheel and tyre; the brakes, handlebars and the eBike display; the battery and cranks; saddle and seat post, and finally, the rear wheel, chain and gears, giving your eBike a full safety check.
Here's a helpful video guide on how to perform an M Check on your eBike.
An eBike for all terrains
Our Avaris Mountain eBike is perfect for scaling treacherous terrains and adventuring across unstable grounds. The Odysey eMTB features a powerful Bafang M400 drive system with a 250W output, 80 Nm of torque and an impressive 720Whr battery gives up to 180Km distance on a single charge, giving riders support when needed most.
And with the reactive Shimano MT200 Brake Lever, Hydraulic Disc Brake Callipers and Shimano Altus x9 Speed Shifter Groupset you'll have the ultimate level of control on even the most unforgiving terrain.
Learn more about our incredibly powerful and sleek electric mountain bike here.