Top 5 eMTB accessories for off-road
Planning an exhilarating adventure on your electric mountain bike or exploring a new route? It's always important to make sure you have all the equipment you need before you set off on your ride.
Here are our 5 must-have accessories for mountain eBikes that we always set off with.
5 must-have eMTB accessories
Spare battery
A spare battery is a eBikers best friend. You won't want to be caught without a spare battery when riding an eBike! Although our Samsung 36V eBike battery provides up to 80Km power, we always recommend keeping a spare fully charged on hand just in case.
The Samsung 36V eBike battery goes from empty to full charge in just 5 hours, lasting you an average of 4 hours of cycling assistance. For long trails and tough routes, keeping a battery on hand will mean you've got assistance even if your primary battery runs out.
Our batteries aren't something you have to worry about lugging around either. They're lightweight and can easily fit inside your backpack or handlebar bag, which leads us to our next must-have…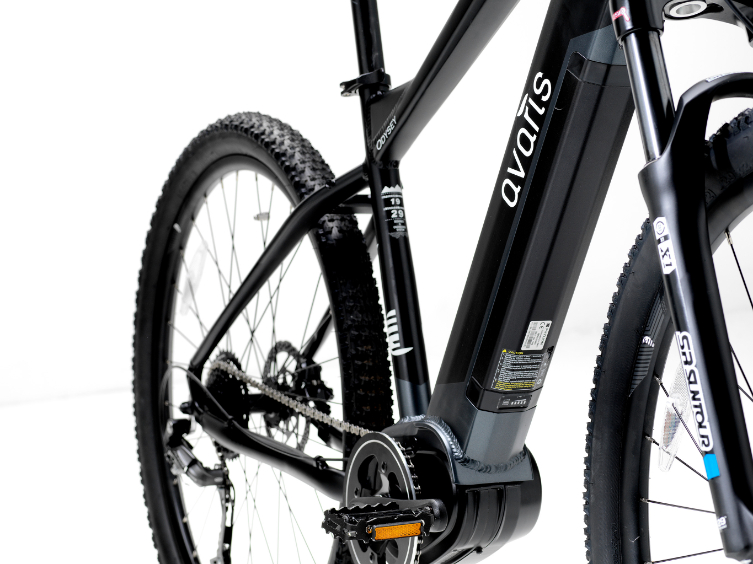 Backpack
A backpack is absolutely essential for cyclists and eBike riders. Choose one with a variety of compartments, with secure zips and that is waterproof. It's best to choose a backpack with adjustable straps and is lightweight which allows you to maintain your agility and doesn't add too much weight.
We recommend choosing a backpack that can hold the following items at a minimum:
Water bottle
Snacks
Spare battery
Puncture repair kit
Your mobile
A pocket map or area guide
First aid kit
Waterproofs
Suncream and lip balm
Choosing a backpack that can fit all of the above will ensure you have everything you need no matter the weather or situations whilst out on your bike ride.
Puncture repair kit
You won't want to be caught without one of these when venturing through unforgiving terrain. Who wants to be walking their mountain eBike back to the car over rough paths? That's why you should always carry an emergency repair kit with you.
Puncture repair kits are compact kits that give you the essentials to repair tire punctures and get you back on 2 wheels. Other items that will come in handy when you encounter a flat is a multi-tool and tire levers.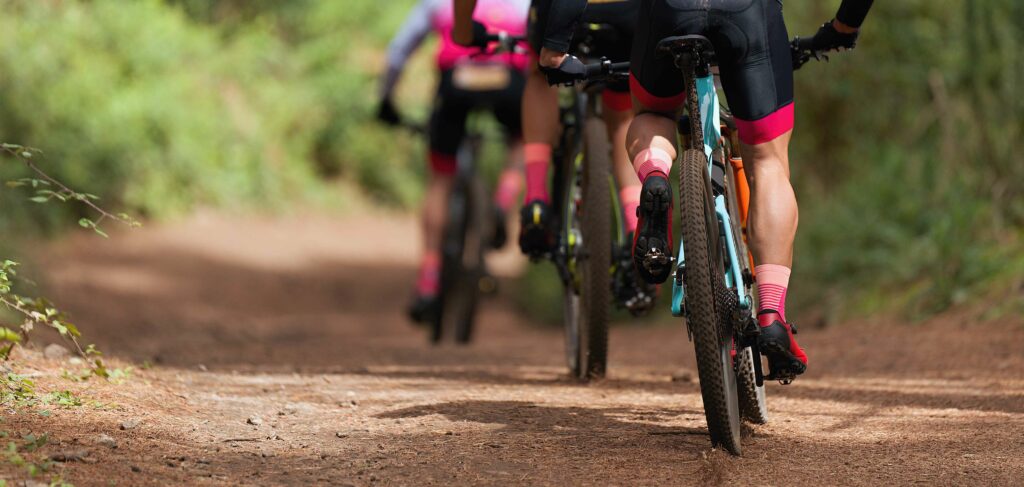 GPS tracker
Handy to have for a myriad of reasons, sticking a GPS tracker to your bike is a must-have to locate your eBike should anything go awry! Installing this small, discrete device to your electric mountain bike will mean that should it fall out of sight or be stolen, you can track and relocate your item.
This helps protect your item from theft (or at least increases your chance of retrieving the eBike) and helps you find the bike should you have an accident and it falls down over a cliffside or slide under a hedgerow.
High-quality helmet
Two of the most important things to be aware of when purchasing a helmet is the quality and the fit. Having a high-quality helmet that fits securely is going to keep you safe if you're ever involved in a collision or an accident.
When purchasing a helmet, we recommend going to a trusted retailer that supplies a wide variety of helmets so you can choose one that is both within budget and fits well. A helmet that suits one person may not necessarily work for another, so it's important to have plenty of choices.
If you're buying your first helmet or if it's been a whilst since you purchased one, we recommend going into a store that specialises in cycle wear to ensure you get one that fits well. When in the store, the workers will be able to assist with perfecting the fit and adjusting the helmet to keep you safe.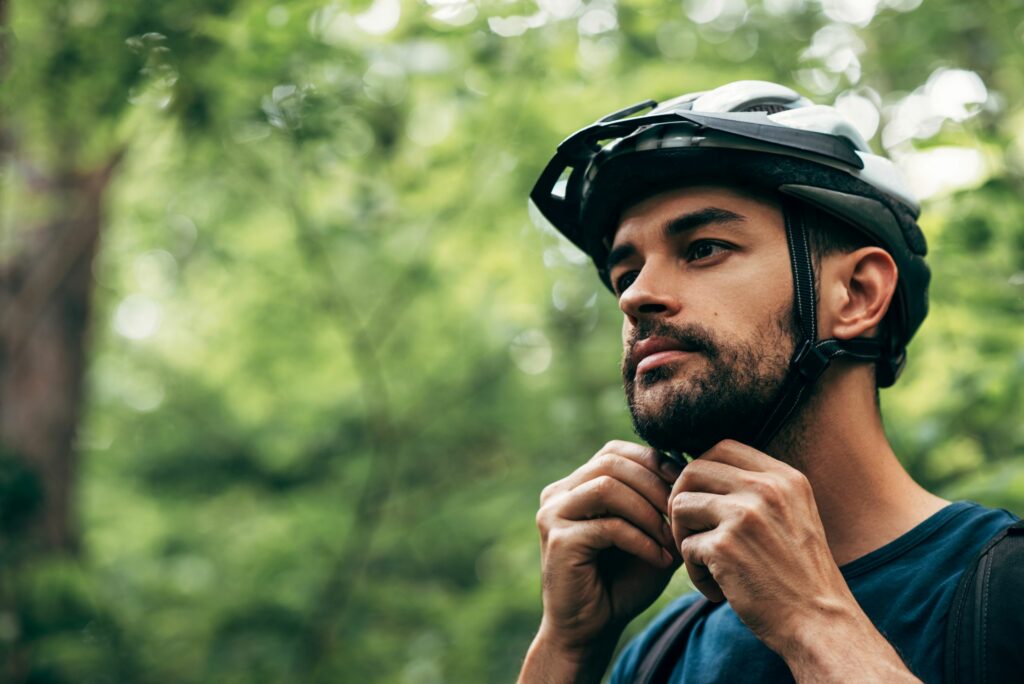 Avaris eMTB features
The Avaris Odysey mountain eBike is packed full of features to take your mountain biking experience to the next level. Whether you're a seasoned cyclist or are new to mountain biking, you'll certainly benefit from these features.
High definition display
Our eMountain bike is fitted with a large Bafang colour display so you can easily see your cycling stats at a glance. This high-contrast display features USB connectivity so you can sync your data to and from your mobile.
The Bafang full display keeps track of all the important data, including:
Current assistance level and battery capacity
Speed and average speed
Total distance and trip distance
Calorie counter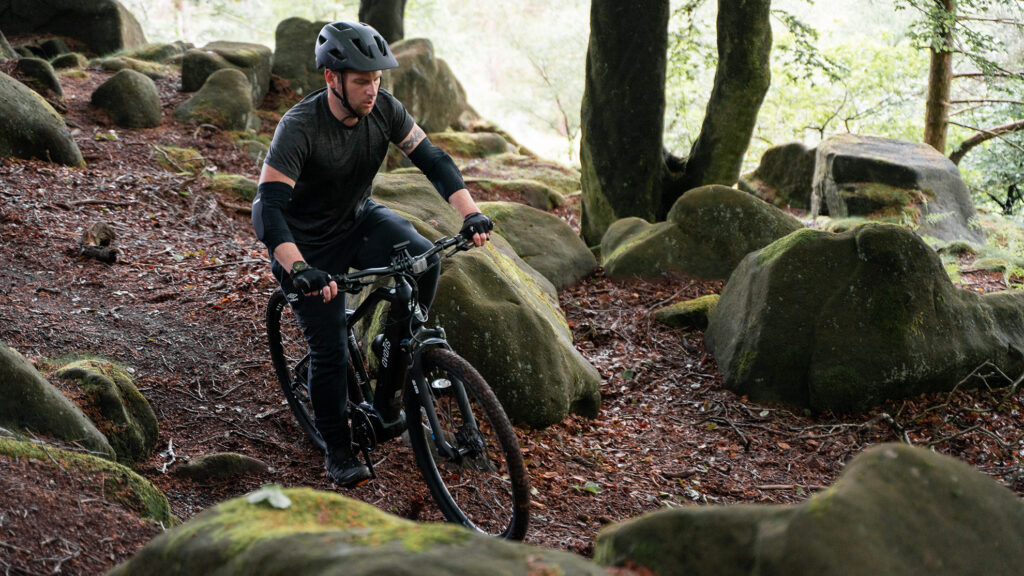 Up to 5 levels of assistance
The Avaris mountain eBike gives you power when you need it most. Packed with 80Nm of torque and an impressive 720Whr battery gives up to 180Km of assistance. This eMTB gives you up to 5 levels of assistance so you choose the power that suits you best.
Our all-new Avaris Odysey mountain eBike has the biggest battery capacity in the market allowing you to ride for longer and tackle trickier terrains with ease. This eBike is perfect for both beginners and mountain bike pros alike.