Can eBikes go up steep hills?
We know that there are a lot of common questions when it comes to eBikes. While they often relate to laws and pricing, we do often get asked about their capabilities, particularly in relation to different types of surface and terrain – steep hills being a prime example.
So, can eBikes go up steep hills?
Much like any other bike, the answer is 'yes'; eBikes are handily equipped to handle those sharp rises when out on the road.
The purpose of this article is to talk you through how to use an eBike appropriately when tackling climbs, and give you some guidance on the types of eBike to look for if your regular routes throw up steep hills often.
Defining a steep hill
Before we get into everything that road eBikes can and can't do when it comes to steep hills, we think it's important to be clear about steep hills by definition.
No bike, electrically assisted or otherwise, is going to get you up a cliff face. There will always be a degree of physical fitness required to tackle any increase in gradient, what's vital is that you are comfortable in your ability as a cyclist and realistic in what you can tackle.
As cyclists we should not be looking to exceed a gradient of around 6% where we can help it, however, quick bursts at a 10% gradient can be tackled by cyclists that are capable of the physical demand. This introduction article to gradients and cycling on The Climbing Cyclist is really useful.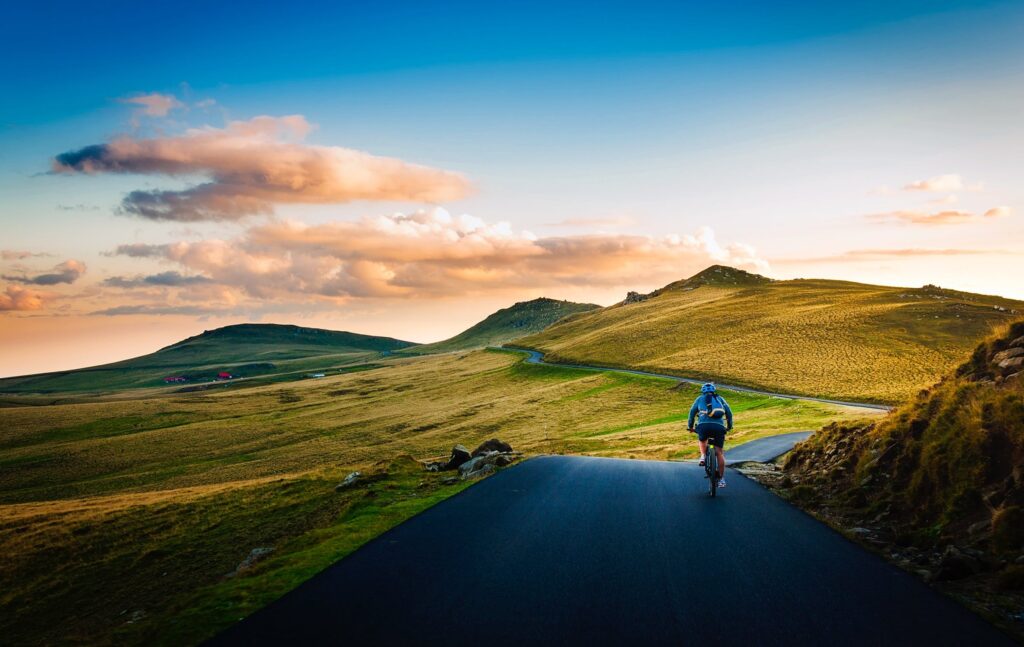 Using an eBike on a steep hill
eBikes offer a smooth riding experience thanks to their electric assistance, and as they are usually combined with innovative technology, they allow cyclists to track their rides and navigate progress across steeper gradients.
The Avaris eBike 2.3 has 9 levels of assistance available, allowing you to take on the different challenges that the road offers you, at your own pace. The first level of assistance makes riding slightly easier than a normal bike, whilst the ninth carries you along and makes cycling a breeze. Depending upon the steepness of the road you are cycling on, you can adjust your assistance level accordingly to give you the boost you need to get to the top.
Tips for cycling up steep hills
You need to understand your assistance level options and move through them accordingly. On the approach to steeper hills, be prepared to up the electric assistance depending upon the amount you believe you will need.
The majority of eBikes still have gears that you can cycle through. It is important that you downshift well in advance of the steep hill, or risk coming to a complete stop as you are in too high a gear to push through the gradient. As soon as your speed starts to dip, gear down to a comfortable cycling experience.
If you run out of gears and you're still struggling to adjust to the steep hill, standing up can provide some additional force on the pedals. See this as your final option before walking.
Knowing when it's time to hop off and walk is important, there is no shame in this and it can save you from injury or fatigue. It will be slower to walk up the hill than it is to cycle though, so once you're feeling comfortable – hop back on and give it another try. eBike safety is important.
Finally, it helps to plan your route in advance to try and identify any steep areas that may be a problem for you. You can then adjust your route accordingly, or prepare in advance for these more challenging sections.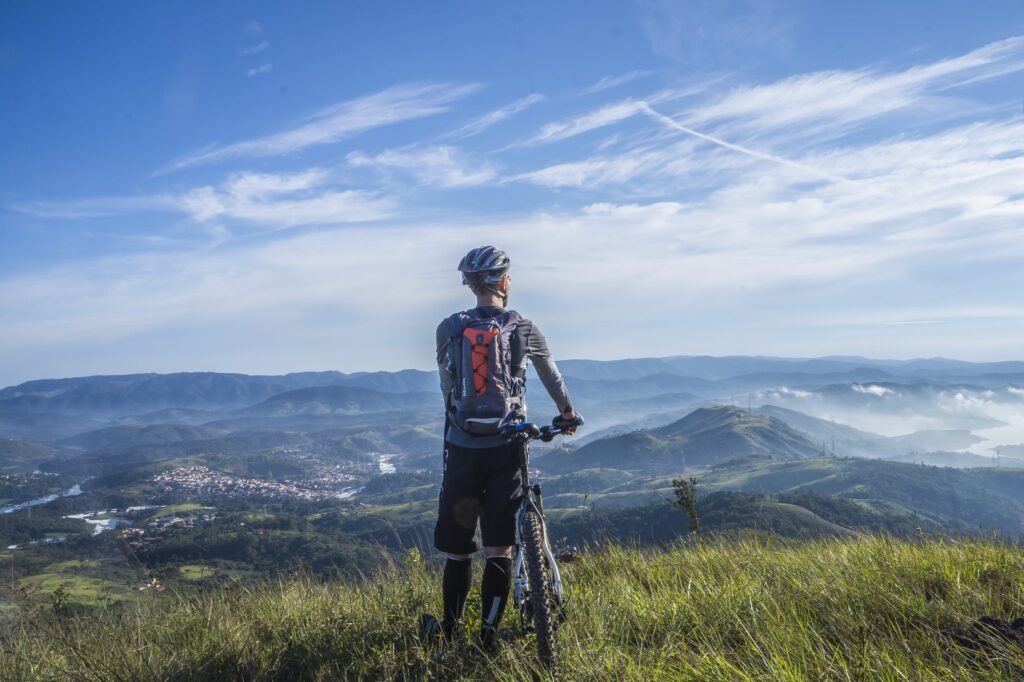 Choosing the right eBike for your journeys
Different eBikes are geared towards different cyclists, who frequent different types of journeys and want different things from their purchase. It is important to consider what you're using the eBike for, before you make any purchase.
Let's take our eBike as an example. The Avaris 3.6 is what we call a road eBike, meaning it is suited to journeys on roads and perfect for commuters. That's not to say that it is only a worthwhile investment if your journeys span across flat ground, because as explained above, the five levels of power assistance mean that it can help transport cyclists of all capacities across a variety of road types.
If you regularly cycle in the countryside, or you're looking for an eBike that is suitable off-road on mountain trails – there are other, more suitable eBikes on the market and you should research accordingly. These products may have more MPH and torque available, as well as being built to withstand the bumps and shakes of the trails.