10 eBike safety tips
The future of travel; eBikes have reinvented cycling and offer a fun, effortless and cost-effective way of getting from A to B.
However, whether you're a cycling novice or have transitioned from a traditional bike to an eBike, there are certain safety precautions that should be taken when heading out on the road.
Faster and more powerful, eBikes require extra care and consideration to keep you safe on the roads at all times. This eBike safety guide will ensure that your riding is as safe as it can be.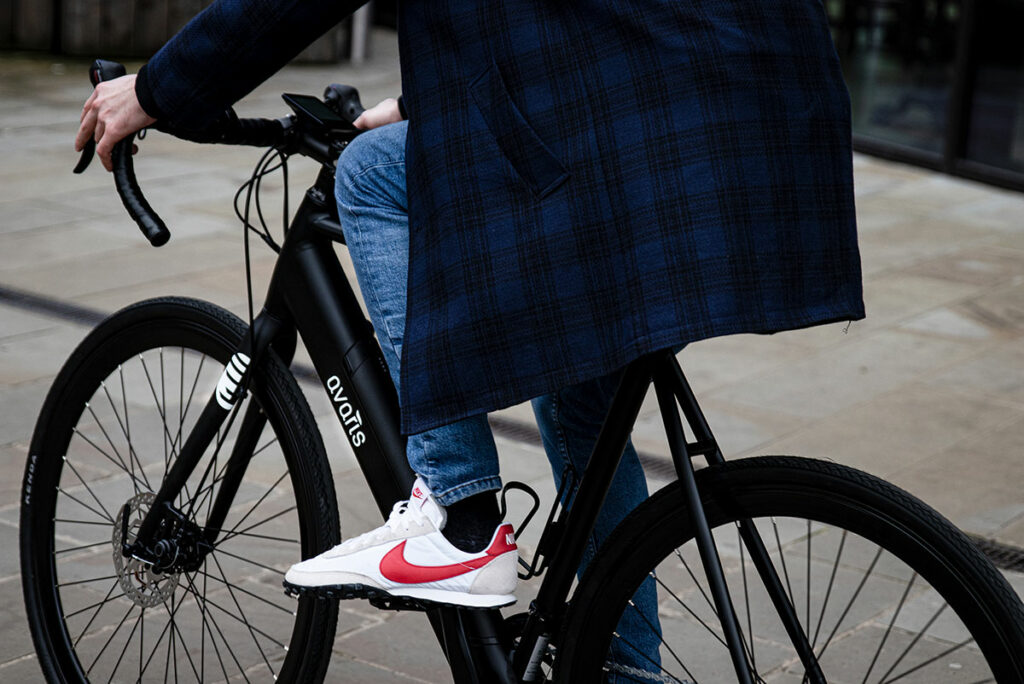 1. Use a helmet
Whilst this may seem like an obvious one, we can't stress the importance of wearing a helmet whilst riding your eBike.
As tempting as it may be to quickly head out of the door on a short ride and leave your helmet behind, it's the only thing that will protect your head if you were to fall or hit an obstacle.
The short time that it takes to put on your helmet (correctly) could just save your life one day. Ensure that your helmet is the correct fit, and is fastened properly before each journey.
2. Wear appropriate clothing
Before taking your eBike out on the road, stop and think (and check the weather forecast) – are you wearing the appropriate clothing for your journey? Comfort and visibility are the two key things to aim for here.
If riding in cold temperatures, are you sufficiently layered up to keep the warmth in? On a hot summer's day, will your clothing keep you cool and comfortable?
Be sure to prioritize light coloured and fluorescent clothing to ensure that you're visible to other road users in poor lighting conditions, and avoid any clothing with loose hanging threads or excessive material which may get tangled up in the chain or pedal of your eBike.
3. Watch your speed
All of the electrical assistance provided by an eBike contributes to effortless pedalling, making each and every journey a breeze. However, it can also contribute to clocking up much more speed than a traditional bike.
One thing to be aware of when riding an eBike, particularly for new users, is your speed. It can be easy to get a little too excited to find out what your new ride can do, but start slowly until you're completely comfortable with gaining full control of the bike, and gradually work up from there.
The Avaris eBike comes complete with a full digital display so you can track your speed as you ride. It's crucial to keep your eye on this, for your own safety and the safety of others on the road.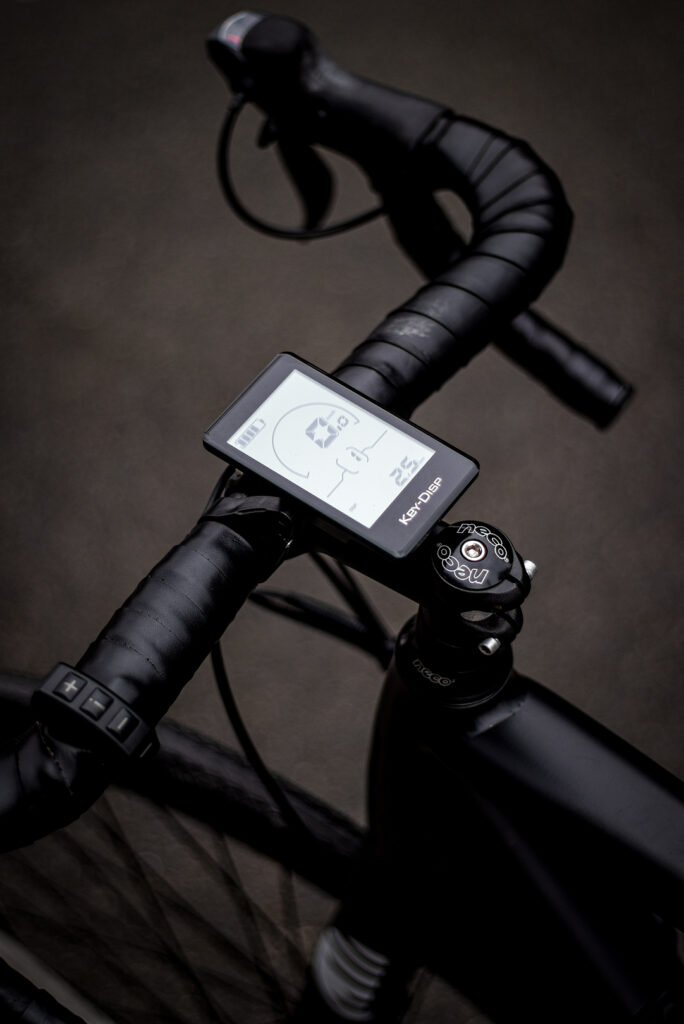 4. Brake earlier
On a similar note, take into account all of that added power and speed when braking. Naturally, as you're riding faster, you'll need to brake earlier.
Take some time to get to know your brakes so you can make safe, informed decisions on when you should start to slow down ahead of crossings or traffic lights.
5. Be more aware
Always, always be on the lookout for obstacles and potential dangers. Anything can happen on the roads, in as little as a split second if you take your eye off the ball.
To reiterate, eBikes have the potential to ride much faster than traditional bikes – but other road users may not be aware of this. Not everyone will be expecting a cyclist heading towards them at 40mph – so bear this in mind when riding in busy places.
Ride defensively, and be extra cautious of pedestrians and parked cars – be sure to keep your distance when manoeuvring around the latter, preparing for the possibility of any doors opening out into the road.
Busy roads can cause havoc for eBike riders, so if you don't feel like you're quite ready yet, consider taking an alternative quieter route which may be slightly easier to navigate.
6. Stand out on the roads
Cycling safely is all about letting other road users know you're around.
If you're a regular night time rider, install some lights on the front and rear of your bike to make yourself visible to pedestrians and drivers. Whilst reflectors have a part to play, you can't beat the added safety of a bright, LED light.
When making yourself seen, be sure to make yourself heard too. Installing a bell and a horn on your eBike is the simplest and most effective method of warning pedestrians and cars that you're approaching. As a general rule – reserve the horn for drivers, and use the gentler sound of a bell for pedestrians.
7. Don't forget to signal
Now that you're confidently visible to other road users, the next step is to make sure that they know where you're going. As a cyclist, it's easy to get into the zone and follow your route without signalling – but not doing so could just be the difference between life and death.
Be aware of where you're turning or merging before you get there, and safely indicate your intended moves to other road users well ahead of time. Give other drivers plenty of time to adjust their movements, to avoid the chances of them colliding with you.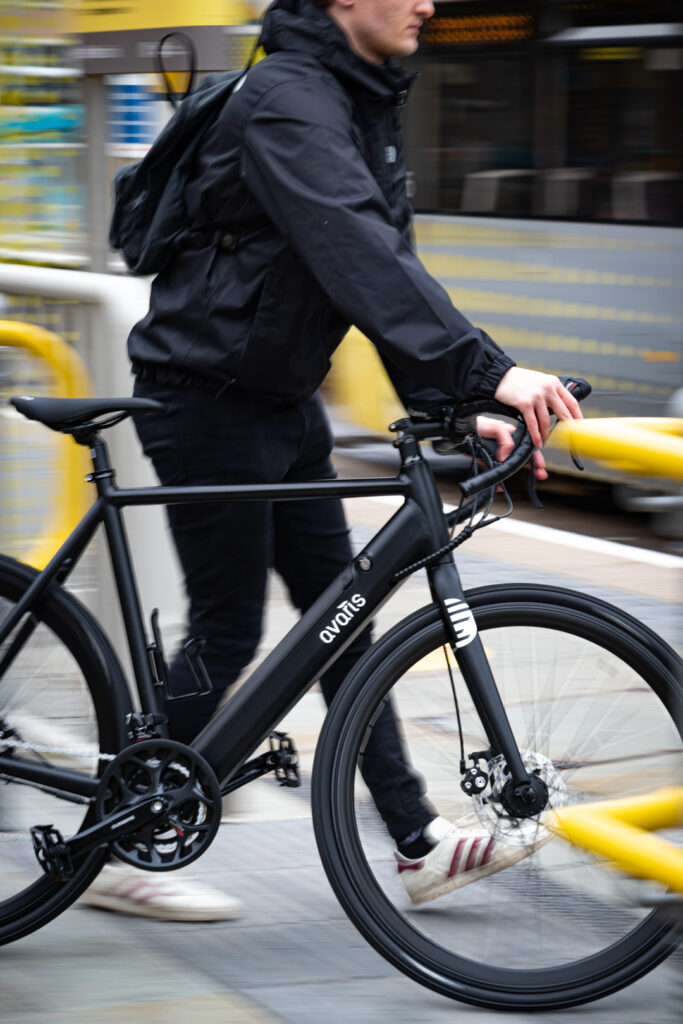 8. Check your eBike tyres
Getting into the habit of checking the tyres on your eBike prior to every ride is crucial to ensuring safety on the roads.
Naturally, keeping your tyres properly inflated and ensuring the tread isn't worn down will help to improve your eBike range and contribute towards a more enjoyable experience. However, it's also essential in giving you full control of the bike itself, should you find yourself in a situation where you need to react quickly to avoid a collision.
Due to the extra power provided by an eBike, making sure your tyres are in tip top condition is essential to your safety.
9. Be prepared for rough terrain
There are a whole host of things to look out for and be aware of when cycling – rough roads being another one to add to the list.
Watch out for potholes and cracks in the roads, and avoid them if you can. These can be a nightmare for bike wheels, and can cause a whole host of damage to your tyres. Not to mention, dangerous if you were to get your tyre stuck into a crack in the road.
Loose gravel on the roads can also be a safety hazard for cyclists, causing tyres to slip with a loss of control. Always exercise caution, and ride slowly and carefully in these situations.
For your best chances in handling rough terrain, the Avaris eBike comes installed with deep rimmed aerodynamic Kenda tyres, specially designed to handle even the roughest roads.
10. Invest in eBike mirrors
If you're really serious about your eBike safety (and you should be), then handlebar end mirrors can be a worthwhile investment.
eBike accessories like this are generally down to personal preference, but there really isn't much doubt about the extra safety net that mirrors can provide when riding on the road.
Suddenly swerving out in the road to avoid an obstacle is more common than you may think – but having a mirror to show any cars creeping up behind you in that instance, may just prevent a collision.
Looking for a high-performance eBike? The Avaris road eBike is packed with all of the features and technology you need to ride safely, effortlessly and at your own leisure.