Top tips for eBike commuters
Purchasing an eBike will prove to be an incredible investment of your money. Not only will you get a portable and free form of exercise, but you'll get an eco-friendly mode of transport that's yours to keep.
It's for this reason that many choose to use their e-bike to commute to and from work. If you're looking to do the same, then here are our top tips for e-bike commuters.
LEAVE PLENTY OF TIME
A commute to work by e-bike should be a pleasurable experience. You should have plenty of time to wake yourself up, to enjoy the atmosphere, the exercise and perhaps a little coffee en route. The idea is that you arrive at work feeling refreshed and ready to start your day – so make sure you leave plenty of time to do so.
There's nothing worse than leaving late and having to hot-foot it to the office and arriving flustered, sweaty and out of breath!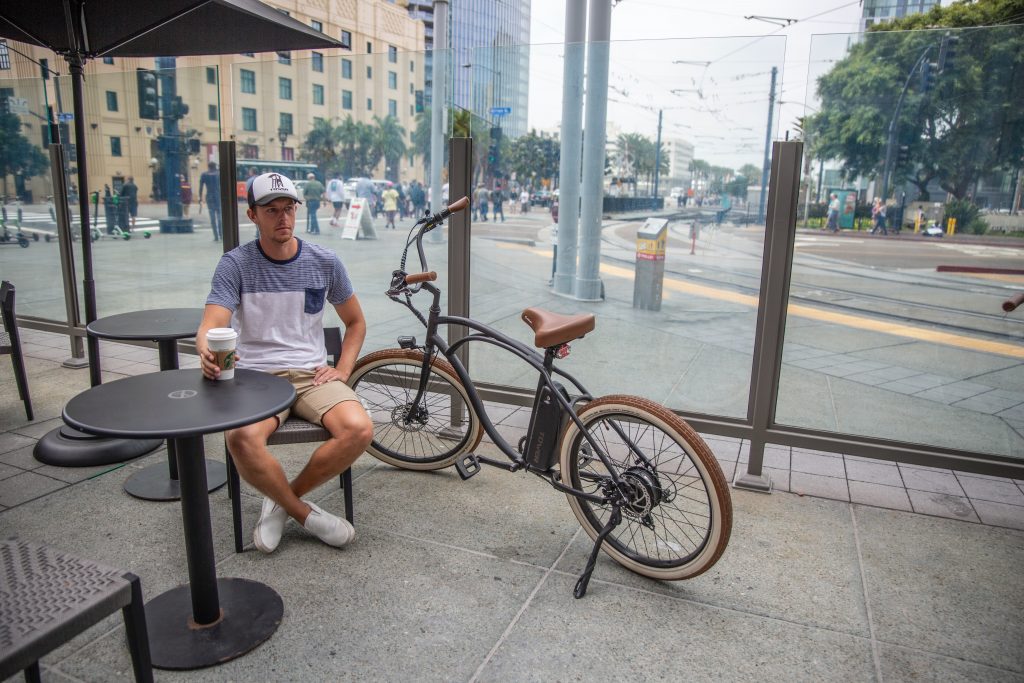 DRESS ACCORDINGLY
Commuting by e-bike can be enjoyable whatever the weather – as long as you're dressed accordingly.
Invest in light waterproof clothing so that you can stay dry while keeping cool, as well as some thermals for when the weather really takes a turn for the worse.
If it's warm then make sure you don't overheat as you cycle – and even consider keeping some work clothes and/or shoes at your place of work so that you can cycle in comfort before getting changed to start your day.
KEEP HYDRATED
Whether you're treating your commute as a form of exercise or a leisurely activity, it's important that while exercising you keep hydrated. Drinking water is incredibly good for you – so why not do it while you ride and start your day hydrated and feeling great?
It's a great way to start your day regardless of whether or not you're on your e-bike, but staying hydrated will make your ride an enjoyable experience too.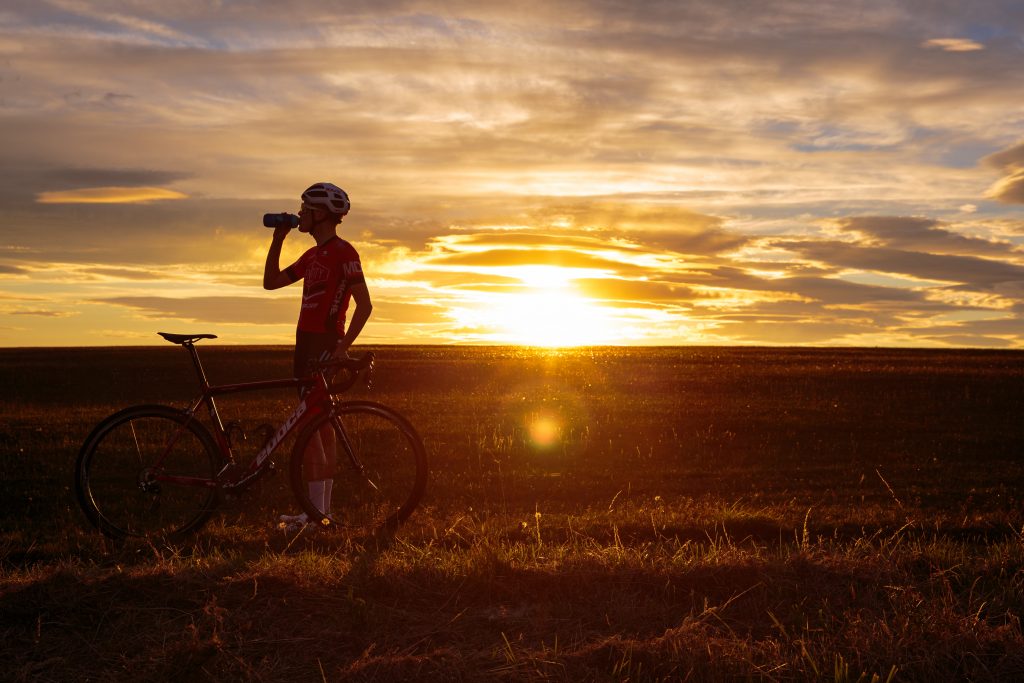 TRACK YOUR PROGRESS
It's likely that as you cycle to and from work consistently you'll notice your general fitness levels improving.
Tracking your progress is a great way to keep yourself motivated and to give yourself a pat on the back as you see how far you've come.
Whether your progress is that you enjoy the ride more, you find your breathing is easier, you manage it more quickly or you can increase your gears – make sure you track your improvements to feel great!
CYCLE TO WORK SCHEMES
Check with your employers whether or not there's a cycle to work scheme in place at your place of work – and if there isn't, encourage them to start one!
A cycle to work scheme is an employee benefit which can save you money on a bike and accessories, paying nothing upfront and the payments are taken tax efficiently from your salary by your employer. You'll also generate an National Insurance saving for your employer – so it saves them money too.
Following these top tips is an excellent way to make sure you're making the most of your e-bike for commuting to and from work. If you want a high-quality electric bike that will stand the test of time, then look no further than the Avaris Roadrunner!
Are you looking to insure your brand new Ebike? We've written a new blog post detailing the different variants of Ebike insurance and which we suggest you'd benefit in purchasing.