The importance of high quality electric bike components
Electric bikes, also known as e-bikes, are a popular mode of transportation for commuters and recreational cyclists alike. With the rise in popularity of electric bikes, it is important to understand the importance of high-quality electric bike components. In this blog, we will discuss the significance of quality components in electric bikes, factors to consider when buying an e-bike, and the benefits of hybrid bikes:
Importance of quality electric bike components
The performance and longevity of an electric bike are greatly influenced by its components. A smooth and pleasant ride may be provided by high-quality components, which can improve the rider's experience. High-quality components are necessary for electric bikes for the following reasons:
While electric bikes may be extremely costly, their component reliability is essential. Purchasing high-quality parts will guarantee that the bike is durable and able to withstand the wear and tear of frequent use.
An electric bike's functionality is determined by its parts. The speed, acceleration, and general performance of the bike may be enhanced by high-quality components, resulting in a more pleasurable and effective ride.
Safety is of utmost importance since electric bikes are made to go at great speeds. Proper parts may assist avoid collisions and keep the rider safe, such as brakes, gears, and tyres.
Electric bikes are designed to make riding them easy and pleasant. High-quality parts may improve the rider's comfort and lessen tiredness, such as suspension systems and cosy saddles.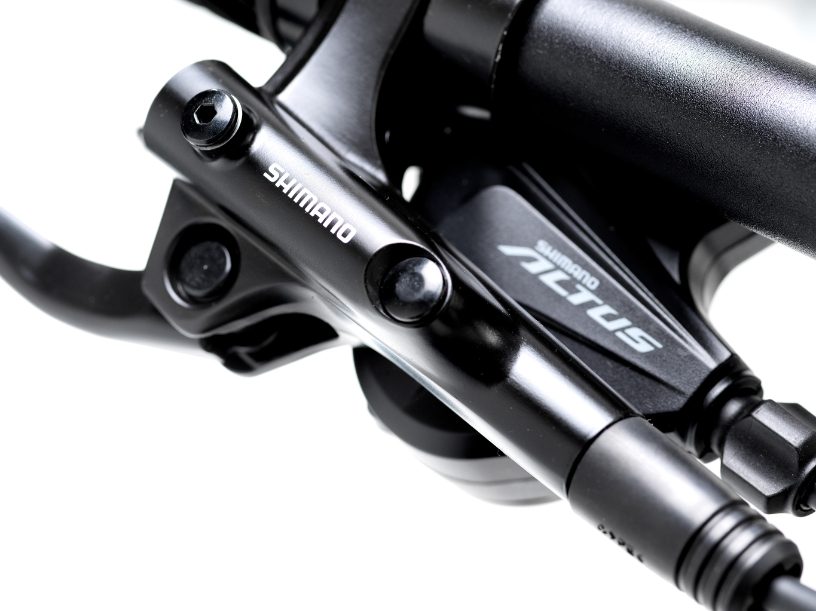 Factors to consider when buying an electric bike
When buying an electric bike, it is essential to consider the quality of its components. Here are some factors to consider when purchasing an e-bike:
Motor: The motor is the heart of an electric bike. It powers the bike and determines its speed and range. A safe and enjoyable ride on your eBike depends on selecting the proper tyre. Think about elements like tyre size, tread design, and durability. While narrow tyres are best for smooth roads, wider tyres provide superior stability and grip on uneven terrain. To manage the added weight of an eBike, pick a tyre with a robust tread pattern that complements the terrain you'll be riding on.
Battery: For your eBike to perform at its best, selecting the proper battery is essential. Battery type, voltage, and capacity should all be taken into account. Higher voltage results in more power, but larger capacity results in a battery that lasts longer. The most widely used batteries are lithium-ion batteries because of their effectiveness and longevity. It's critical to select a battery that works with the motor and controller on your eBike. Furthermore, take into account the battery's weight and how it will impact your riding experience. In the end, pick a battery that matches your requirements and price range. Click here to find out more about the Avaris eBike Battery. 
Brakes: Brakes are an essential safety feature of electric bikes. Quality brakes are crucial for stopping quickly and preventing accidents. There are many different types, the distinguishing element of an e-bike-specific brake and the reason they are such a crucial safety feature is a straightforward mechanical or electrical switch installed on the lever that senses when you press the brakes, even gently. When you use the brakes, this switch, sometimes referred to as the kill switch, quickly turns off the motor. This safety element is especially crucial for throttle-controlled eBikes, since a rider might accidentally use the brakes and throttle at the same time without one.
Gears: Gears are essential for navigating different terrains and achieving the desired speed. Quality gears can improve the bike's performance and provide a smooth ride. Hub gears are the primary alternative to derailleur gears, which are used on the majority of e-bikes. External derailleur gears are used, and a cable is typically used to link the rear derailleur. When the cable is tightened using a shifter on the handlebars, the derailleur directs the chain up over the smaller, harder-to-pedal sprockets that are best for hill climbing. As the cable tension is released, the chain is pulled outward and downward onto the smaller, more difficult-to-pedal gear sprockets for rapid movement.

To make their road bikes move as smoothly and therefore as rapidly as possible while shifting gears, road cyclists first used electronic shifting to accomplish flawless, exact gear shifts on derailleur gear systems. Unlike a conventional system, there are no wires connecting your handlebars to the gears; instead, a tiny motor shifts the gears instead. On manual transmissions, this is accomplished by pressing a button on the handlebars, which transmits an electronic system wirelessly or down a cable to the control at the gears.
Tyres: Your riding experience on an eBike may be significantly improved by selecting the correct tyre. Considerations including tread design, tyre size, and durability should be made. While a narrower tyre gives less rolling resistance and is best for smooth roads, a wider tyre offers more stability and higher grip on uneven ground. You should choose your tread pattern based on the terrain you will be riding on. Due to the fact that eBikes are heavier than standard bikes and place greater strain on the tyres, durability is also crucial. In the end, it's crucial to pick a tyre that suits your riding demands and style. Learn more about tyre maintenance here.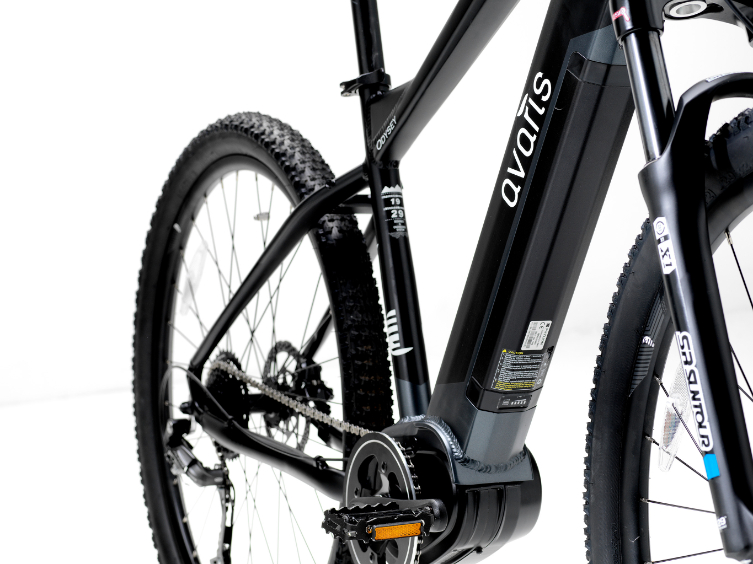 The benefits of hybrid bikes
Hybrid bikes are a popular type of electric bike that combines the best of both worlds – the comfort and stability of a traditional bike and the speed and efficiency of an electric bike. Here are some benefits of hybrid bikes:
Versatility: Hybrid bikes can be used for commuting, recreation, or off-road adventures. They are versatile and can handle a variety of terrains and riding styles.
Comfort: Hybrid bikes are designed for comfort. They often have a comfortable saddle and suspension systems that absorb shocks and vibrations.
Efficiency: Hybrid bikes are more efficient than traditional bikes because of their electric components. They can travel farther and faster with less effort. One study found that 5% of the people in the United Kingdom are likely to purchase an e-bike which equates to 2.5 million people.
Environmentally Friendly: Hybrid bikes are a sustainable and environmentally friendly mode of transportation. They produce no emissions and can help reduce the carbon footprint.
In addition to the components, it is also essential to consider the overall design and features of the electric bike. Some e-bikes come with features such as adjustable handlebars, comfortable saddles, and suspension systems that can make the ride more enjoyable and comfortable. It is also essential to consider the weight and size of the bike, as this can affect its manoeuvrability and ease of use.
When buying an electric bike, it is also important to consider the price. High-quality components and features can come at a higher price, but it is important to invest in a bike that will last and provide a reliable and enjoyable ride. It is also important to consider the cost of maintenance and repairs, as electric bikes require regular maintenance and occasional repairs. Click here to learn more about eBikes.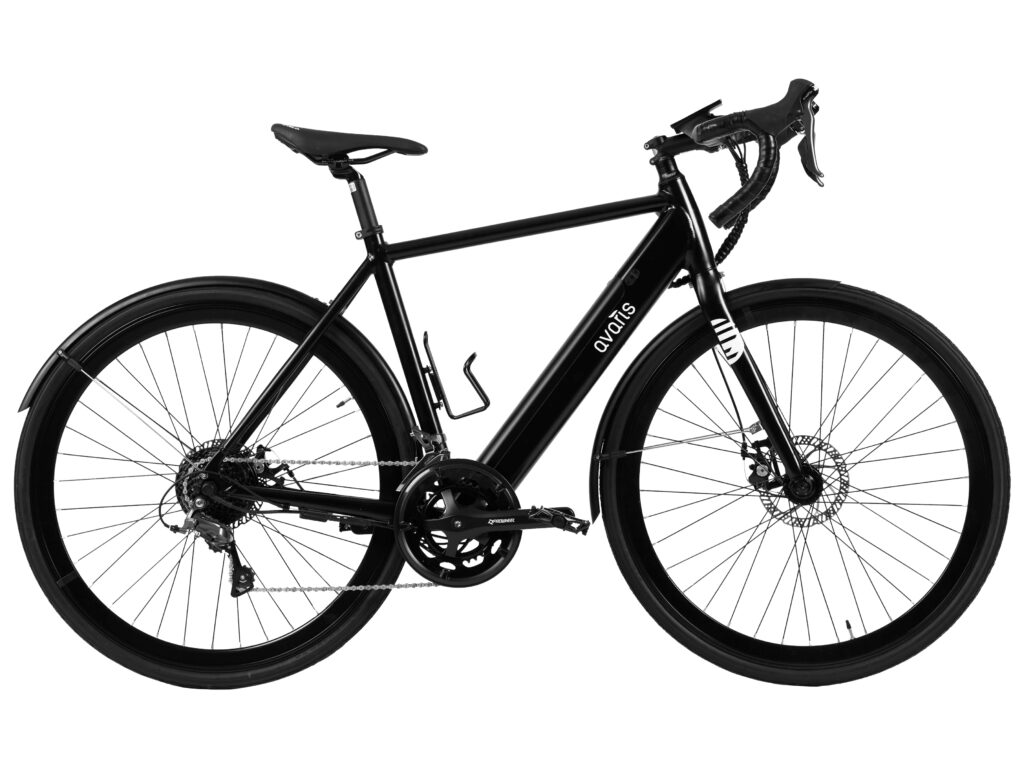 In conclusion, the importance of high-quality electric bike components cannot be overstated. Quality components are essential for durability, performance, safety, and comfort. When buying an electric bike, it is crucial to consider the quality of its components, overall design and features, and price. Hybrid bikes are an excellent option for those looking for a versatile and comfortable ride that is also environmentally friendly. With the right components and features, electric bikes can provide an enjoyable and efficient mode of transportation for commuters and recreational riders alike.