The Electric Cranks complete the Coast 2 Coast challenge
Our favourite crew, The Electric Cranks, have recently completed an amazing physical feat in the form of the UK's infamous Coast to Coast cycling challenge. In this blog, we're celebrating their amazing achievement and talking about the Ride to Recovery initiative that helped one of the members do what they love.
Who are the Electric Cranks?
The Electric Cranks are a group of cyclists who have previously been patients at the Wythenshawe hospital. Each member of the Electric Cranks has been diagnosed with either heart failure or chronic lung issues, and are now living with transplants and/or mechanical heart pumps.
This doesn't stop them from getting on their bikes and travelling up and down the UK though! This active collective has recently completed the Coast to Coast Challenge UK which stretches over 200km across the beautiful English countryside over two days.
One of the group members, Peter O'Donnell, who has a mechanical heart pump called a Left Ventricular Assist Device (LVADs) fitted, completed the Coast to Coast Challenge on an Avaris eBike that was a gift to him through the Ride to Recovery initiative.
What is the Coast to Coast Challenge?
The UK Coast to Coast Challenge is a 125-mile event spread over two days where cyclists from across the UK push themselves to their physical and mental limits as they travel through the Lake District, North Pennines and Hadrian's Wall, before reaching the North Sea at Whitley Bay.
This iconic British cycling challenge passes through some of the most breathtaking scenes where participants get to enjoy the beautiful Northumbrian countryside, fill their lungs with fresh air and challenge themselves like never before.
This challenge is not for the faint of heart (or weak of legs) but is something we believe every avid cyclist should put on their bucket list. Learn more about the Coast to Coast Challenge over on their website.
About the Ride to Recovery Initiative
Avaris set up the Free Ride to Recovery Initiative back in 2020 to help charities and individuals with their physical rehabilitation and health. Those who are living with chronic illness or are suffering and recovering from an injury are encouraged to apply for a gifted eBike to help them with their recovery.
Here's what the founder of Avaris eBike, Richard Heys, has to say about the initiative:
"We cannot sell returned bikes as new, even if they have been completely refurbished by our trained technicians and are as good as new. We knew it would be such a waste if they weren't put to good use, so we have decided to help people in need.
"The project is still in its early stages, but we've had fantastic feedback so far. Many people living with health limitations are unable to use traditional bikes, or take part in other forms of exercise but cycling with pedal assisted power allows them to ride at their own pace and can aid in physical as well as mental recovery"
Rather than discarding returned eBikes, we refurbish and donate them to those who can benefit from an electrically assisted bike. So far, we have helped people across the UK improve their physical and mental health and gain a sense of independence and freedom.
Feel like you could benefit from an Avaris electric bike? Learn more about the initiative and apply for an eBike here.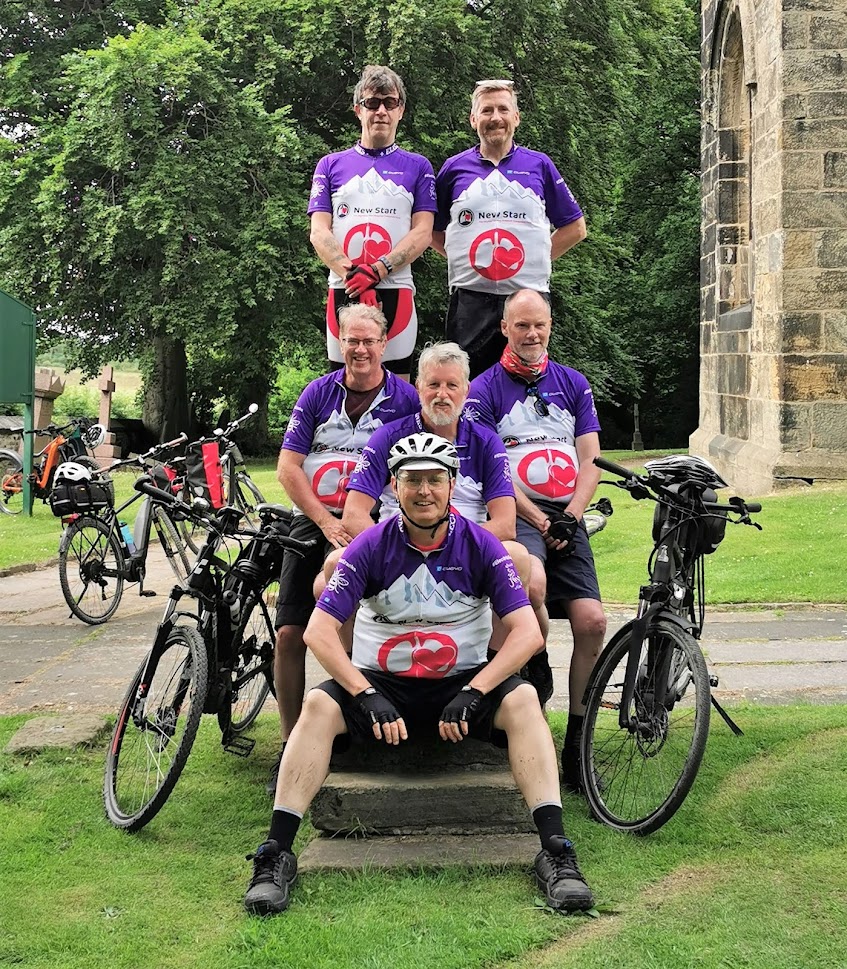 How eBikes support physical rehabilitation and health
It's no secret that exercise is good for us in many ways – physically, mentally and spiritually. When we exercise, we release feel-good endorphins that help combat stress, anxiety and depression and can help us lead a healthier, happier lifestyle.
Unfortunately, those who live with chronic illness or are recovering from a life-changing injury can find regular exercise near impossible. This can cause mental health issues and a slow physical recovery, as well as lead to other health issues in the future.
This is why eBikes can make such a huge and positive impact on the lives of those who are unable to exercise and move freely (or as freely as they wish). Here are just a few ways an Avaris eBike can support physical rehabilitation and mental health.
Low-impact exercise
Our Avaris eBikes offer low-impact exercise, which is greatly beneficial for individuals with joint pain, arthritis, or those who are recovering from an injury.
The pedal-assist function of an eBike can allow individuals to maintain their fitness level and gradually increase their exercise capacity without putting undue stress on their joints.
Cardiovascular exercise
Electric bikes also provide an opportunity for individuals to engage in cardiovascular exercise, which is essential for maintaining a healthy heart and reducing the risk of heart disease.
The pedal-assist function and different assistance levels enable individuals to adjust the intensity of their workout and gradually increase their heart rate, leading to improved cardiovascular health.
Increased physical activity
They can also encourage individuals to engage in physical activity, especially those who may have difficulty with traditional cycling due to physical limitations.
Our electrical speed and power boost help individuals to overcome obstacles such as hills, headwinds, or long distances, making cycling a more enjoyable and accessible activity.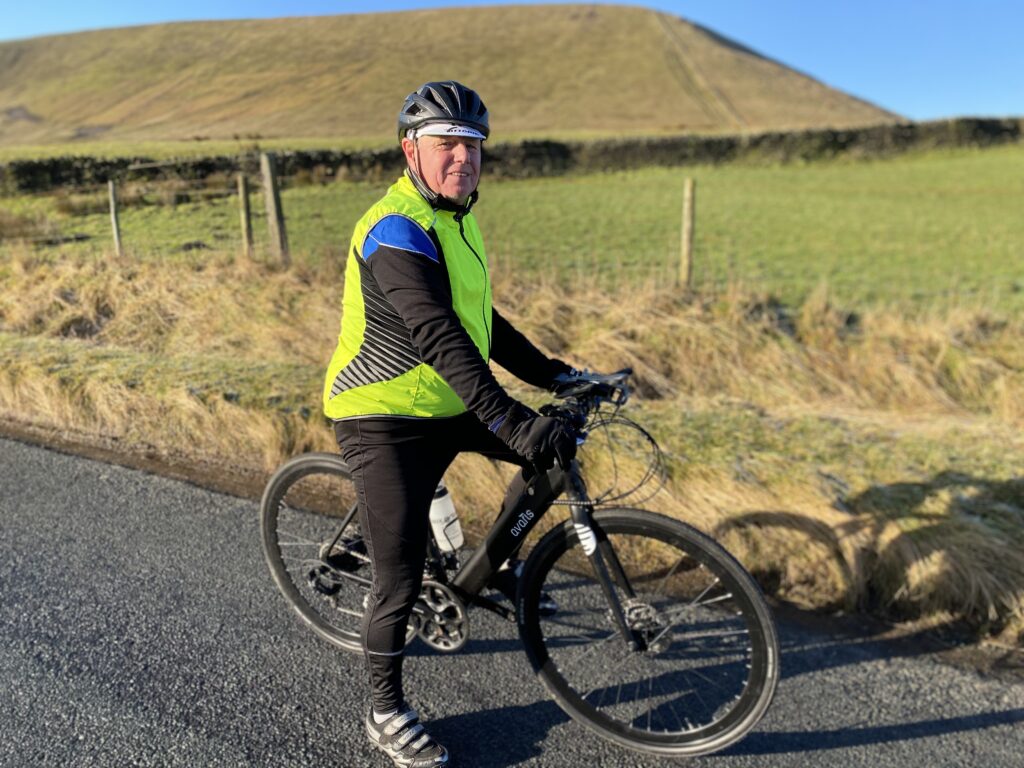 Improved mental health
eBikes also provide an opportunity for individuals to spend time outdoors and engage in physical activity, which can have a positive impact on mental health.
Cycling has been loved for its ability to reduce stress, anxiety, and depression and improve overall mood and well-being.
Rehabilitation
Electrically assisted bikes can also be used in rehabilitation programs to help individuals recover from injuries or medical conditions such as stroke, multiple sclerosis, or Parkinson's disease.
The pedal assistance can assist individuals in regaining strength, balance, and coordination, which are essential for their recovery.
Find your freedom with Avaris eBikes
Learn more about our eBikes and their endless features and benefits on their product page. We have a variety of eBikes, all with their own benefits and perks. You can choose from the well-loved Avaris 3.6 Road eBike, or its predecessor, the Avaris 2.3 Road eBike. Or if you need something more rough and tough, you can opt for the Avaris Odysey Mountain eBike.
If you're unsure which is best for you, don't be afraid to get in touch and talk with one of our helpful team members.