Are eBikes the answer to Clean Air Zones?
Major cities across the UK are introducing Clean Air Zones to combat the effects of poor air pollution on public health. Are electric road bikes the answer to Clean Air Zones?
What are Clean Air Zones?
Clean Air Zones have been introduced into some of the UK's major cities, such as Leeds, Birmingham and London, and as of June 2022, will be introduced into Greater Manchester, too.
So, why have the Clean Air Zones been introduced? The purpose of Clean Air Zones is to reduce the level of pollution in the air of our cities and surrounding areas in turn reducing the public exposure to nitrogen dioxide and improving public health.
The system works by penalising non-compliant vehicles with a charge that varies depending on the vehicle type, zone and depending on which county the Clean Air Zone is located.
How does air pollution impact our health?
Poor air quality in our cities and surrounding areas have a major contribution to our overall health and can affect people of all ages and of all levels of health – even unborn babies.
Within just a few hours, exposure to air pollution can cause irritation of the eyes, nose and throat and long term exposure has been linked to some cancers, high blood pressure and cardiovascular disease including heart attacks.
It is estimated that health-related issues linked to poor quality air will cost the NHS £5.3 billion by 2023 unless action is taken. Clear Air Greater Manchester share more information on the impact of air pollution on our health here.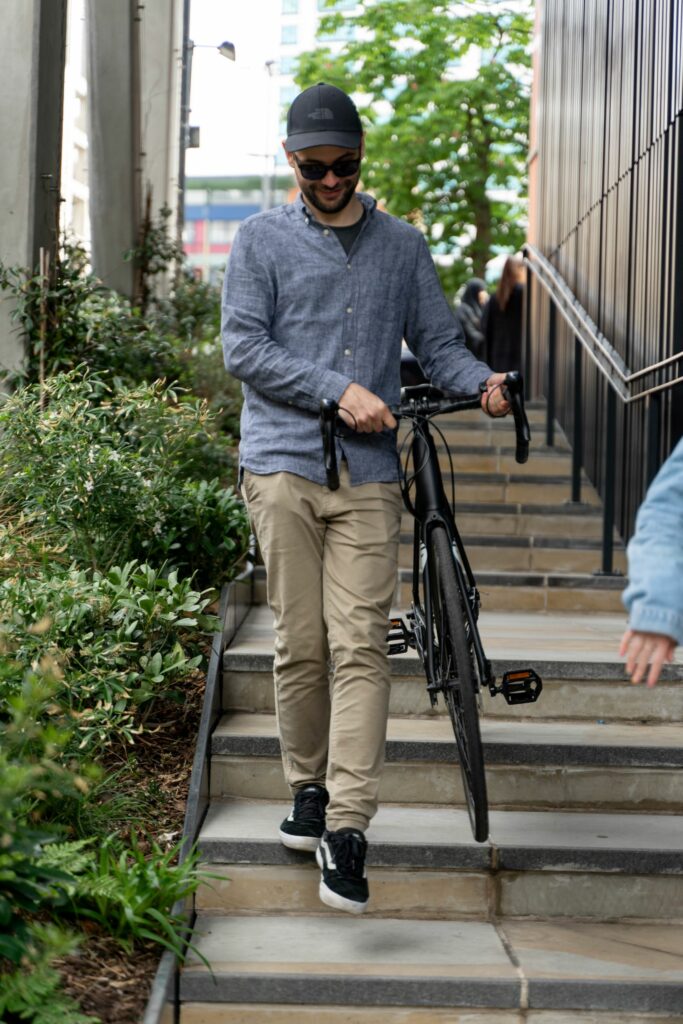 Who is affected by the Clean Air Zone charges?
In Greater Manchester, Clean Air Zone charges were originally going to be implemented as of the 30th May 2022. Due to economical changes following the coronavirus pandemic and changes within the Clean Air Zone compliant vehicles market, the Greater Manchester Clean Air Zone initiative is now working on implementing these changes by June 2022.
Once initiated, vehicles that are not compliant with the Clean Air Zone regulations and emissions standards will be charged a fee for using certain roads. Private vehicles will not be affected. This means that only public transport, including taxis and Ubers, and vehicles used for businesses, such as vans and trucks, will be affected.
However, this doesn't mean that in the future private vehicles won't be affected. In 2018, 58% of the public voted against a daily tax on privately owned vehicles however, some sources state that the thinking has now expanded to include these vehicles.
Is an eBike cheaper than Clean Air Zone charges?
In the meantime, you won't be impacted by the Clean Air Zone charges however, there's no harm in foreplanning and making a positive impact on the environment we all share.
At this time, there is no information available on private charges for Greater Manchester however, we can guestimate costs by using London's ULEZ (Ultra Low Emissions Zone) information.
In London, most vehicles, including private cars, incur a fee of £12.50 per day to drive through the ULEZ which covers the centre of the city. This amounts to a whopping £87.50 a week which comes to £4,550 per year.
Our Avaris 3.6 road eBike costs £1,599. which saves you £2,951 in one year alone in comparison to the Clean Air Zone charges.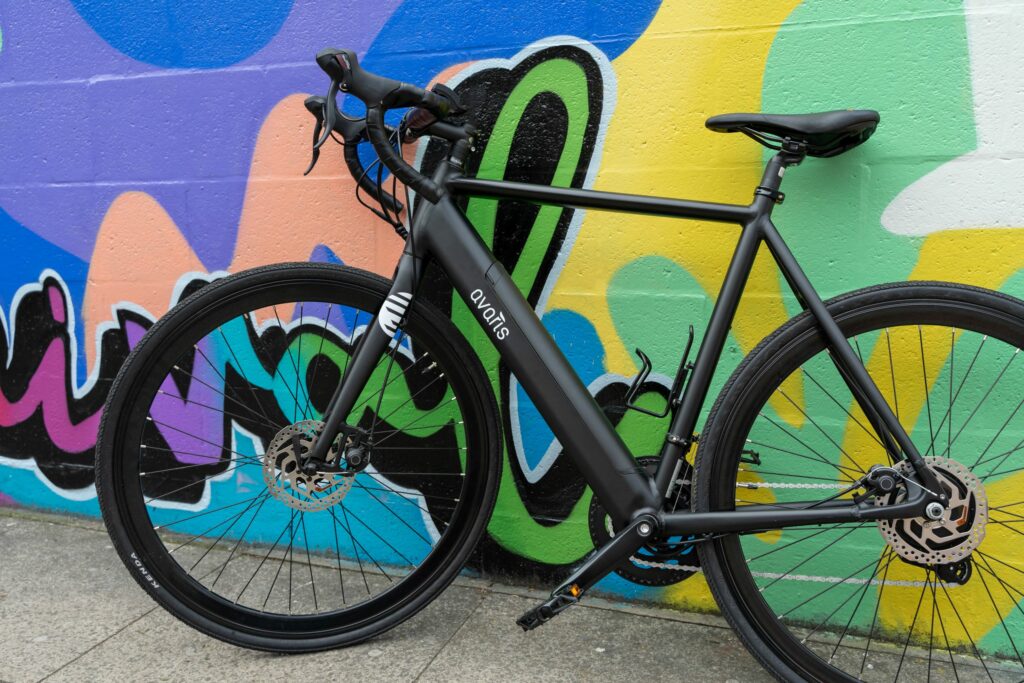 Who can benefit from using an eBike in the city?
Everyone can benefit from swapping out their car or public transport route for an eBike. With 9 levels of assistance and a Samsung battery that gives 60 – 80K of range, you can zip around the urban roads with ease – and without breaking a sweat before you get to the office!
Those who deliver food, such as UberEats drivers may also want to consider using an eBike for their working hours as it's likely they'll also be charged for driving through the city.
Are cyclists exposed to more air pollution?
It's understandable how people come to this conclusion, but it's not necessarily fact. Being in the fresh air and on the move is good for your health and fitness, and even being a short distance away from traffic and exhaust fumes can reduce the amount of pollution you inhale.
Surprisingly, being in your car does not mean you're safe from exhaust fumes. When in traffic, you're surrounded by other cars and vehicles and the fumes from these vehicles enters your cars through the windows and vents and the pollution isn't thoroughly filtered out.
So, being outside in the fresh air is far better than being in your car when it comes to air pollution exposure when travelling. If you plan on cycling on the road, make sure you're up to date with the latest 2022 Highway Code regulations.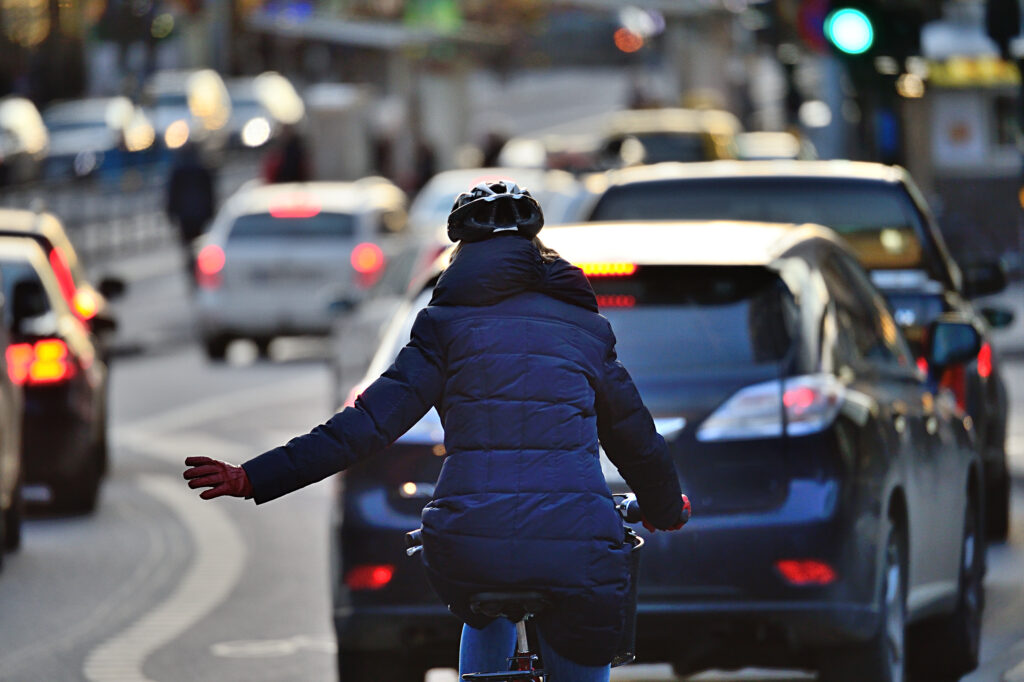 Are eBikes environmentally friendly?
In comparison to many vehicles, including regular bikes, eBikes come out on top for being the most environmentally friendly. We dove into the ins and outs of eBike sustainability and the impact eBikes have on the environment here.