Mountain eBike parts and components
Powerful, reliable, intuitive and capable of dealing with high demands are all words synonymous with the Avaris Odysey Mountain eBike. We've created a high-powered, high-spec, sleek and stylish eMountain bike combining some of the best components available on the market.
Learn about what makes the Avaris electric mountain bike the beast it's known and loved for.
Bafang M400 Mid-Drive Unit
The Bafang M400 mid-drive unit is loved for its power and durability – features you'll undoubtedly want in an electric mountain bike. The M400 mid-drive system boasts an impressive 720Whr, offering a massive range potential and 80Nm of torque to help you whip around corners and blaze up steep hills without breaking a sweat.
This unbeatable mid-drive unit from Bafang gives e-mountain bike riders intuitive and reliable support that kicks and adjusts depending on the pedalling effort input and lasts for up to 180Km on a single charge, allowing mountain biking enthusiasts the ability to ride faster, for longer.
The Bafang motor is one of the most powerful motors on the market making it perfect for the Avaris Odysey mountain eBike.
SR Suntour X1 29" 120mm Forks
Our high-speed, high-quality Avaris e-mountain bike features the SR Suntour X1 suspension forks designed to cope with the rigorous requirements associated with mountain biking.
Set your SR Suntour X1 forks to your comfort and control preferences for each terrain with its 120mm of travel and separate lock-out and dampening adjuster feature. The SR Suntour X1's ability to adjust to the riders' individual needs has made it a loved component for eBikes worldwide.
Bafang Full Colour Display
Say hello to your new mountain biking best friend – the Bafang full colour display! This large, high contrast display delivers all the data you need to know about your ride at just a glance, and you can sync it with your mobile devices with a USB.
The Bafang display captures and shows information such as speed and average speed, the assist level selected, total distance and trip distance, as well as an option to choose between Km and miles.
You'll also be able to see useful information such as the current time, battery capacity indicator as a percentage, a calorie counter and likely remaining distance on battery per assist level.
Shimano Altus x9 Speed Groupset and Rapidfire Speedshifter
You may as well call this amazing duo the dream team – combined together, the Shimano Altus x9 speed groupset and Shimano's Altus SL-M2010-R Rapidfire shift lever offer peak manoeuvrability and control on all types of terrains.
Shimano's Altus SL-M2010-R Rapidfire shift lever is designed to provide riders with the freedom to downshift multiple gears in one simple stroke. The optical gear display clearly shows the currently selected gear giving you more control over your speed and control on all terrain types.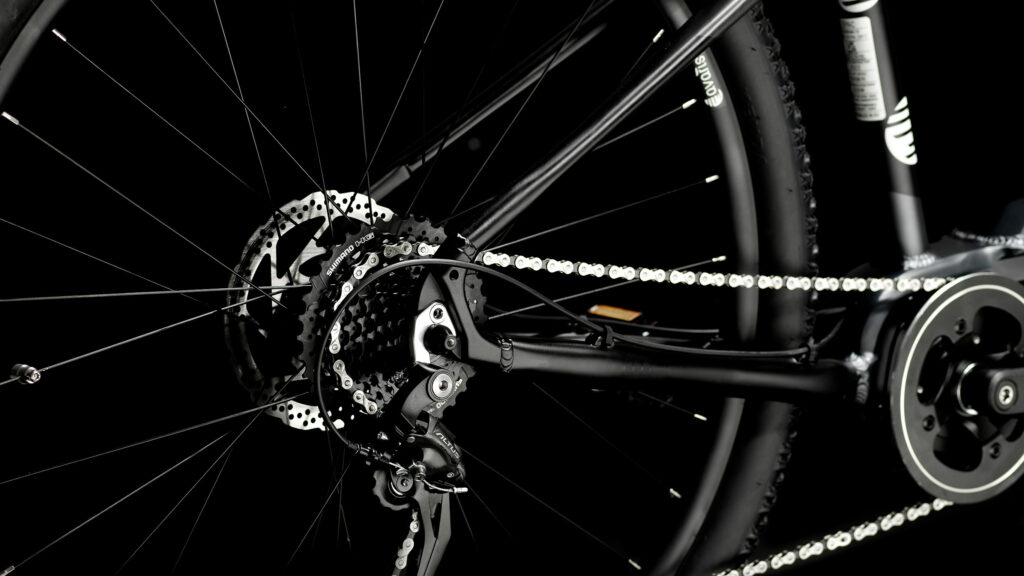 Shimano MT200 Brake Lever and Hydraulic Disc Brake Callipers
The Shimano MT200 hydraulic disc brake callipers and levels have been built to cope with the demands of off-road cycling, providing braking power tuned for beginners but also suitable for enthusiasts, with an adjustable brake lever for all hand spans.
This intuitive design allows you to accurately judge how much force is needed to achieve the braking result you need and want – when you need and want it. No matter the weather or terrain, the Shimano Altus MT200 gives the rider unbeatable comfort, control and consistency.
Specifications & Warranty and guarantee
For those interested in the technical specifications of the Avaris Odysey Mountain eBike you can look at our eBike specifications list, located at the bottom of our product page. You can also find out more information about our warranty and guarantee, as well as our eBike frame sizes and product guides.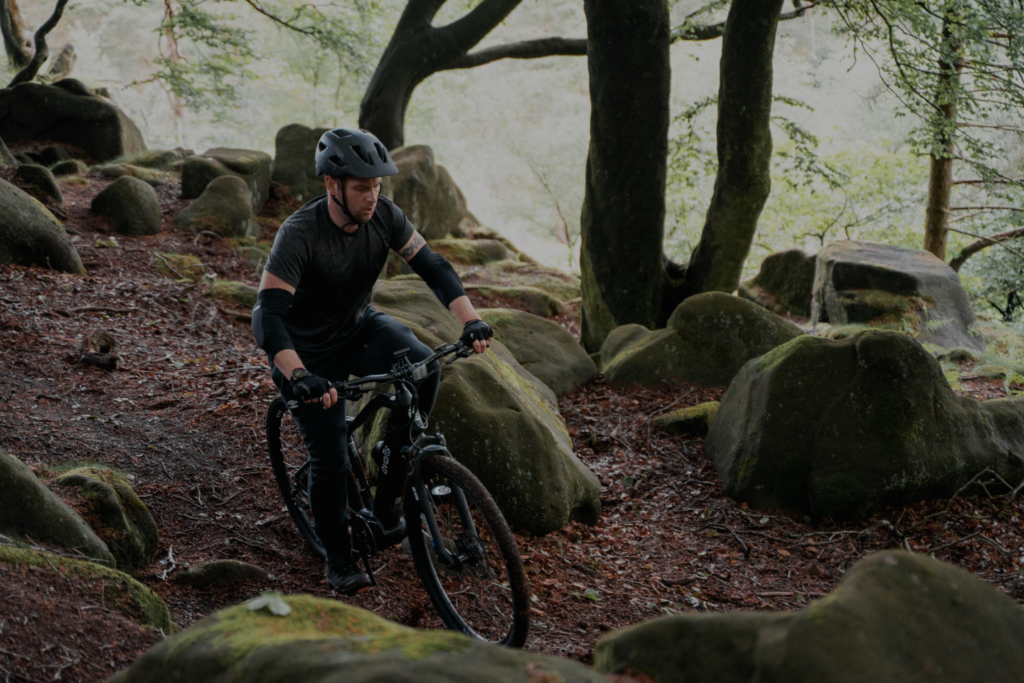 What our customers say
Our customers have given us an incredible 4.7 star rating on Review.io, with 94% of them recommending Avaris for their eBikes. Here's what our customers have to say about the Odysey Mountain eBike.
"This is the second bike I've had from Avaris and after doing 200+ miles on the 2.3 and getting into road cycling during the summer months. I thought I'd try the Mountain bike. I was a little apprehensive about getting a mountain bike since it's a completely different riding experience and terrain to road.
I've truly enjoyed getting on the bike and I'm getting more adventurous the more I go out. The handling is smooth, and the battery gives a serious boost. I'm no bike expert but the bike seems good value compared to similar bikes on the market that are £ 3K plus. This bike certainly does everything I require for now. I may look at a full-suspension mountain bike in the future if I get more adventurous." – Lucy C, 5 star review
"I've had so much fun riding this bike, very smooth, great brakes and built like a slender tank. Although a mountain bike I often use it to commute to work, since I don't like riding road bikes and feel much more comfortable on a mountain bike. Strong assist too, I don't use my car half as much now which is a big positive given the price of petrol!" – Robert G, 5 star review
Discover the Avaris mountain eBike
Want to see what all the fuss is about? The Avaris Odysey mountain eBike has won the hearts of many and is waiting to win yours too. If you're unsure if you're ready to commit and live locally in Lancashire, you can arrange to visit our warehouse and see the eBike in person before purchasing online.