Mountain bike trails for winter
Winter may be approaching, but there is still plenty of time to enjoy a mountain bike ride. There are many trails you could take, so we've narrowed it down to only the best. 
Kyle of Sutherland trails
Located in the magnificent highlands of Scotland, the Kyle of Sutherland mountain bike trail is a brilliant and unique route to take whilst hiking this winter. You will see some breathtaking scenery and embark on a great terrain which many riders have taken on before, and thoroughly enjoyed.
If you live locally, you'll be able to find the trail with no problem. However, if you live a fair distance away then you might find it tricky to find the location. Unfortunately, there is no easy way to travel to the Kyle of Sutherland and it will take a substantial amount of time to get there if you live in and around Manchester, but there are many forms of transport you can take.
The quickest way you can get there is via a plane, but this will lead to more cost. Alternatively, you could take the train or a bus which are more affordable if you do not want to travel via car. It might be located far away but it's definitely worth the visit, the spectacular views are more than worth a visit alone!
There are many local shops nearby too, so if you're in need of a deserved break after cycling the Scottish highlands, there are plenty of local shops to go to and eat some hot food.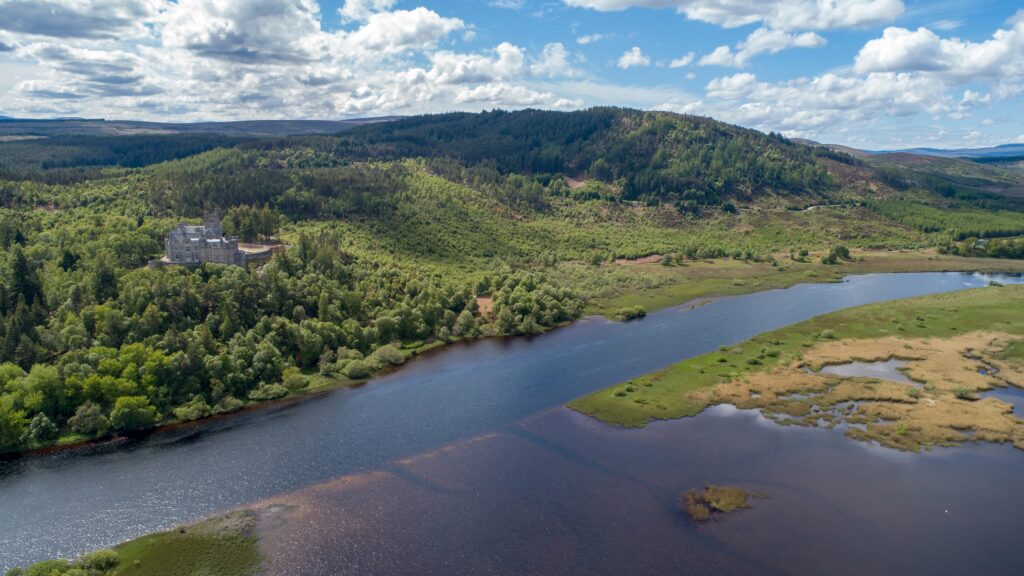 Coed y Brenin
Coed y Brenin was the UK's first purpose-built mountain biking centre, and it's situated in Wales which is full of vibrant and colourful scenic views. There are miles of amazing singletrack routes you can venture on which is perfect for all riders of any biking ability, which is what makes this trail ideal for anyone.
All of the tracks are hand-built for any weather conditions which makes this a perfect mountain bike trail for you to go on this winter. The trail network is constantly expanding too, so you'll never run out of tracks to ride on. You'll get the chance to experience views across Cadair Idris, glaciated valleys, untamed rivers and a huge forest, which is in the centre of Snowdonia national park.
We highly recommend you try the MinorTaur, Temtiwr and Dragons back, as they're easily completable and they have some challenging terrains. So, if you're a professional mountain biker and you're up for a tough task – this is the place for you. Luckily, it's not too far to travel to compared to our previous trail in Scotland. But depending on where you live it still might take you some time to reach Coed y Brenin.
Lonscale fell, The Lake District
Are you looking for an intermediate mountain biking experience that's full of stunning scenic views? Lonscale Fell in the Lake District could be the perfect trail for you this winter. The route begins following the old railway line but then climbs out of Threlkeld into the Glenderaterra Valley. It is here you will begin to see breathtaking scenery, and you will have a few sheep to keep you company.
The trail can be tricky in some areas, especially during the winter when ice may appear along the track. This is why it's important you only use a mountain bike when riding this track, as the tyres will provide you with enough grip to keep you safe and stable throughout your journey.
We recommend you pack extra gear for this trail as it will be quite cold and it's important you wrap up warm, but also pack a tyre pump in case you come across sharp objects hidden by the leaves and snow. Once you've finished with the trail and you're looking for somewhere to rest up, then there are plenty of local cafes and pubs you can visit to wind down.
If you live near the M6 and you're looking to get out on your bike, we can't recommend Lonscale Fell enough, so get on down today!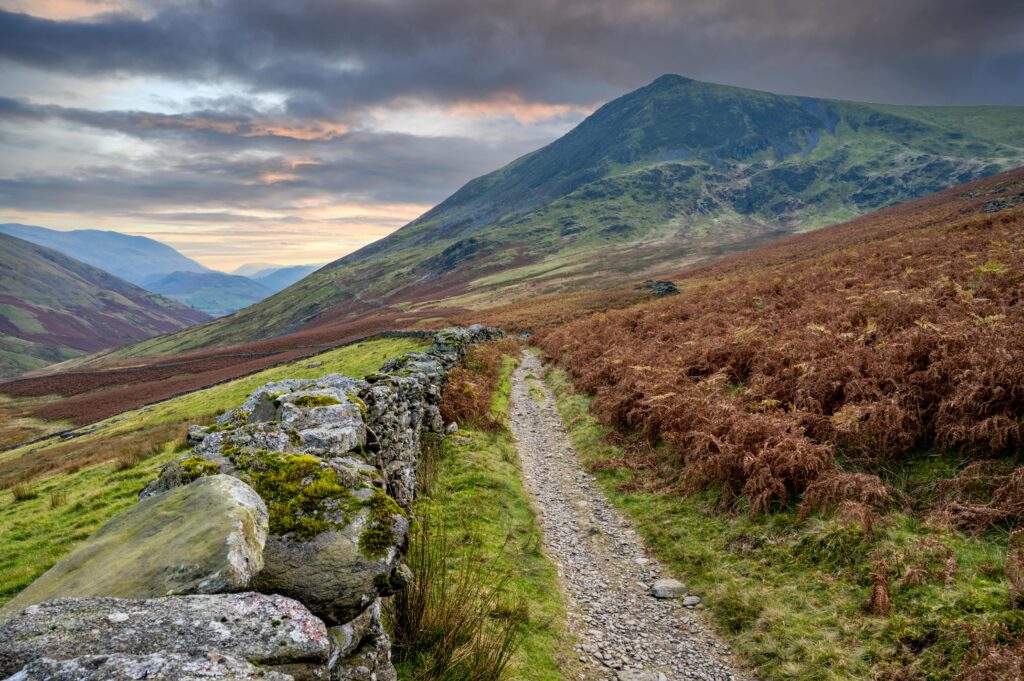 Forest of Dean
The Forest of Dean is notoriously known for having exceptional mountain bike trails for beginners and advanced riders, whilst developing a reputation for being family-friendly. Your adventure takes you deep into the forest where you will experience a range of easy and difficult terrain, whilst accompanied by magnificent views.
There are three trails you can take. Firstly, Verderes trail is 7 miles long and it will take you 1-2 hours to complete. The track is suitable for intermediate riders so if you're comfortable and confident to try an exciting new trail this could be the one for you. If you're an experienced rider then we encourage you to take on the freeminers trail as this is one for the experts who have great off-road knowledge.
Alternatively, if you're wanting to take your family out on a bike ride then we urge you to take the family trail which is 9 miles long and will take you between 1-3 hours to complete. The route connects a range of local villages, full of shops you can stop off at to fill your boots up.
---
If you're ready to embark on one of the suggested mountain bike trails this winter, then we encourage you to take a functional bike with you. At Avaris eBikes, we have recently released a new eBike which is stylish and lightweight, which makes it the ideal solution for the trail you take. 
Our new model has an improved Shimano gearing system, now with 16 gears. Use as little or as much support as you need using the handy dual-control lever, which also controls the brakes. Interested in our latest bike? Get in touch today for more information.