Is an eBike cheating?
Since electric bikes arrived on the scene, there's been a common misconception within the cycling community that using an eBike is cheating… but, cheating what exactly?
eBike riders are no stranger to comments implying that using an electrically assisted bike is cheating. Here at Avaris, we believe that unless you're competing in a race or the Olympics, there's no such thing as cheating!
There are even online articles expressing their thoughts on eBikes, claiming that electric bikes "enable entitlement to motion and a sense of false accomplishment". But our view is that we are all entitled to motion, no matter our age, physical ability or cycling preference.
Does an eBike motor do all the work?
Simply put, no! Under UK laws, electric bikes must need the riders input in order to power the motor. This is different to eBike's outside of the UK and Europe which can legally be operated with a throttle, much like a motorcycle or moped.
Electric bikes in the UK have to meet EAPC (Electrically Assisted Pedal Cycles) regulations to be allowed onto roads, bike paths and other locations that allow bicycles under UK law. EAPC regulations were brought in line with EU law and were later used to replace previous electric bike laws in 2015.
In order for road eBikes to meet EAPC regulations, they have to be:
Electrically assisted and not powered by a throttle.
Electric assistance can only be provided up to 15.5mph.
The electric motor cannot exceed the maximum power output of 250 watts.
Pedals must be in motion in order to provide electrical assistance.
The cyclist must be 14 years of age or older.
Our electric road bikes come with 9 different levels of assistance, so depending on your preference, ability or fitness level, you can choose to have more assistance or less. But regardless of the level of assistance you choose, you will have to pedal to engage the motor.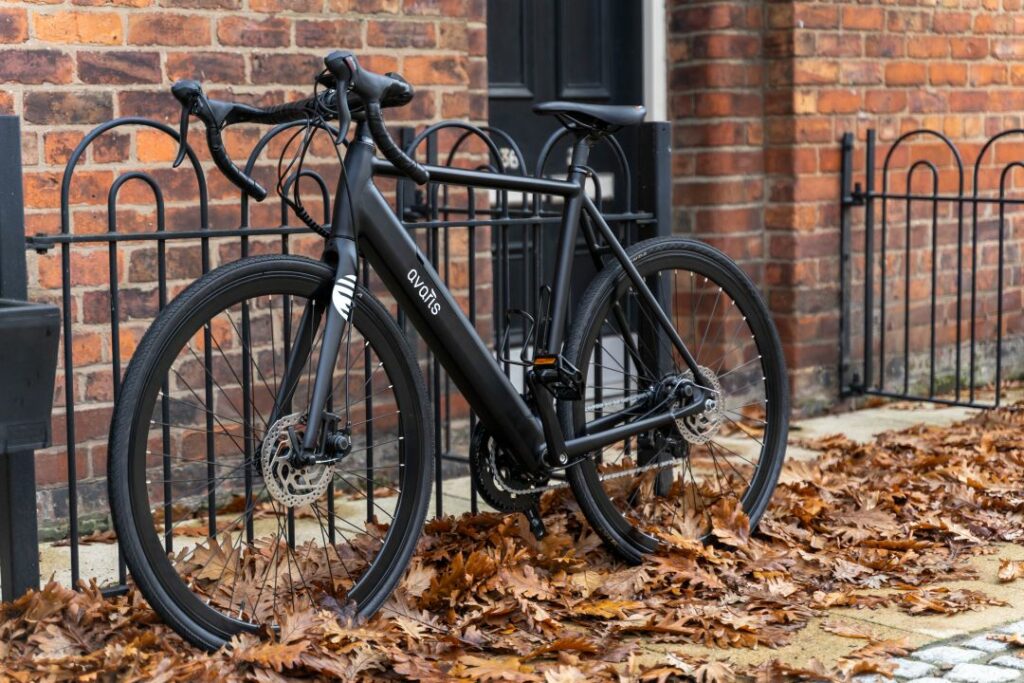 Electric bikes make cycling more accessible
There are few feel-good activities that get our bodies moving quite like cycling. Being able to explore new and local scenery with friends and family on a bike is one of life's simple pleasures you can enjoy with the whole family, especially with the help of an eBike!
With scenic routes often comes challenging terrains, steep hills and exhausting trails. This makes a group cycling trip inaccessible for a lot of people. And it's important to remember that not all bike riders are seasoned cyclists!
We've come across people who choose an Avaris eBike so they can enjoy their favourite childhood hobby and join in on family outings so they can make lasting memories with loved ones and get fit at the same time.
There's no cheating in keeping active
When it comes to keeping active and moving your body, there's no such thing as cheating, and if you want to be in competition with someone, then it should be with yourself.
The UK Chief Medical Officers' Physical Activity Guidelines state that adults aged 19 to 64 years old should aim to be active every day, and each week adults should accumulate at least 150 minutes of moderate-intensity activity to maintain good physical and mental health.
According to this guideline, moderate-intensity activity can include a brisk walk or cycling. Using a road eBike is a great way to meet this recommendation and your activity level can be altered. You can choose from 9 levels of assistance depending on your health, abilities and preference, helping you meet the UK's physical activity guidelines.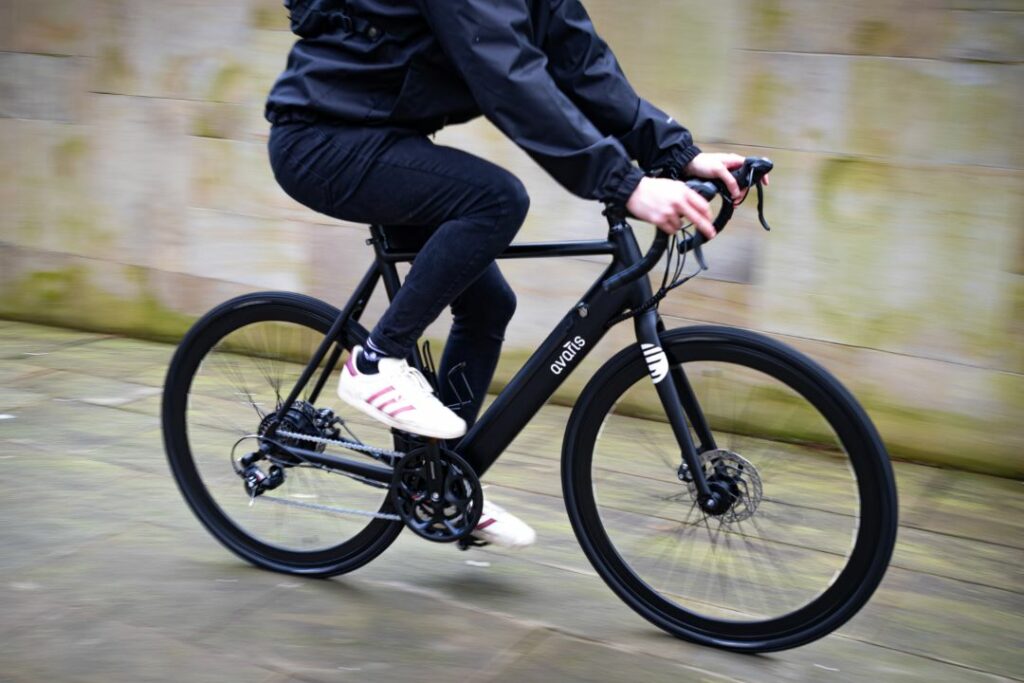 Road eBikes for injury and recuperation
We're truly passionate about giving the freedom of movement to those who have experienced serious illness and/or injury. When Avaris eBikes was established in 2020, our founder, Richard Heys had a vision of helping charities and individuals with the Free Ride to Recovery Initiative.
The Free Ride to Recovery Initiative aims to create a positive impact on the lives of those with injuries, illnesses and other conditions by donating refurbished electric road bikes to those who would benefit from them.
We take eBikes with minor impairments for example bikes that have been damaged due to delivery, and repair and refurbish them ready for individuals and groups to make use of them.
Bob Gower from The Electric Cranks Cycling Club, Manchester says:
"Avaris eBikes' new Road to Recovery Initiative allows people like us to improve our health in ways we may never otherwise get the chance, and every member of our group would like to thank the company for its donations."
Follow this link to learn more about the specifications of the Avaris road eBike, or get in contact with the team with your questions.