Recovery and rehabilitation with an Avaris eBike
Physical and mental rehabilitation after a life-changing experience or injury is never easy. That's why here at Avaris eBikes, we work hard to support individuals to get back on their feet with our Free Ride to Recovery Initiative.
This initiative provides free refurbished hybrid electric bikes to applicants who could benefit from an electrically assisted road bike.
Avaris eBikes founder, Rick Heys founded the initiative in 2020 to help provide charities and individuals with a free road ebike and says:
"We cannot sell returned bikes as new, even if they have been completely refurbished by our trained technicians and are as good as new. We knew it would be such a waste if they weren't put to good use, so we have decided to help people in need.

"The project is still in its early stages, but we've had fantastic feedback so far. Many people living with health limitations are unable to use traditional bikes or take part in other forms of exercise but cycling with pedal-assisted power allows them to ride at their own pace and can aid in physical as well as mental recovery"
Rick's brilliant initiative has helped numerous people across the UK and has prevented electric bikes from being scraped or going to waste. Click here to learn more about the Free Ride to Recovery Initiative and read about our giftee's recovery and rehabilitation stories.
We spoke with another of our initiatives applicants, Rob Brown, 35 from Truro about his experience with his Avaris eBike and how it's helped with his physical and mental health.
Can cycling help combat-related PTSD?
PTSD or post-traumatic stress disorder is a condition that can affect the mental and physical ability of an individual. This can impact how a person interacts with others, and their ability to work and go about their daily activities. PTSD is a complicated disorder and affects each individual differently.
Rob suffers from combat-related PTSD that often leaves him feeling fatigued. Other than the odd bike ride when he was young, Rob wasn't a regular cyclist but recognised that using an e-bike would be beneficial for both his mental and physical health.
On his first ride, Rob said it felt fantastic being able to get out in the sun and make it up the hills with the help of electric assistance. Without the worry of tiring out and feeling fatigued, he was able to go on his first long ride in a long time and recommends others to consider the eBike as a way to stay fit and active even after injury or illness.
"I instantly felt the difference and for many years finally done my first long ride, it was fantastic to get out on the bike in the sun and be supported up hills with the help of the electric assistance. If I had done the route on a normal bike, I would have not been able to do half of the journey due to fatigue."
Does cycling help mental and physical health?
Cycling is a brilliant, low impact form of exercise which is suitable for a huge variety of age ranges and levels of fitness. Almost everyone can benefit from a regular cycle in the fresh air!
Cycling helps improve cardiovascular and respiratory health and releases feel-good endorphins, and when using a bike that can offer you 9 levels of electrical assistance to give you that added boost, you can reap the benefits of all this without overexerting yourself.
Learn more about the benefits of cycling for physical rehabilitation here.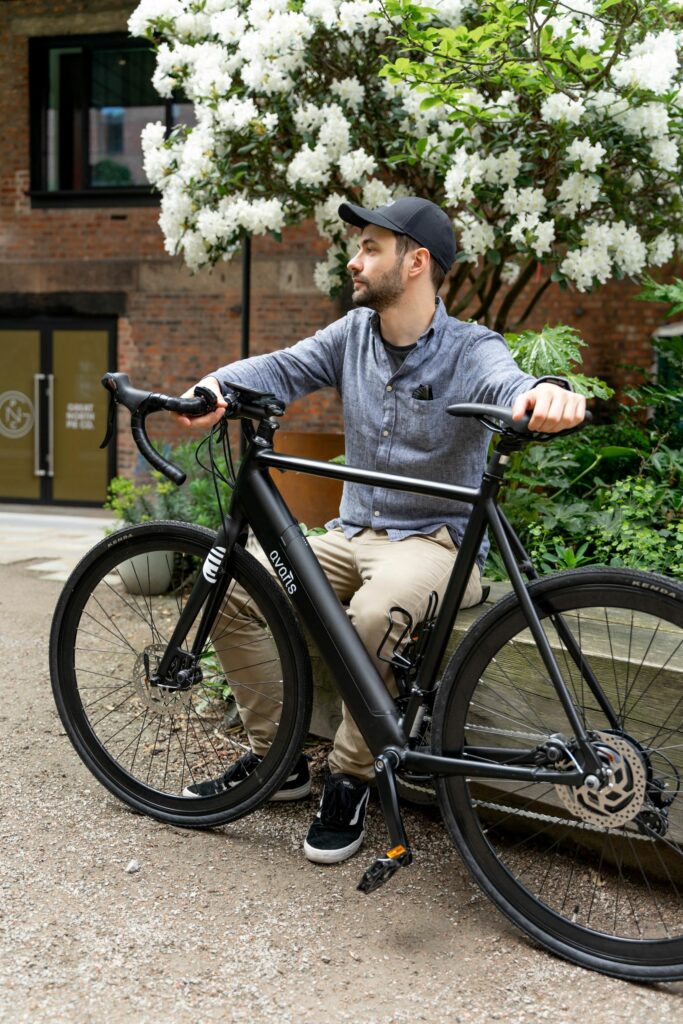 Discover the freedom of a hybrid electric bike
Interested in learning more about the Avaris eBike and want to buy an electric bike? Head over to the Avaris eBike page and discover the full range of features and benefits.