Tips for transporting an eBike
Now you've got your Avaris eBike, you're going to want to use it to explore your not-so-local cycling hotspots, but figuring out how to transport your eBike safely is the next big step!
There are a number of modes of transport popular amongst the hybrid eBike community, and we're going to run through them in this article, as well as our top tips to make it safer and easier.
Transporting your electric bike via car
Using your car to get your bike to its destination is the most popular method of transport, and has the most products available to make this possible. Cars have 3 popular types of racks that can be installed into the car to carry your electric road bike.
Tow bar mounted racks
Our preferred method of transport for most cars is using a tow bar mounted bike rack. When looking for a tow bar mounted bike rack for electric bikes, it's important to know the total weight that will need to be carried as this will determine the tow bar bike rack you'll be able to purchase.
Typically, tow bar mounted bike racks allow you to carry up to 2 electric bikes at once. One Avaris eBike weighs approximately 19kg with all the components intact, so should you want to go out with more than one hybrid bike on the back of your car, you'll need to invest in a tow bar bike rack that can bear at least 38kg.
Bike racks that are mounted onto the tow bar offer more features than your standard bike rack, such as a ramp to help you mount your electric road bike onto the back of your car and a tilting motion that allows access to the boot without having to remove the eBikes or bike rack.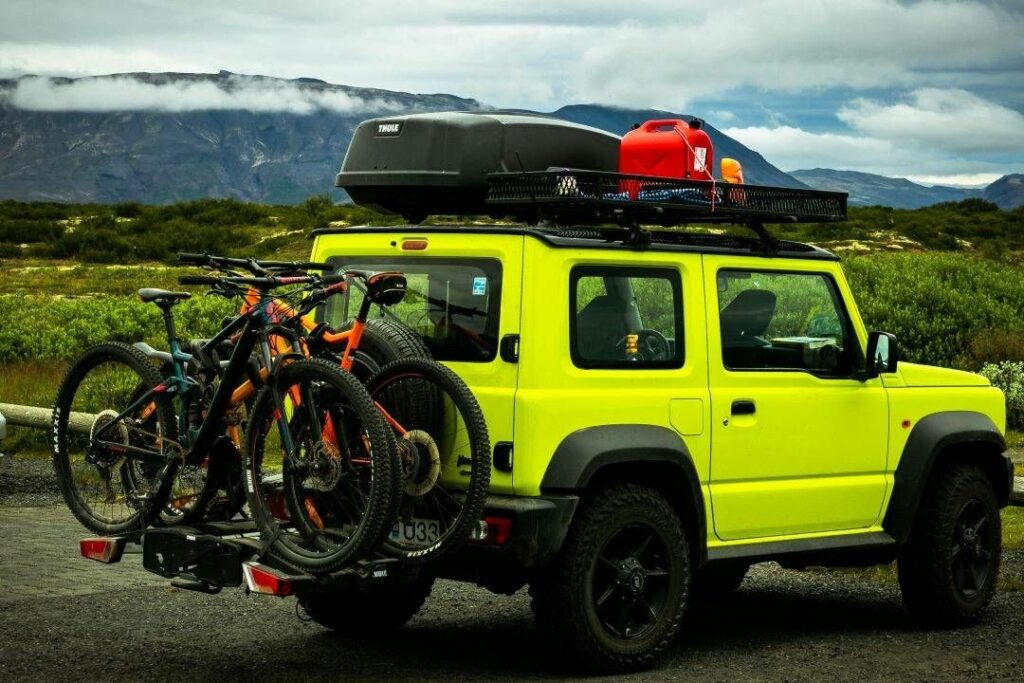 Trunk-mounted bike racks
Truck-mounted bike racks are typically a more budget-friendly option for those looking for a bike rack, but that doesn't necessarily mean they're recommended or encouraged for eBike use.
Bike racks that are mounted via the boot are typically less durable and sturdy, and this is why we don't recommend using a trunk-mounted bike rack for your electric bike. The risk for the bike falling off the rack, or the rack breaking under the weight and your bike becoming damaged, is much higher and this isn't something we'd want you to risk!
Roof rack for eBikes
Using a roof rack is a good idea if you're confident you can lift and mount the bike on top of your car. Although this provides good stability and allows you access to your boot and use of reverse parking sensors, it's a less popular option within the eBike community compared to tow bar mounted racks.
Be wary that heavy lifting can cause injury to your back – and you could potentially dink your car and damage your bike!
In the back of the car
Placing your eBike in the back of your car is definitely the most accessible and budget-friendly option when it comes to transporting your hybrid road bike. This is a great option for most car sizes and means you don't need to worry about securing your bike in place during long journeys.
Many electric road bike users will remove the front wheel to help with the lift into the car, place a thick blanket or padded sheet over the top of your bike and then carefully place the front wheel on top of the blanket – this will help prevent the wheel from damaging the bike.
Tips for making your eBike lighter when travelling on a rack
There are a few things you can do to make your electric bike that little bit lighter – perfect for when you choose to mount your bike onto the top or back of your car.
Removing the battery. This is recommended whenever you mount your bike onto the outside of the car. Not only will this prevent it from excessive rain damage but it will also reduce the weight of your bike.
Where possible, remove the wheels. Some bike racks allow you to mount your bike without its wheels, again making it lighter and easier to transport. Remember to take the appropriate tools to ensure you can tighten your wheels before you set off on your ride.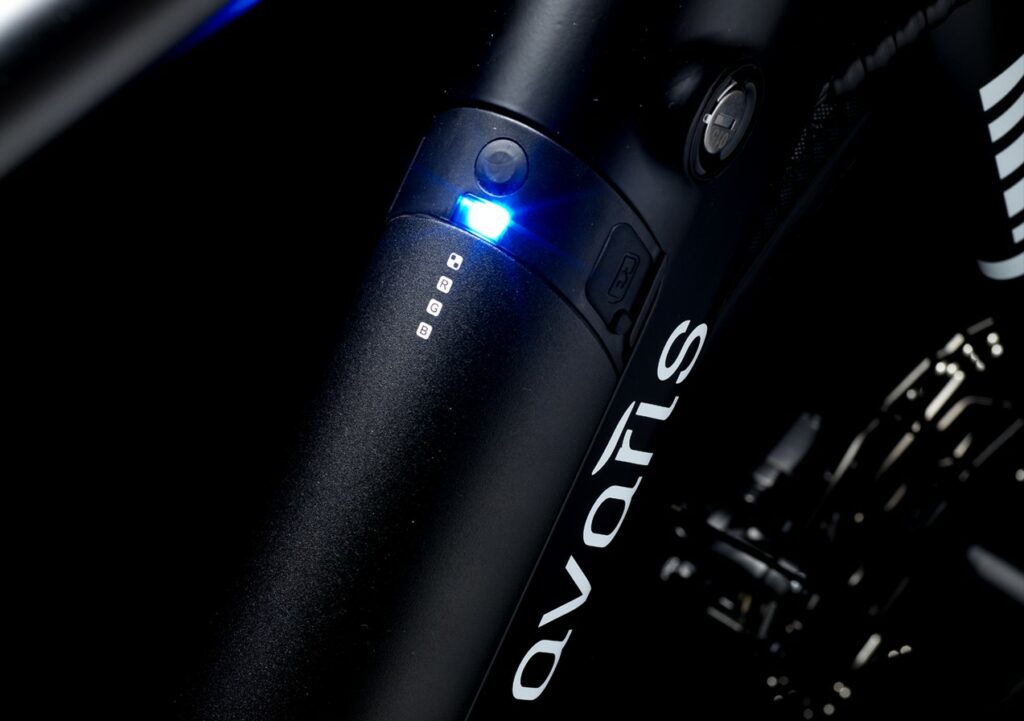 Transporting your electric road bike using a van
If you have access to a van, using it to get your eBike from A-to-B is a great option that requires little to no extra costs – all you need are a few bungee ropes and a blanket to protect your bike.
Simple wrap the body of your hybrid bike in the blanket, load your bike into the van with the front wheel facing forwards and secured into the corner if possible, then using a couple of bungee ropes, secure the bike to the side of the van.
Some cyclists use horse blankets or bike blankets, which tend to be less fiddly and can be fastened together to prevent the blanket from slipping off.
Transporting your hybrid eBike on a train
Travelling on a train with an eBike is the second most common mode of transport, especially when travelling into the city to complete your commute. Different railway companies have different rules when it comes to transporting bikes, but this may mean you need to purchase a specific ticket.
Although trains allow you to travel with your electric road bike, trams do not allow you to takebikes onboard unless it's a fully covered folding bike.
Flying with your electric bike
Now, we thought we'd include this just in case you were wondering – but travelling with an electric bike on a plane is near impossible not we don't recommend it. There are too many risks and can be very costly. So, instead of taking your beloved Avaris eBike on holiday with you, consider renting an electric bike whilst you're away.
Where will your next eBike adventure take you?
Whether cycling locally or adventuring to new lands, your Avaris eBike is a great companion that helps you travel further and for longer distances without exhausting yourself.
Learn more about the Avaris 3.6 eBike specifications and order one today!