Can you get an eBike on a cycle to work scheme?
In short, the answer is yes.
The purpose of this short article is to explain the Cycle to Work scheme concept to you, and how eBikes fit into this government-backed initiative.
What is a Cycle to Work scheme?
'Cycle to Work' scheme is a UK Government tax exemption initiative that allows employers to loan bicycles, eBikes and all of the required safety equipment to their employees as a tax-free employment benefit.
It was first introduced in the Finance Act 1999 to reduce environmental pollution, particularly in the London area, and promote healthier journeys to work to combat the rise in obesity and decline in fitness.
Who can access a Cycle to Work scheme?
Businesses in the public, private and voluntary sectors can implement a Cycle to Work scheme for their employees. There is no limit on how big or small the business needs to be.
Any employee that wishes to make use of a Cycle to Work scheme must be paid through the PAYE system.
It does mean that Cycle to Work schemes are not available to those who are self-employed.
The initiative is also unavailable to anybody who earns the National Minimum Wage.
Can you get an eBike on a Cycle to Work scheme?
There are schemes that cover eBikes as part of their offering, in fact, this 2019 Guardian article debates whether Cycle to Work schemes could start an eBike revolution.
It means you can get up to 42% off the price of a brand new eBike, depending on your tax rate, employer and the price of your new e-bike. You pay back the reduced cost of the bike through your PAYE over the course of an agreed time period, which is typically 12 or 18 months.
Avaris eBikes are connected to the following Cycle to Work schemes:
Read more about this on our Cycle to Work Scheme page.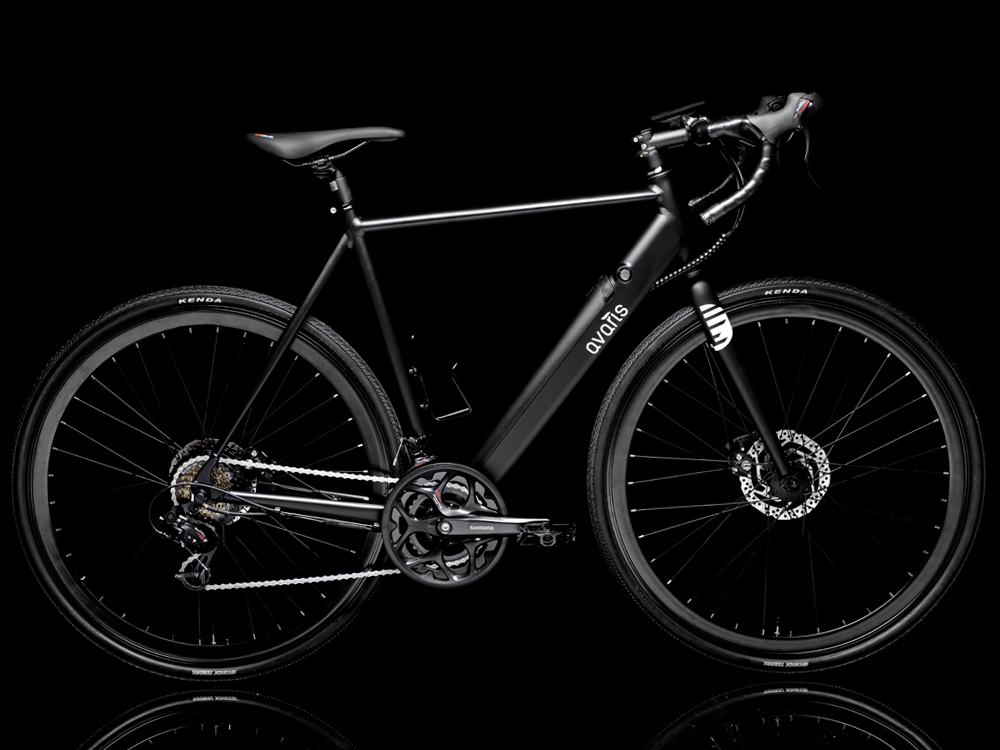 How do you get an eBike on a Cycle to Work scheme?
While different Cycle to Work schemes will have their own quirks in the process, it largely remains the same experience with all providers.
Step 1: Notify your employer
Is your employer enrolled in a Cycle to Work scheme? If they are, you need to let them know that you would like to make use of it.
Your employer will have confirmed a price limit with the scheme provider, and they will be able to give you an employer code that you give when purchasing the eBike and safety equipment.
Step 2: Choose your products and get your discount
Make a note of the total price and then contact the scheme provider with this information, along with the website that you have found the product on.
Step 3: The scheme provider does the work
They will contact us, or your chosen eBike company of choice, with the details of your order and this will then be dispatched to you.
Do you get to keep the eBike at the end of the Cycle to Work scheme?
There are three options available at the end of your agreed payment period.
First off, you can return the eBike to the manufacturer. You won't own it outright as you have not paid for the full value.
That leads us on to option two, which is to pay either 18 or 25% of the eBike's value depending upon the value of the bike (25% if its initial cost was over £500.) You will then own the eBike.
The final option is to extend the hire period again. You'll most likely stop making monthly contributions through your PAYE, but you will be required to make a refundable deposit to keep the bike. There are specific criteria that determine what that deposit should be, and you can read more about them on our Cycle to Work page.
Why are Cycle to Work schemes beneficial?
The schemes encourage businesses to promote an eco-friendly social responsibility across their staff, by offering an affordable (25-39% savings) transport alternative to their car, bus or train.
For the employee, they reap the rewards of a more active lifestyle. Not only do they benefit from the reduced travel costs, but their general fitness will naturally increase, which can lead to reduced sickness, and increase their productivity in the workplace.
And finally, businesses stand to save up to 13.8% on National Insurance Contributions.
It really is a winner all around.
---
Cycle to Work schemes are a great way to get yourself out and onto an eBike without absorbing the entirety of the cost yourself. Of course, they aren't to be used purely for work purposes – you're free to take yours out and about.
As explained, we are a member of various Cycle to Work schemes. Simply click the link to learn more about our eBike and contact your employer if they are enrolled in any of the initiatives.