Our favourite hot weather cycling gear
Summer is here, which means the sun is out and it's the perfect weather to ride a bike with your friends and family! Cycling in the heat can be very enjoyable, but also tough due to the hot climate, however, don't let this stop you from embarking on a bike adventure. Here is our favourite hot weather cycling gear.
Summer cycling jersey
An essential piece of clothing worth investing in for cycling in the summer is a jersey as they're the best option for riding in the heat. They're lightweight, short-sleeved and have mesh panels for ventilation so you will not feel like you're suffocating in the heat. It will keep you fairly cool whilst you're on your bike ride travelling long distances – it's perfect.
We must inform you to not buy an ordinary cycling jersey, as a regular one will not provide much airflow during the hottest days. Instead, we suggest you browse brands which are specifically designed for you to wear during humid weather conditions. They will tend to be made from a material which is lightweight and allows plenty of air to travel through.
Throughout the day, the weather can shift in different ways so it's crucial to opt for a thinner jersey to start with. If you want, you can bring a spare layer in case the climate drops from hot to cold, but if you're cycling continuously this will typically warm you up anyway. For many people riding their eBikes, they enjoy the warmth so much that sunburn may not even cross their minds.
Even with a lightweight jersey on, you must still apply sun cream as bikers are notorious for catching 'cycling tans'. This is not recommended, and we urge you to look out for brands that offer cycling sun creams which provide extra protection from the radiant heat.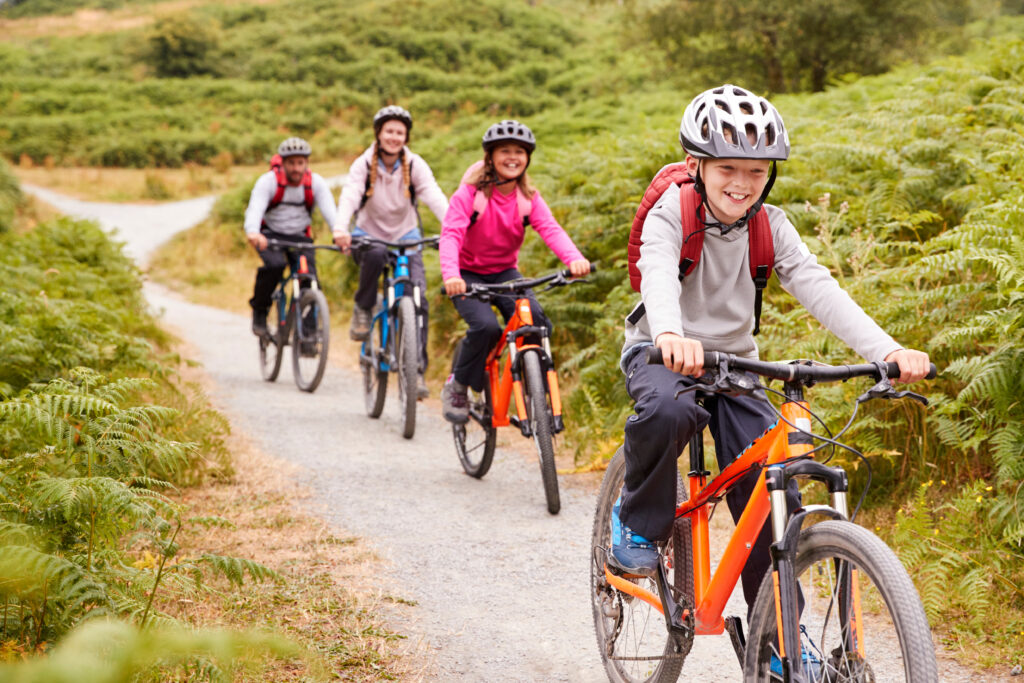 Summer Baselayer
Wearing more than one layer whilst you're cycling in the summer might sound ridiculous, however, we're here to tell you it's not. If we were to suggest you wear a winter baselayer, then you can call us crazy! A summer baselayer on the other hand, is designed to pull away sweat from your skin and dry quickly to minimise chill.
This will keep you dryer and cooler for your bike ride, which is ideal if you're embarking on a long journey. Many brands offer these types of baselayers due to their high popularity, and we suggest you shop around to find the perfect one for you. Search for clothing with merino material as this has excellent properties and is reasonably priced.
A baselayer usually comes with a mesh style which makes it light and removes any excess sweat from your body. It's sleeveless too, which cuts out the bulk and weight around the armpit. This is an essential piece of clothing to be worn whilst you're cycling, so make sure you choose your summer baselayer correctly to enjoy its full benefits.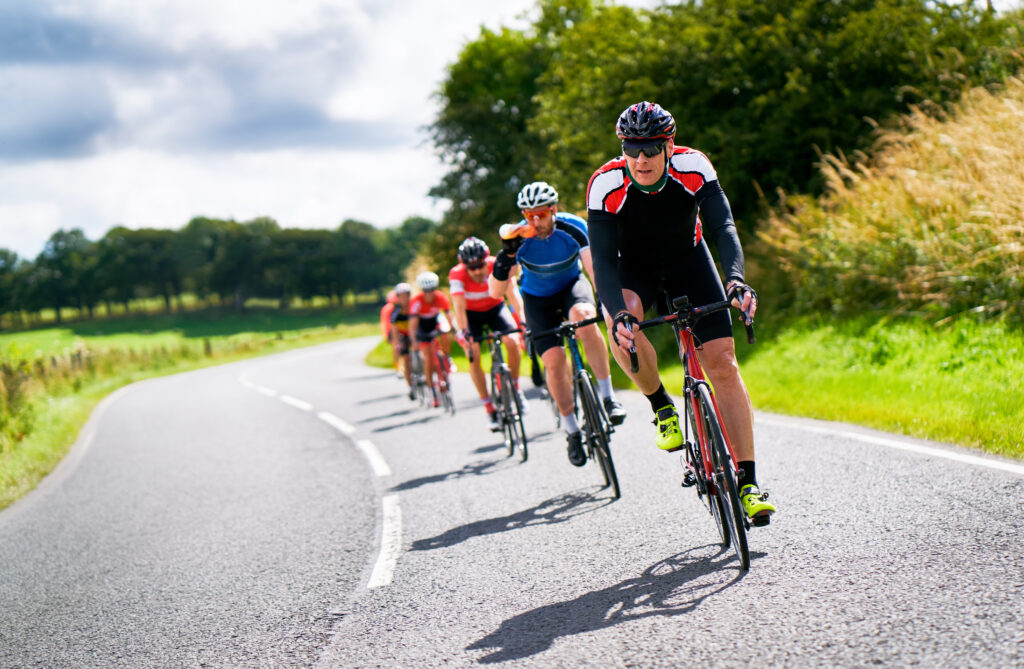 Bib shorts
Cycling shorts are crucial for any bike ride due to the flexibility they give you whilst riding. Typically you have two shorts to choose from; waist or bib shorts, and we recommend the latter. Due to the lightweight fabric, it's perfect whilst you're cycling as plenty of air will be able to travel through the shorts – therefore the sweat can be evaporated.
If you plan on riding long distances across multiple days then we suggest you stock up on bib shorts, as the high climate will eventually sink through the clothing. Bib shorts are more comfortable around the waist as they don't need anything around your middle to hold them. Elastic waistbands or drawstrings can feel restrictive and uncomfy, especially after a food stop, so we encourage you to always choose bib shorts.
Gilet
If your journey is bound to tackle rough terrain and the weather seems unpredictable, then we urge you to bring a gilet with you. A lightweight gilet is essential for summer, especially if the weather is forecast to be sunny but also rain in some parts of the day. You can easily store it in your back pocket, which makes life easier!
A cycling gilet is sleeveless but full length which helps keep your core protected, and it comes with a zip too so you keep managing your ventilation the way you see fit. They're a comfy fit and available in a wide range of conditions, so whatever weather you may face you'll be covered. There are many different brands available to purchase at reasonable prices, so you will not need to fork out for them.
Another bonus of the gilet is its material is reflective, so if at some point of your ride it begins to get dark, drivers on the road will be able to see you clearly – reducing chances of a potential accident! Read more about our cycling safety tips here.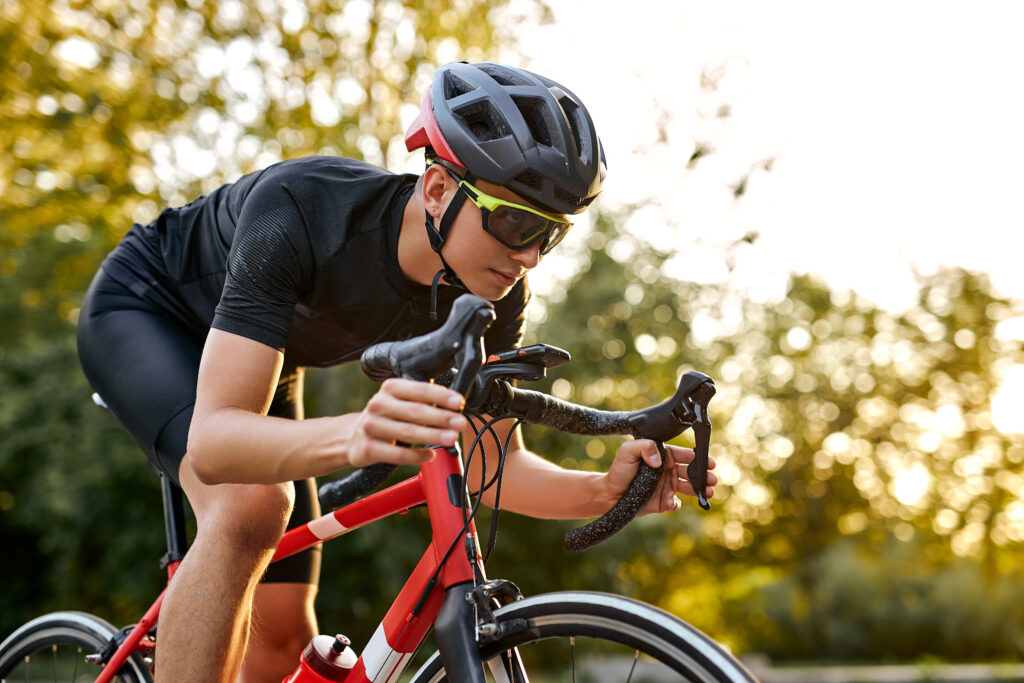 Essential accessories
Wearing the right clothing while riding your e-bike is always important, however, you must also bring key accessories with you too. For example, water is the main item to pack with you otherwise you'll be struggling on your cycle long distances. Keeping hydrated is essential for any bike ride, so make sure you stock up.
Also, a cycling cap is useful to have with you if the weather is scorching hot. The sun's rays will be beaming and visually you might be exposed, so packing a cap can do a lot for vision whilst you cycle. If you don't like wearing caps, we suggest you take a pair of sunglasses instead. Gloves and socks are almost non-negotiable too, as they provide grip and comfort, and can protect you from getting too muddy during your ride.
Now you have the gear, do you want to start cycling this summer? At Avaris, we offer a top-of-the-range eBike which is perfect for any bike ride you choose to go on. Our machine can handle any terrain for all seasons of the year!