Thinking of choosing finance
Finance is a fantastic way to spread the cost of your purchase. To make it easy we've partnered with Duologi whose smart technology lets you apply for and then complete the loan application quickly and entirely online.
First add the items you wish to purchase to your basket. When you reach checkout select the best finance option for you and choose 'Pay with Duologi'. The quick application form takes no more than a couple of minutes to complete and then you'll receive an instant decision.
Check your eligibility
Before you apply please note you will only be considered for finance if you:
Are at least 18 years old;
Are in regular full or part-time employment (minimum 16 hours per week or £ 10,000 per annum, unless you retired and receiving a private/company pension or in receipt of disability allowance);
Are a permanent UK resident and have lived in the UK for at least 3 years;
Have a good credit history with no late payments. debt relief orders, CCJs, IVAs or bankruptcies.
Our Payment Options
We offer a range of interest-free finance options to help you spread the cost of your purchase over 3, 6, 9, 10, 11 or 12 months.
Representative Example:
0% finance over 12 months
Total order value = £1500
10% deposit = £150
Total amount of credit = £1350
Duration = 12 months
Representative APR = 0%
Interest charged = £0
12 monthly payments of = £112.50
Total amount payable = £1500
Top Tip's for finance applications:
Ensure all details are provided in full as the appear on your driving license/ passport
Give at least 3 years address history, or applications won't be accepted
Don't abbreviate names/ details or give bogus emails – you need to give the most relevant details to you as a person
Ensure that the information you provide is your own and not for someone else – if they suspect fraud applications won't be approved
Consumer FAQs
Will I be accepted for finance?
Whether your accepted for finance or not depends on many different factors. At Duologi we have a dedicated credit team who use our bespoke credit engine to help them reach decisions.

What do I do if I have been declined?

If your application was declined, we will not give you the specific reason/s why. We advise that you obtain a copy of your credit report so you can see the potential reasons. If you feel that there has been a mistake, please feel free to contact us via email at [email protected] or call us on 0345 5211 881 Option 2.
I want to amend my order.
If you have been approved for finance, we cannot amend the amount or term. You will need to contact the business that you purchased the goods or services from to complete a new application for finance. Please note we cannot guarantee a new credit application will be approved. All credit applications will leave a credit "footprint" on your credit history.
I have a question about my finance agreement who should I contact?
Please contact our customer service team on 0345 5211 666 or via email at [email protected]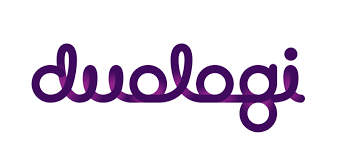 Finance is provided by Duologi. Duologi is a trading name of Specialist Lending Ltd which is a limited company registered in the UK under number 10664999 at the registered address 10 Bressenden Place, London, SW1E 5DH, United Kingdom. Authorised and regulated by the Financial Conduct Authority under number 774712.
Ready to purchase your Avaris eBike? Just click the link.